Friday 23/12/2022 09:00 Tom Bruce-Gardyne
Ballantine's - Behind the Label
Pernod Ricard's top-selling Scotch may be heading for a major milestone, reports Tom Bruce-Gardyne in a new, occasional series exploring some of the category's key brands for WhiskyInvestDirect…
The world's second-favourite Scotch whisky is doing alright. In the twelve months to July, sales of Ballantine's jumped 20% to 9.1 million cases as reported in Pernod Ricard's FY22 results.
"The growth has been terrific," declares the brand's global marketing director, Mathieu Deslandes who credits Ballantine's global footprint and its broad appeal.
Its main expression of Ballantine's Finest in its familiar, brick-shaped, dark brown bottle has been around since 1910. In recent years it may have relied too heavily on Western Europe, but it is now big in Brazil, number one in Poland, strong in South Africa and growing in the East in markets like India.
"Compared to other brands that are focussed on only one audience, I think we're very attractive to anyone aged 18-80," claims Deslandes. "The strength of the brand, is to be in that sweet spot – delivering high quality but still being accessible."
For all that, it is still dwarfed by Johnnie Walker which increased its lead to 21m cases over the same period. While Ballantine's Finest, by Deslandes' reckoning, accounts for "about 80%" of Ballantine's, the world's number one has a much wider franchise of high-margin expressions as you climb its ladder of many colours.
Deslandes doesn't dispute this, but says: "At Chivas Bros [Pernod's whisky division], our strategy is very different. Ballantine's plays in the premium segment, and Chivas Regal in super-premium where Johnnie Walker Black Label is, and then we have Royal Salute competing with Blue Label. We believe in being strong players and being best-in-class in each segment of the category."
On that basis, Ballantine's Finest looks to be holding its own against Red Label, while its stablemate – Ballantine's 7 year-old American Barrel, launched in 2020, has carved out a successful niche between this level and the 12 year-old layer above. With its smooth, slightly-sweeter taste, thanks to those ex-Bourbon casks, it is now in over twenty markets.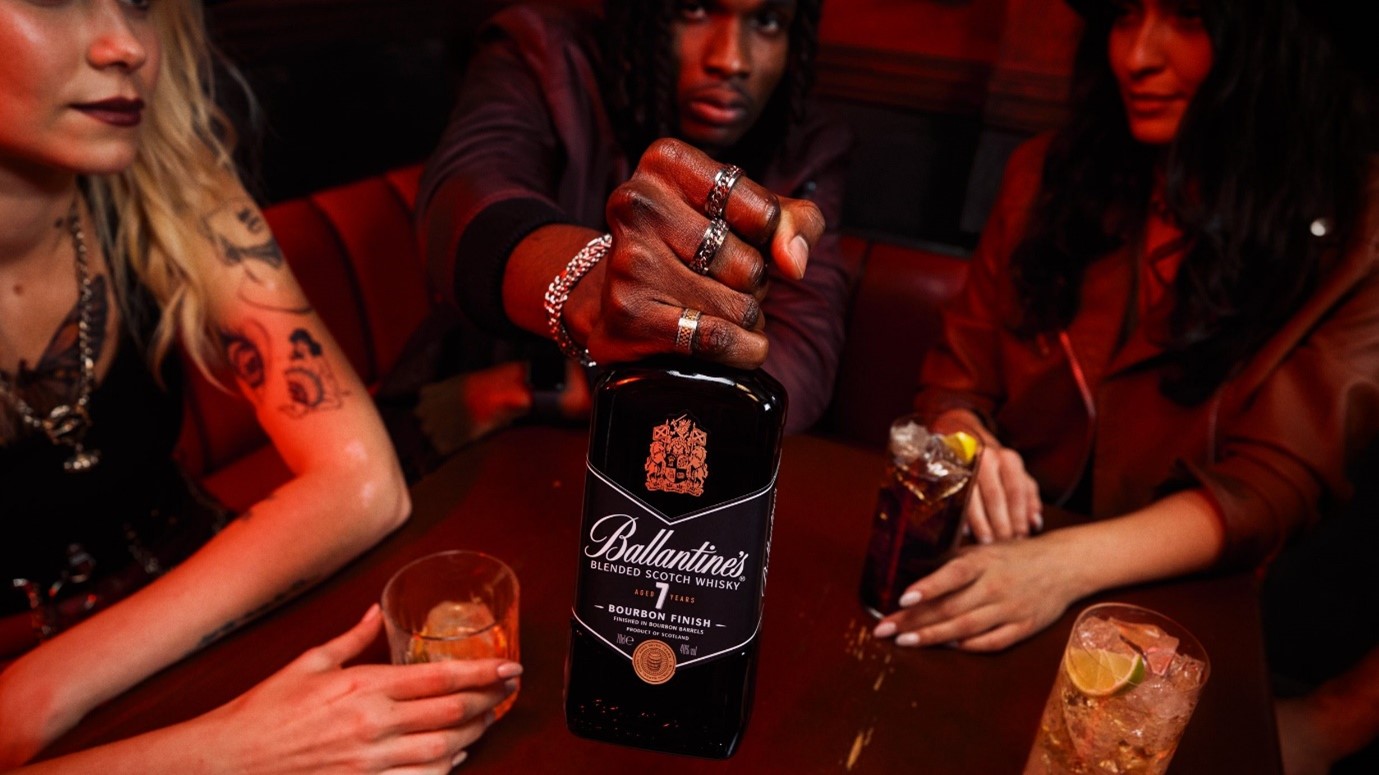 This nod to Americana recalls the whisky's early entrance into the States during the years of Prohibition (1920-33). As Herb Hatch of Hiram Walker, the Canadian distiller that owned the brand for fifty years until 1987, liked to claim: "Ballantine's made its American debut in the whorehouses of Havana, Nassau and New York". Yet whatever sales it once enjoyed, it is not a big US brand today.
"Probably there was a lack of investment for many years, so we've not prioritised it in this market," says Deslandes. "We are not very strong there, but I wouldn't say we'll never develop Ballantine's [in the US]."
For now, it appears that Pernod Ricard USA has chosen to focus on Jameson's to capture mainstream whisk(e)y drinkers, while putting its weight behind Glenlivet single malt when it comes to Scotch. If that's true, the approach seems to be working.
Back in its core markets, Deslandes knows all about the need for constant innovation and says: "Whisky consumers love to experiment and discover, so if we don't propose new things, they'll go to another brand." First came flavours with the lime-infused Ballantine's Brasil in 2013, followed by 'Passion' with tropical fruits and now the cherry-flavoured 'Wild' that hit Poland six months ago and may soon be in other markets. Meanwhile Ballantine's Light at 20% abv was launched in Spain in January 2021 and is now also in China.
These extensions have leveraged the power of the brand to circumvent the rules around Scotch with its 40% minimum strength, and ban on added flavourings. Technically the above are 'spirits drinks', though no-one calls them that.
Deslandes agrees that the move into lower abv 'whisky' has been a slow burn compared to the 7 year-old. "Ballantine's Light was probably more of a break-through, because I think no-one had created this category and the learning curve is longer," he says, adding that its recent Chinese roll-out was "to recruit consumers from the beer market with something more accessible in taste and alcoholic strength."
There has also been a rolling release of limited editions including a first step into the metaverse. Mercifully, this is not yet another NFT, but a tie-up with the popular gaming franchise – Borderlands. "Gaming is really part of culture, and not only for 18-20 year-olds," he insists.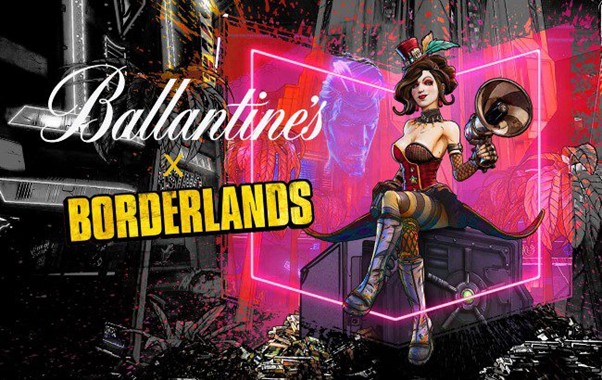 The game's infamous bartender, Mad Moxxi was recruited to be the brand's first 'Chief galactic expansion officer', and given her own whisky. 'George Ballantine came over to my place with a blush-worthy proposition,' she explained. 'He offered me my own special run of bottles. I call it, 'Moxxi's Bar Edition.'
While Mathieu Deslandes and his team plot the next limited edition and something to add to the core range next year, Ballantine's global marketing campaign – 'Stay true: there's no wrong way' – is set to continue. Launched two years ago and now in over fifteen markets, he calls it: "A universal message of self-expression in a world where people want to live according to their diversity." He believes it resonates across generations and time zones, and with luck, it may just help Ballantine's pass that magic 10m case milestone sometime next year.
Front Page Image: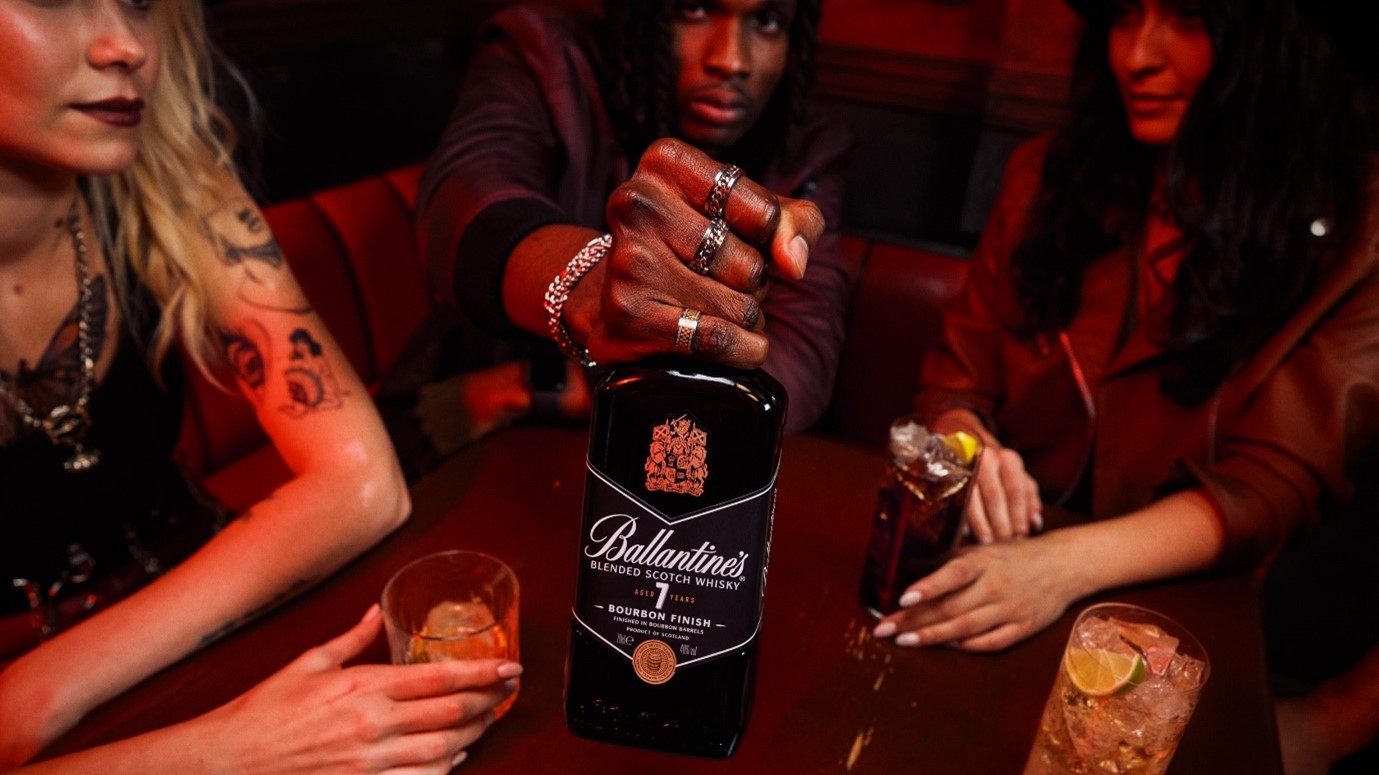 Award-winning drinks columnist and author Tom Bruce-Gardyne began his career in the wine trade, managing exports for a major Sicilian producer. Now freelance for 20 years, Tom has been a weekly columnist for The Herald and his books include The Scotch Whisky Book and most recently Scotch Whisky Treasures.
You can read more comment and analysis on the Scotch whisky industry by clicking on Whisky News.