Friday 17/6/2022 09:00 Richard Woodard
A Dram with Billy Walker
In his 50-year Scotch career, Billy Walker has been a blender, entrepreneur and the man who brought single malts BenRiach and GlenDronach into the global whisky spotlight. Now in his mid-70s, his latest mission is to make GlenAllachie the finest single malt whisky on Speyside. He spoke to Richard Woodard for WhiskyInvestDirect…
FIVE years ago, Billy Walker was, to most eyes, perfectly positioned for a comfortable retirement.
Just turned 70, he was fresh from selling the BenRiach, GlenDronach and Glenglassaugh single malts to Jack Daniel's owner Brown-Forman for close to £300m. After 45 years in Scotch whisky, what was there left to do?
Plenty, it turns out. The ink was scarcely dry on the deal when the phone rang. It was Laurent Lacassagne, then boss of Pernod Ricard's Chivas Brothers Scotch whisky business. The company might just be willing to sell the Glenallachie distillery on Speyside, supplier to blends such as Passport and 100 Pipers. Was Walker interested? He was.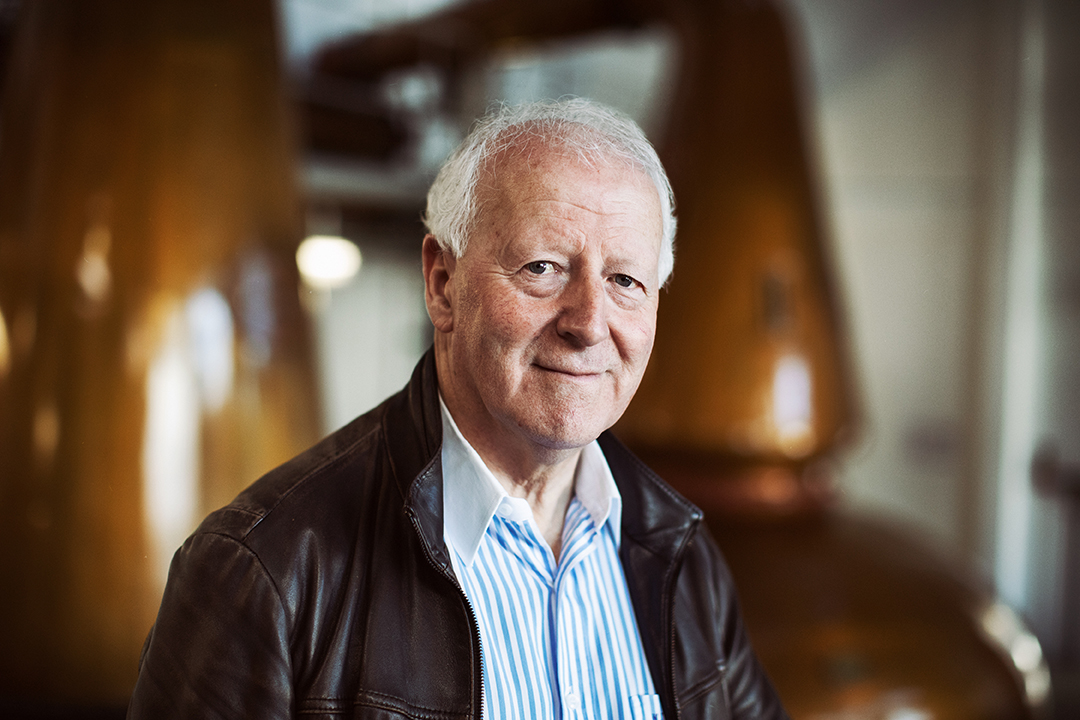 Those familiar with Billy Walker's recent career might think of him as a single malt obsessive, the man who turned unheralded BenRiach and GlenDronach (the capital letter quirk has now also been applied to GlenAllachie) into household names.
But much of Walker's career has been concerned with blends, from early years with then Ballantine's owner Hiram Walker & Sons in his native Dumbarton, to roles with Inver House and Burn Stewart. So this is not a man who subscribes to the lazy stereotype of malts being "better" than blends – indeed, the GlenAllachie deal also included the acquisition of MacNair's, a blended malt, and White Heather, a blend.
"There's a lot of value for bigger companies in brand visibility and market presence. But, if you're buying a brand that's under the radar, under-exposed or not exposed at all, that removes a lot of value from the equation."
This logic underpins the GlenAllachie acquisition – a single malt scarcely known to the marketplace, but one long admired by Walker the blender for its muscular spirit and distinctive character.
First, however, the deal had to be done. "Valuing and putting a price on a distillery is very difficult," Walker says. "There's the value of the estate, the distillery, warehousing, available land and obviously of paramount importance the spread of the inventory you're acquiring, as well as the IP [intellectual property]. But it's probably more straightforward than it seems from the outside, especially when you have a willing seller and a willing buyer."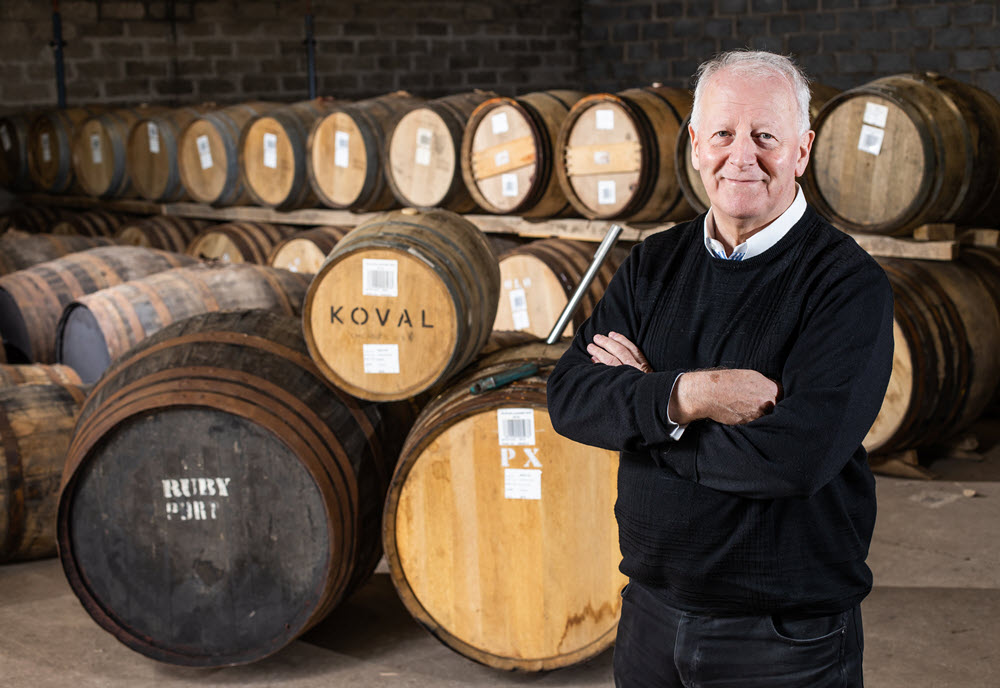 Once GlenAllachie was acquired, what Walker calls "the fun" could start: analysing the stocks and tweaking them through the use of cask finishes to bring immediate cash flow – while engineering long-term changes to GlenAllachie's whisky-making process.
The biggest factor here was the extension of the fermentation process to, by industry standards, a very lengthy 140-160 hours, with the distillery operating a five-day week. GlenAllachie is capable of producing around 4m litres of pure alcohol (pa) a year; under Walker, it's making 600,000-800,000 litres pa.
This, he says, takes "a lot of pressure" off the distillery, creating additional layers of flavour and making distillation much easier to control. He believes it will give GlenAllachie a "significant advantage" when the mature whisky finally comes to market.
That moment is still several years away, but Walker has spent enough time in Scotch to know that this is the nature of the business.
He still harbours regrets that the BenRiach business was sold when it was, largely because of the unrealised potential of Glenglassaugh. "Glenglassaugh is probably the one that we didn't get to showcase properly to the market," Walker says ruefully. "I'll be really interested to see what comes out of there in the future.
"But patience is one of key things in the whisky industry. If you're not patient, you'll have a problem. There are little things that can give you a short-term advantage, but there is no short cut to quality." Then again, that lag between distillation and bottling can have its advantages, particularly at a time when the cost of everything – from barley to energy to shipping containers – is rising inexorably.
"There is a lack of stability in the supply chain," Walker says. "But in terms of pricing you have to be sympathetic to your consumer base, and we try to be as far as possible. Almost all of these costs don't affect us immediately – they can be kicked into the long grass for 10 years or so before this stuff comes to market."
By the time that happens, Billy Walker will be well into his 80s, but only the foolhardy would bet against him still being involved in Scotch whisky – and still planning for the future, rather than dwelling on the past.
Front Page Image: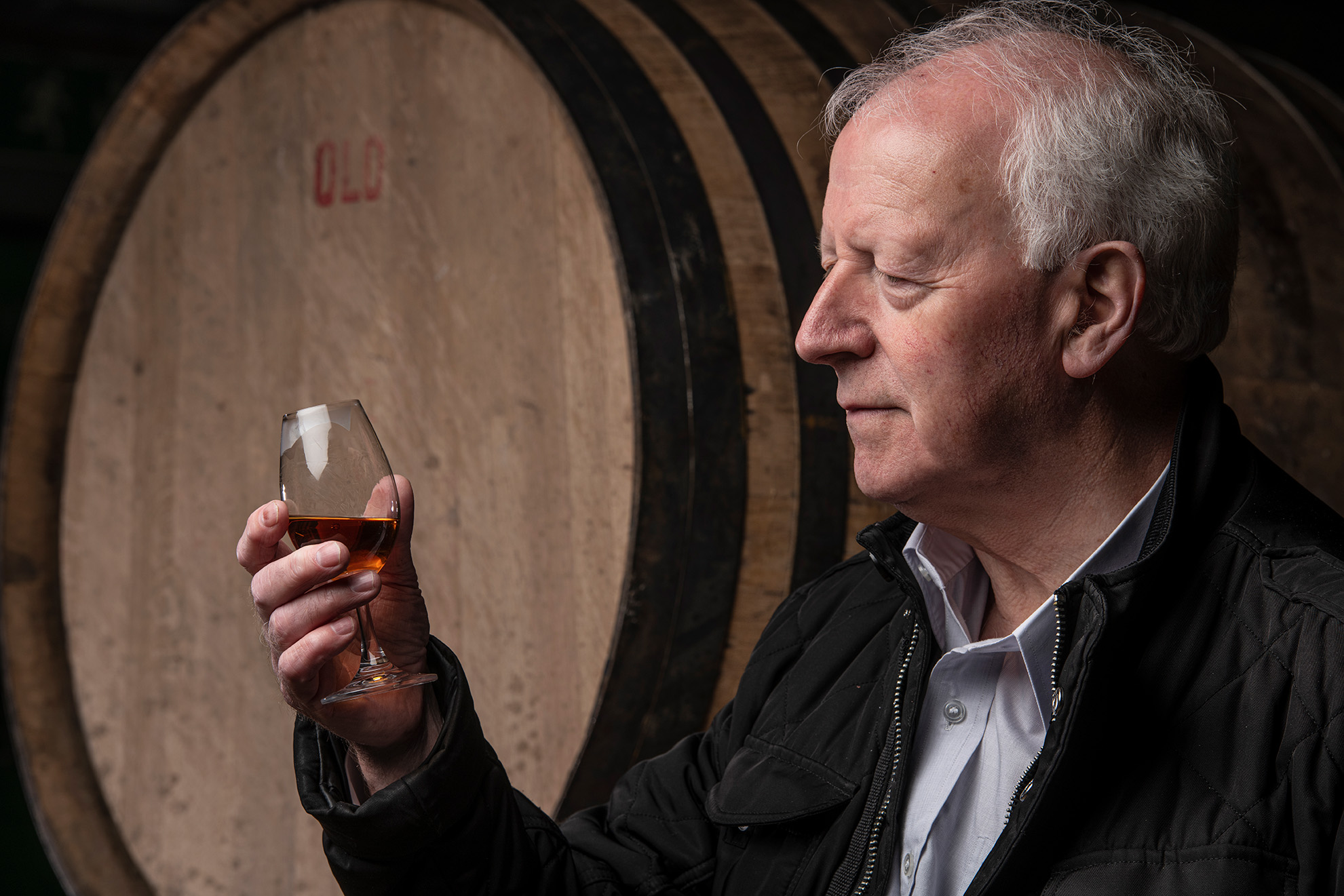 Richard Woodard has been writing about spirits and wine for 20 years, editing and contributing to a number of magazines and websites, including Decanter, The Spirits Business, just-drinks.com and Club Oenologique. He was also one of the founding editors of Scotchwhisky.com.