Friday 31/3/2023 09:00 Tom Bruce-Gardyne
A Dram with Cara Laing
The smaller independent players in Scotch whisky have always had to live by their wits and innovate to survive – a good example being Douglas Laing & Co. On its 75th birthday, Tom Bruce-Gardyne shares a dram with Cara Laing for WhiskyInvestDirect…
"It's quite nice to live and breathe a whisky company because I'm genuinely passionate about it and thoroughly love whisky, but you definitely never get the chance to zone out," says Cara Laing of Douglas Laing & Co. "It's pretty constant."
The company was set up by her grandfather in Glasgow in 1948, armed with just a few casks of whisky, a list of some far-flung clients and an unknown blend called 'King of Scots'.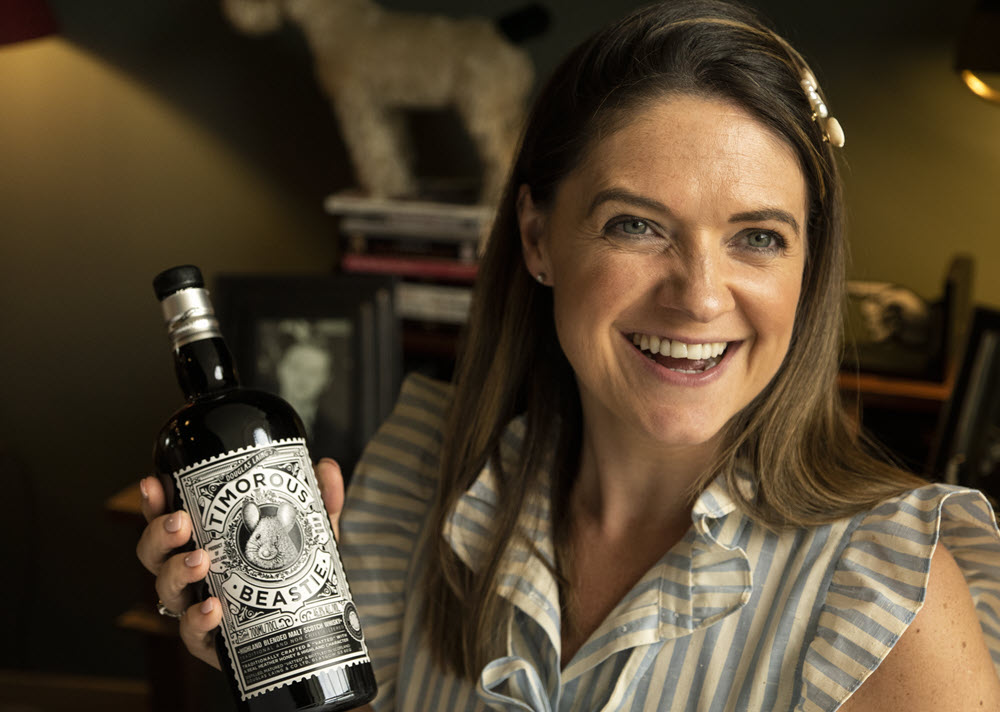 It joined the city's busy post-war whisky scene of blenders, bottlers and brokers, almost all of whom have disappeared. Douglas Laing has survived into its third generation by reinventing itself more than once.
From selling miniature ceramic golf bags full of whisky to the Asian market in the 1970s, it flipped to being a single cask bottler, and has since added a range of six regional blended malts that now account for over half its turnover. They are a great addition to a category led by William Grant's Monkey Shoulder, though malt snobs still struggle with that word 'blended' according to Cara's father Fred Laing.
Cara is a great believer in whisky being fun, and this shines through in the regional malts, starting with the first - Big Peat, launched in 2009. 'Peat', "a big, ugly moosh" of an Islay fisherman to quote Fred, leers out from the label.
He was followed by Rock Island from the other whisky isles, Timorous Beastie from the Highlands, Speyside's Scallywag, Lowland's Epicurean and Gauldrons from Campbeltown.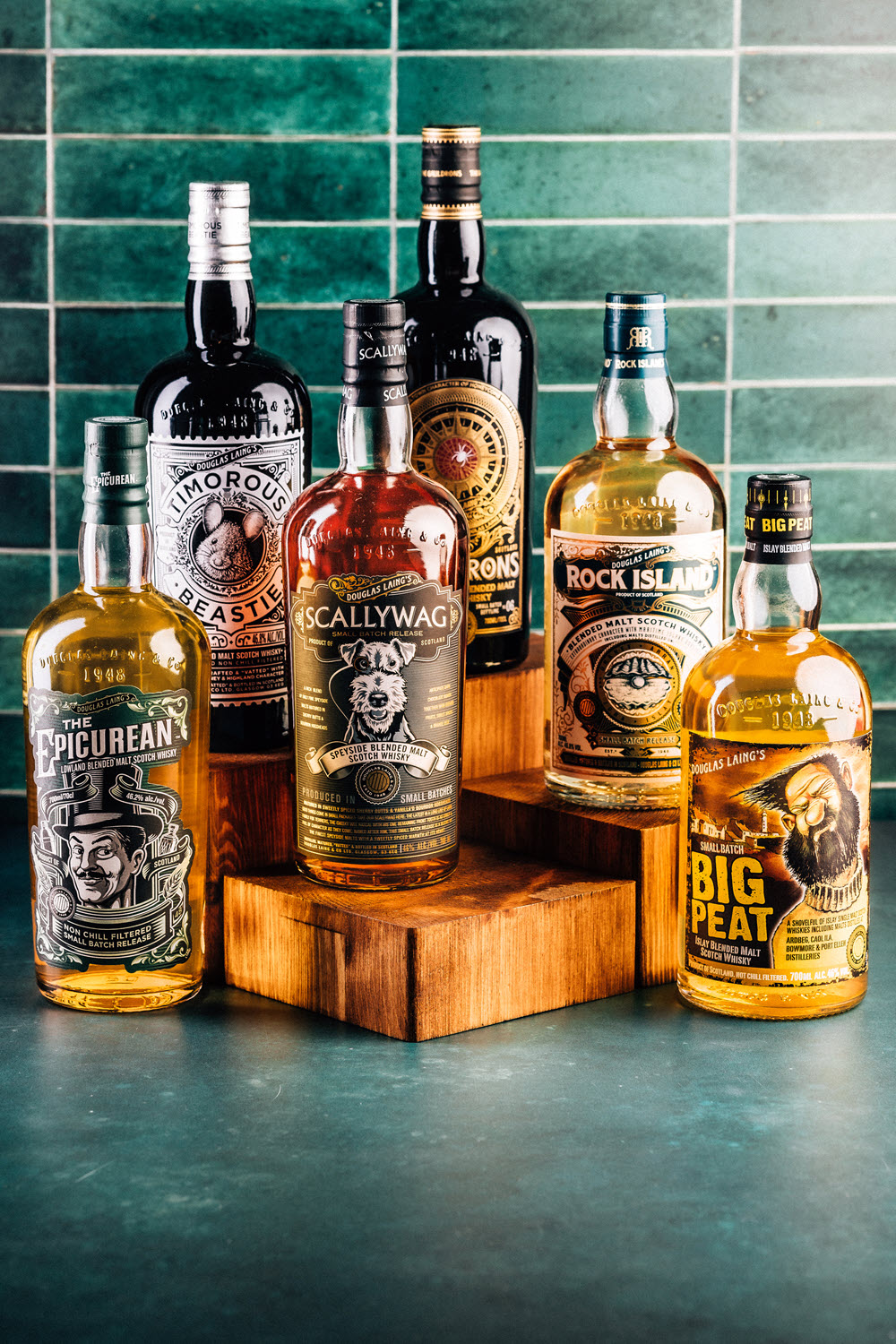 In terms of employees, "we're up to about 57, and for us that feels huge," she says. "I don't want to see us get much bigger, and I dread the day I walk into part of the office and have to ask 'what's that guy's name?'."
She believes that being small keeps the company agile and fleet of foot. "It's probably our core USP, as cheesy as that sounds. We're not bureaucratic, we don't always have to go to the board."
She maintains that new products can hit the shelf in a couple of months, while it might take the 'big boys' a couple of years for a similar innovation. This comes from having worked for the relatively big Whyte & Mackay as brand manager for Jura followed by a stint at Suntory's Bowmore on Islay. And yet, Douglas Laing has had to expand because "we wanted and needed to become masters of our destiny," she explains.
Relying on third parties for bottling, warehousing and spirit supply "became increasingly difficult because you were at the mercy of others," she says.
In 2017 the company announced a £10.7 million investment in a new Glasgow HQ across the Clyde with a bottling line, visitor centre, company archive and, not least, its very own whisky distillery. The move has been made, but the distillery, named Clutha and destined to produce what Cara calls "a big, meaty, Highlander" of a single malt, is not quite there yet. The plans are all in place and even the copper for the stills has been bought.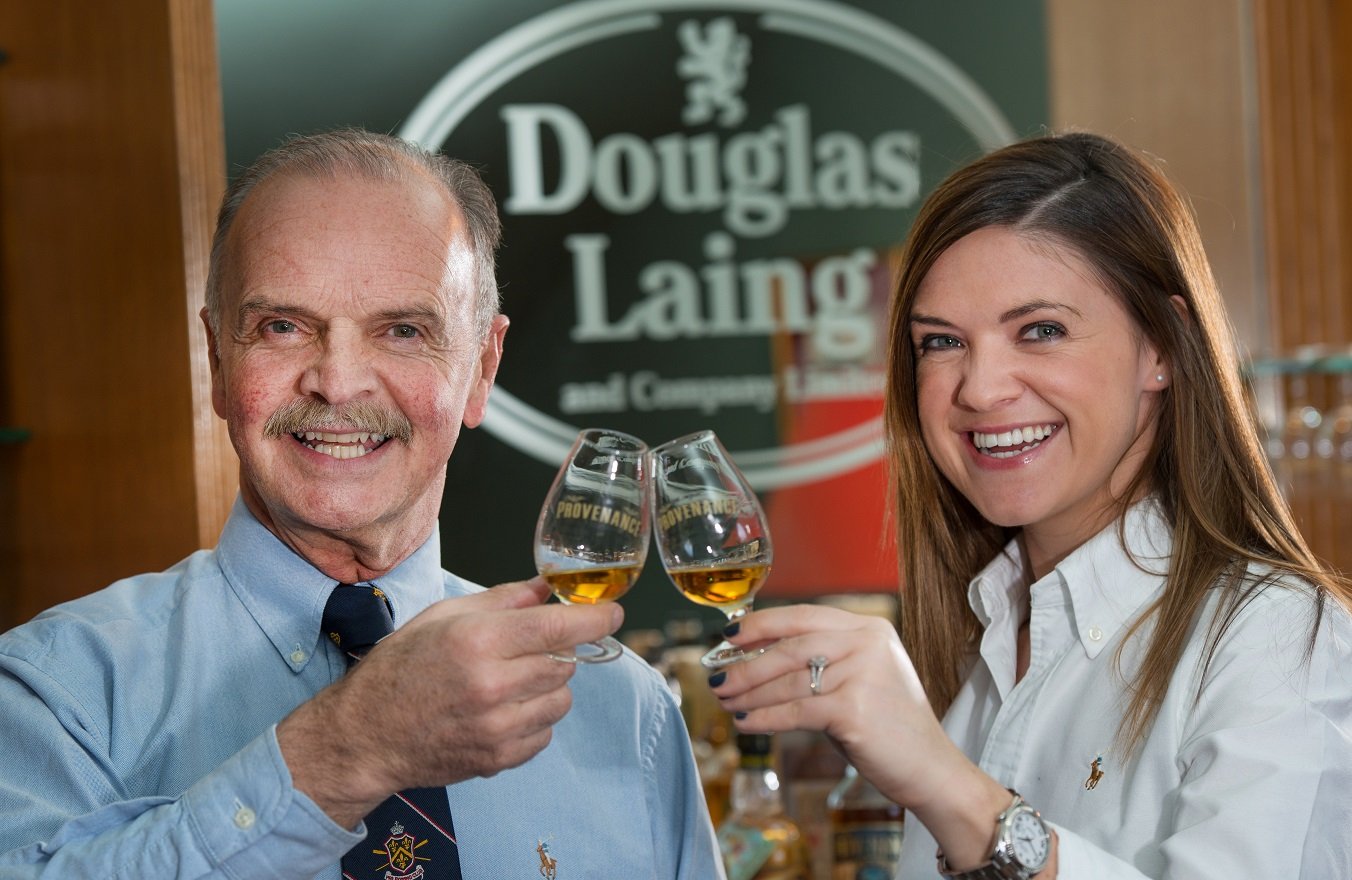 Meanwhile the powers that be are not making life easy in the domestic market, starting with the Scottish government's ill-conceived deposit return scheme. "I understand some of the thinking, but yes, it is really tough on smaller businesses," she says, thinking of all the back labels that might have to be binned and the hours of hassle trying to comply. However, she goes on to say: "My understanding is that it's been very much kicked into the long grass, and that we'll now follow England."
Then there is the 10% hike in UK duty due in August, the biggest rise in recent history, followed by a threatened alcohol marketing ban in Scotland.
"It seems ironic - we're all really lucky to work in this phenomenal industry that keeps growing even though it feels like we're constantly being chucked massive hurdles," she says. "It does feel like the government at the UK, and probably more ironically at the Scottish level, just keep going – 'this industry's doing really well, let's see at what point we can break it'."
To some extent it was ever thus. A century ago, distillers were in despair about punitive duty rates at home and a price cap of 12s/6 (63p) per bottle that left margins Rizla-thin. The one and only upside was that it forced the industry to look abroad which goes some way to explain why Scotch became such a global success story, and still is.
That said, the drink's most valuable market – the US, with its notorious 3-tier distribution system is hard to crack if you're a small player like Douglas Laing.
"It's really tough," says Cara. "If money were no object, you'd probably have an army of brand ambassadors hammering the message home." Unfortunately, that's not to be, but her brands do have a loyal following in Asia and among the independent drink shops and bars of Europe, and they are now growing strongly in travel retail.
Not many UK family firms make it to the third generation. They usually get sold off long before, or else the grandchildren squabble over who gets the biggest company car and such like while the business collapses around them. On that score, Cara Laing, the firm's Director of Whisky, is doing alright. Then again, it's early days with the oldest of the fourth generation just seven years of age.
Front Page Image: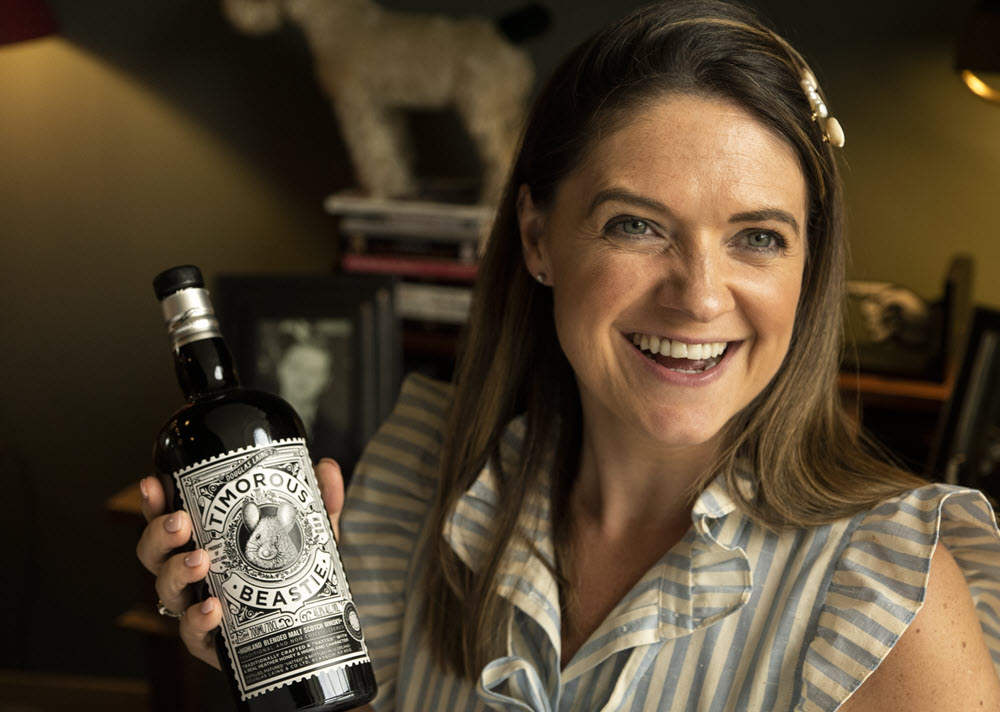 Award-winning drinks columnist and author Tom Bruce-Gardyne began his career in the wine trade, managing exports for a major Sicilian producer. Now freelance for 20 years, Tom has been a weekly columnist for The Herald and his books include The Scotch Whisky Book and most recently Scotch Whisky Treasures.
You can read more comment and analysis on the Scotch whisky industry by clicking on Whisky News.