Friday 4/6/2021 11:20 Richard Woodard
More Surreal Than Dalí: Scotch Whisky's Celebrity Ads
As Diageo unveils a special edition of Lagavulin in association with 'Ron Swanson', Richard Woodard looks at how Scotch has used celebrity endorsement over the years, from Salvador Dalí to David Beckham...
"FOR relaxing times...make it Suntory time."
In possibly the most 'meta' celebrity whisky ad of them all, during the 2003 movie Lost in Translation, film actor Bill Murray plays film actor Bob Harris, in Tokyo to record a promo for Suntory whisky.
All the more postmodern when you consider that director Sofia Coppola's father, Francis Ford Coppola, filmed Suntory ads himself during the 1970s.
Scotch whisky too has had more than its share of celebrity tie-ups, from Sean Connery's dalliance with Dewar's to Johnnie Walker's flitting between Jude Law, Robert Carlyle, Christina Hendricks and the like.
Johnnie Walker owner Diageo is also responsible for perhaps the most famous celebrity whisky partnership of today – that of ex-footballer David Beckham and grain whisky Haig Club. And, by considerable contrast, that of Islay single malt Lagavulin with the lugubrious Nick Offerman, aka Ron Swanson in TV sitcom Parks and Recreation.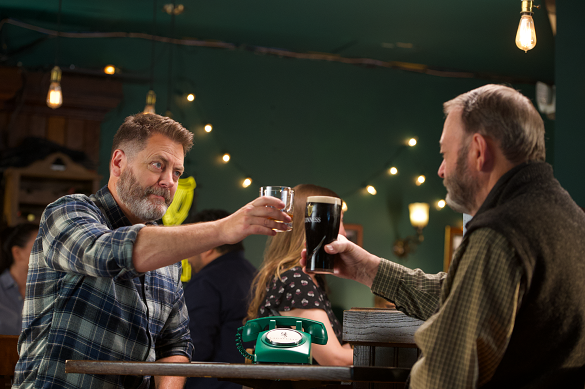 A famous face can clearly lend celebrity gloss to a brand – sometimes in a 'look who we can afford' kind of way – but is there a broader purpose at work? Rowena Curlewis, CEO and co-founder of international drinks branding specialist Denomination, thinks so.
"Celebrity brands provide security and credibility in a market that is often both complicated and confusing," she says.
"With the consumer facing a plethora of products on a retail shelf, the presence of a well-known celebrity can be like finding a friend in a crowd of strangers."
In a world of Instagram and never-ending timeline updates, consumers can see inside a celebrity's life – or a version of it – as never before, opening up huge possibilities for brands to hitch along for the ride. "A celebrity is also a 'brand' that consumers can easily connect and identify with," says Curlewis.
"Celebrity endorsements also tap into a consumer's desire to emulate their chosen celebrity, or to have a taste of that celebrity's life."
Such endorsements have more currency in some parts of the world than others. Japan has long been famous for its liberal use of western celebrities to add kudos to home-grown products – Suntory has worked with everyone from Sammy Davis Jr to Duran Duran – and the same is true for today's promised land for western brands.
"In China particularly, the engagement of celebrity influencers to be the face of the brand can often drive stratospheric success for brands in all categories, including drinks," says Curlewis.
In 1951, in an advert that counts as 'surreal' on a number of levels, Spanish artist Salvador Dalí endorses Old Angus blended Scotch. "The Scotch I drink is Old Angus brand," the ad reads.
"It's really tops."

It's fair to say that considerably more thought goes into celebrity brand associations in 2021.
"We analyse the celebrity's personality, interests and value system against our own brand's positioning map," says Curlewis, describing Denomination's approach. "If there feels to be a harmonious match between the two, we move forward into negotiation."
Credibility is vital. For some, this has always been the problem with Haig Club and David Beckham. A globally successful sportsman on the record as being borderline teetotal, selling booze? Certainly whisky geeks have spent almost as much time deriding the association as they have the product. But does that matter?
"The partnership with Beckham would not be aimed at whisky geeks, who are looking for other attributes, such as provenance, ageing, master blender reputation, etc," points out Curlewis.
"However, if you are a consumer with less knowledge and less engagement with the whisky category, Beckham's endorsement provides you with the safety and security you need to feel positive about your brand choice."
And, Diageo would argue, that's the point.
Haig Club is a whisky for people who think they don't like whisky, and its marketing revolves around 'rule-breaking' – so employing someone with no whisky affiliation makes perfect sense – although having 66.5 million Instagram followers probably doesn't hurt either.
But what about those geeks? Beckham is anathema, and even the wry and more knowing approach of Offerman might not quite hit the spot. Never forget, though, that Scotch has plenty of homegrown celebrities inspiring devotion among their adoring fanbase.
Anyone who's seen Richard Paterson of Dalmore, Dr.Bill Lumsden of Glenmorangie, or Jim McEwan of Ardnahoe navigate the crowds at international whisky shows will attest to that.
There's a word for the Bob Harrises of this world: japander. It means a western star who uses their fame in Japan to make huge amounts of cash by promoting products they would never use themselves.
The relationship between Scotch whisky brands and celebrity has come a long way from that rather cynical assessment – but, even today, basking in the glow of a little reflected star quality doesn't do you any harm.
Front Page Image: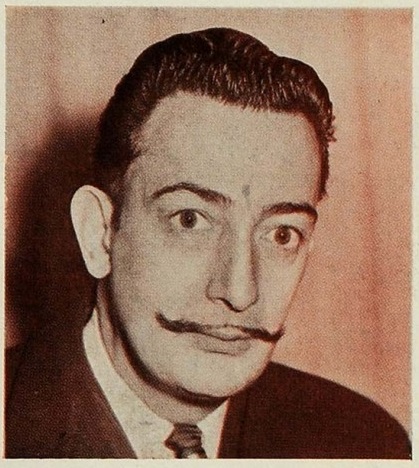 Richard Woodard has been writing about spirits and wine for 20 years, editing and contributing to a number of magazines and websites, including Decanter, The Spirits Business, just-drinks.com and Club Oenologique. He was also one of the founding editors of Scotchwhisky.com.