Friday 29/10/2021 09:00 Tom Bruce-Gardyne
Hustle & Bustle: Pioneering Luxury Scotch Brand Gets a Makeover
Chivas Regal was the world's first deluxe blend, but now feels trapped in the category it helped to create. As it seeks to break free and connect with a new generation of drinkers, Tom Bruce-Gardyne weighs up its chances for WhiskyInvestDirect…
AS THE WORLD descends on Glasgow for COP26, Scotch whiskies like Chivas Regal have been trumpeting their green credentials.
The famous blend is set 'to save over a 1,000 tonnes of glass per year' in its new lighter bottle, that now comes in 'a fully recyclable gift pack', as we learnt during its parent company Pernod Ricard's annual results last month.
The redesign, apparently the biggest in its 112-year history, might have been even greener had they binned the box altogether, as one journalist pointed out at the post-results press briefing.
Chivas Regal is in the midst of a transformation and aspires "to become the most future-forward luxury whisky," to quote marketing director, Nick Blacknell. To discover what that actually means, we spoke earlier this week.
"A lot of whisky is based on heritage, craft values, history and tradition, and for an older audience that's hugely important," he tells me. "But we've found there's quite a generation gap. If you talk to the under-28s, they really have a very different take on the world, and those 'hipster / craft' values are not that strong at all."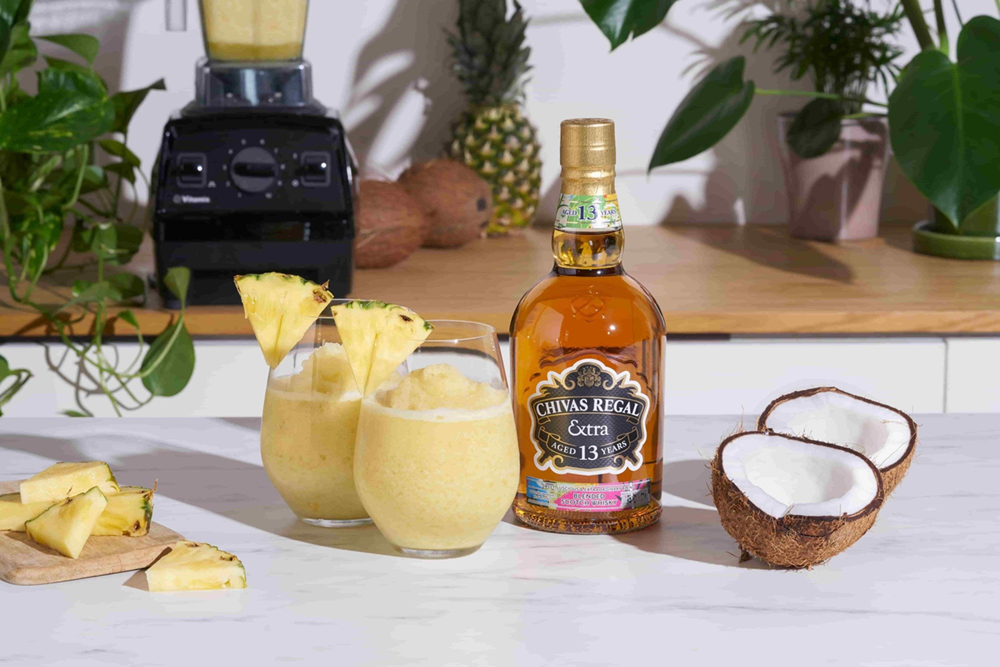 Instead, 'the hustle generation', as he calls them, are into 'who drinks the brand' and 'lifestyle'.
"So, there's a fundamental shift in consumer dynamics," he says. This matters, since these are the tribe that Chivas Regal hopes to recruit. It seems the brand feels trapped in its conventional, super-premium space that includes a burgeoning array of single malts alongside high-end American and Irish whiskeys.
"The trouble for Chivas, as a big global brand, if it stays there, it's always going to be struggling for share in a very crowded sector," says Blacknell. "So, we're thinking – let's break out of that traditional whisky consumer space and look for a new Chivas consumer base where we can grow as a brand and be more pioneering."
Its reported sales fell from 4.4 million cases in 2019 to 3.2m last year, slipping from third to fifth in the Scotch whisky charts. The fall is blamed on travel retail's collapse, and Blacknell insists "there's no underlying structural weakness in the brand. In fact, domestic sales kept growing quite strongly." If Chivas Regal has been too dependent on duty-free in the past, he hopes the channel will eventually become a bonus to the brand's main business.
Chivas Regal, like its arch-rival Johnnie Walker, was born in a grocery store, though in Aberdeen not Kilmarnock. It was trademarked in the same year – 1909 – as a 25 year-old blend, aimed at American High Society.
It was the world's first luxury whisky, that somehow survived Prohibition before relaunching itself as the 12 year-old we know today. Bought by Seagram's in 1949 for £85,000, it took off in the States as the Scotch most aligned to the mythical American Dream.
Blacknell's dream is: "to rekindle that same kind of use of Chivas to badge your success," he explains. After its post-war triumph in America, he says the brand "then enjoyed a second boom in Asia and became the symbol of the tiger economies in many ways, and we see a third wave of entrepreneurial success coming down the line."
These young entrepreneurs are part of this 'hustle generation' caught between the 2008 financial crash and the ongoing pandemic. The former kicked several rungs from the property ladder and denied many the chance of a stable, long-term career, but for those that hustle their way to the top, Blacknall has a message: "We would love Chivas to be the brand for them as they become newly successful."
For years Chivas Regal 12 slugged it out with Johnnie Walker Black Label, landing a few notable blows along the way such as seizing pole position in China and Japan.
But today if you tot up its myriad expressions up to Gold Label and beyond, Diageo's pride and joy outsells Chivas by around four to one. If Walker now struts about his sumptuous new £150m brand temple in Edinburgh, you can forgive Chivas a twinge of envy. A repackaging job is small beer by comparison.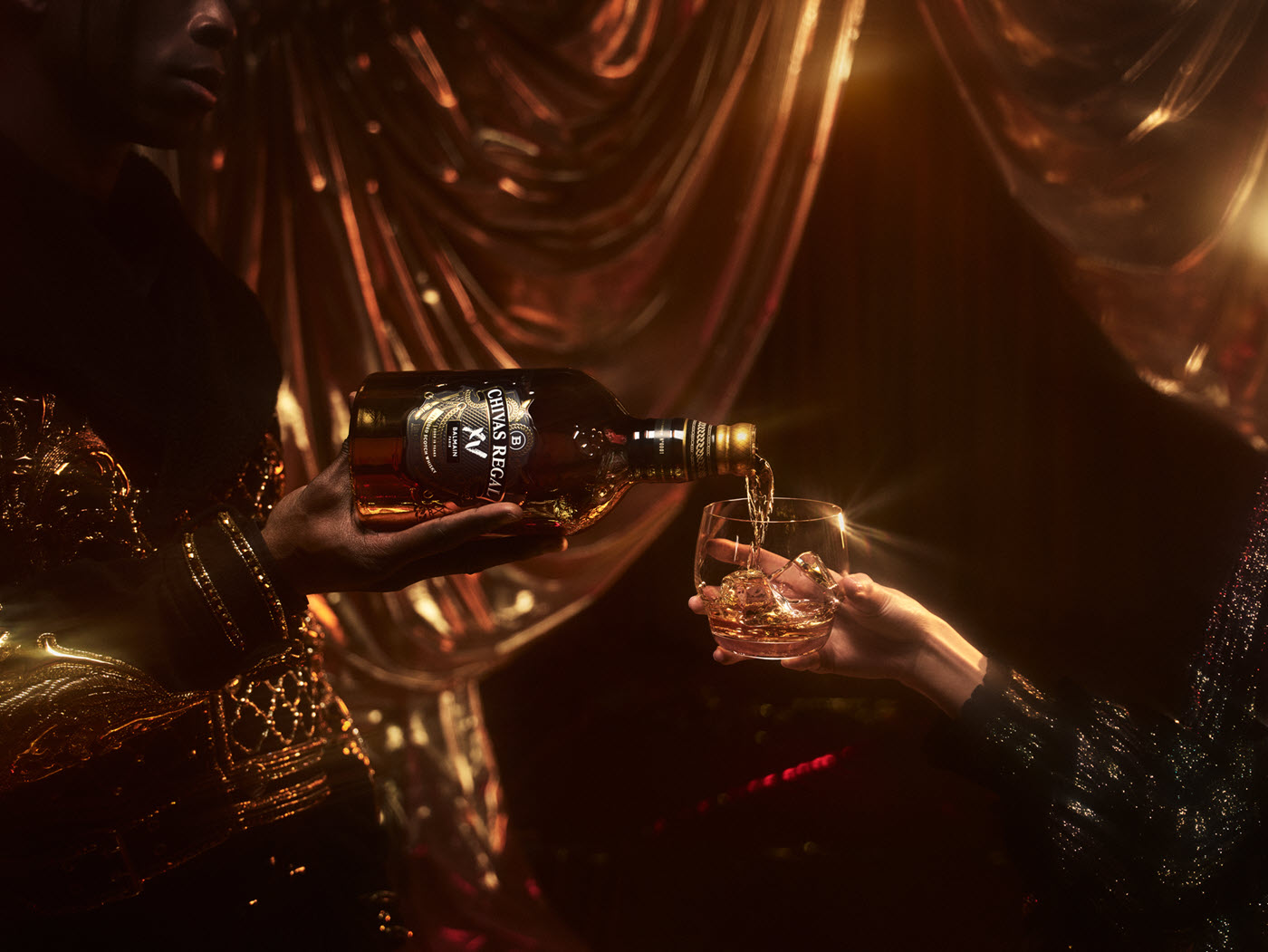 The redesign is only step one, of course. There's to be a collaboration with the French fashion house Balmain, and the rollout of a new Chivas Ventures program that supports social enterprise projects after a successful launch in South Africa.
There is also a new strategy to promote 'long, light and fresh drinks', in common with virtually every spirits brand there is. Nick Blacknell admits that standing out won't be easy, and says: "I don't think there's a magic bullet like the Highball that's going to save the Scotch whisky industry."
Scotch must be forever out there recruiting the next generation of drinkers, and naturally Chivas Regal seeks to present itself as fresh, cool and relevant. Let's hope it succeeds, lest it resemble the proverbial middle-aged dad on the dancefloor having a midlife crisis.
Front Page Image: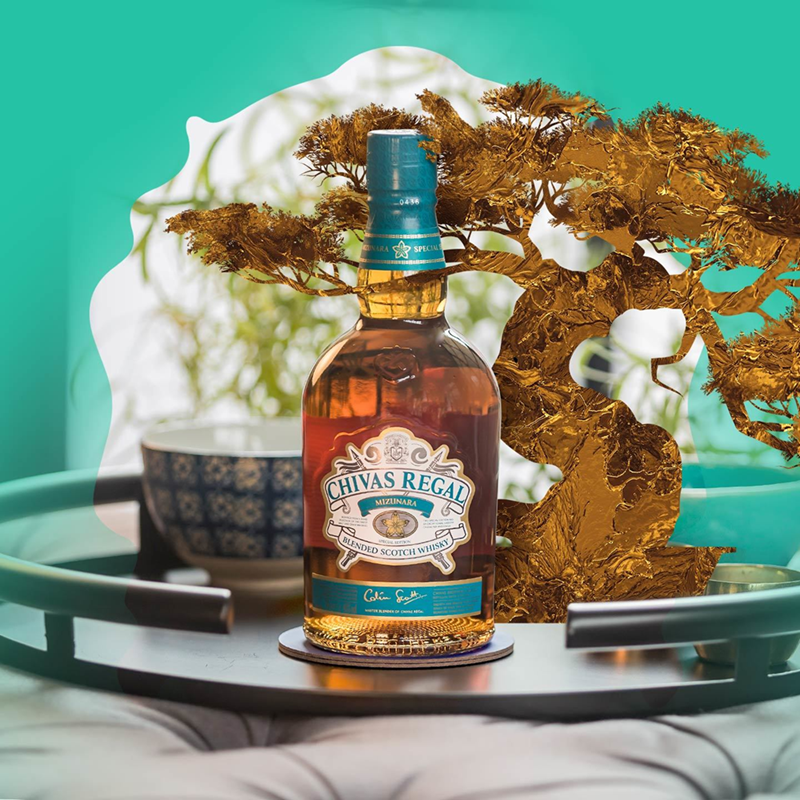 Award-winning drinks columnist and author Tom Bruce-Gardyne began his career in the wine trade, managing exports for a major Sicilian producer. Now freelance for 20 years, Tom has been a weekly columnist for The Herald and his books include The Scotch Whisky Book and most recently Scotch Whisky Treasures.
You can read more comment and analysis on the Scotch whisky industry by clicking on Whisky News.