Friday 14/10/2022 09:00 Tom Bruce-Gardyne
A Dram with David King
From big brand Scotch to rare single cask whisky, Gordon & MacPhail's David King has been involved right across the industry, and from Japan to the States. He shares a few insights from the past thirty years with Tom Bruce-Gardyne for WhiskyInvestDirect…
"THERE were the Chivas Brothers in Aberdeen, John Walker & Sons in Kilmarnock, and Gordon & MacPhail in Elgin," says G&M's sales director, David King. "They were all doing the same thing – it could have gone any way." Two of these three licensed grocers launched whiskies that conquered the world. For some reason MacPhail's blend never quite took off.
Instead, Gordon & MacPhail grew into Scotland's leading independent whisky bottler turned distiller, with first Benromach in 1993, and now the Cairn distillery near Grantown-on-Spey which began distilling in May and is about to open its doors to the public.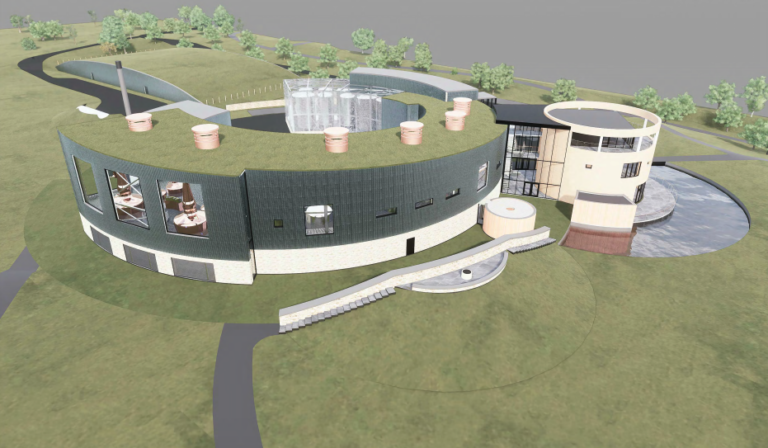 David joined the family firm in 2016 after almost thirty years steeped in whisky at IDV, Edrington and Berry Bros among others.
"When I was an area manager at J&B in 1992, I think we did 6.2 million cases that year and Johnnie Walker Red did 6.7m," he recalls. "That was as close as we ever got." IDV's top-selling blend was absorbed into UDV (Diageo) in 1998. "Look at J&B and Johnnie Walker today," he says, "J&B's just not there."
To be fair, J&B managed to sell 2.8m cases last year keeping it just within Scotch whisky's top ten, but way behind its unassailable stablemate Johnnie Walker on 19.1m cases. Meanwhile, the brand that David spent much of his career with – Cutty Sark – experienced an even greater fall from grace, having sold a phenomenal 2.6m cases in the US alone back in 1979.
He blames the demise of these also-ran blends on the industry's fixation with 'focus'. He remembers the f-word being bandied about incessantly, and says: "In fact, if you read some of the more ridiculous management consultancy speak, it was always 'laser-like' or 'ruthless' focus – complete corporate jargon."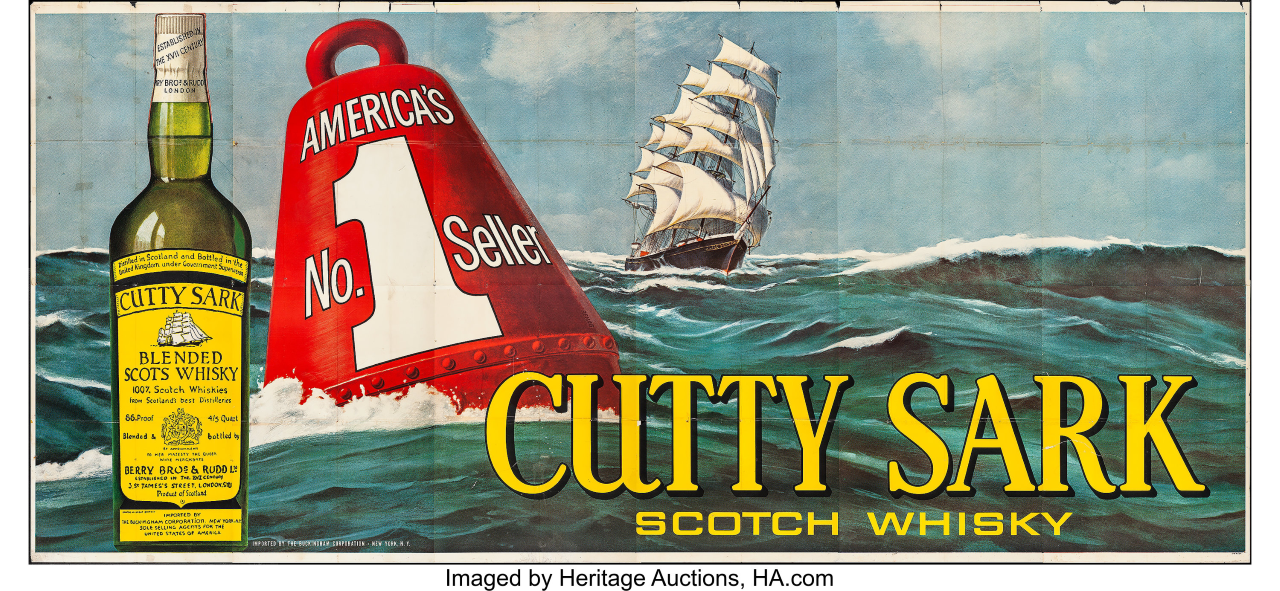 Thus, the Edrington Group felt compelled to focus its resources on Macallan and sell off malts like Glengoyne and Tamdhu which are now doing rather well with Ian Macleod Distillers.
By the same token, he suspects the firm decided that of its blends, Famous Grouse was "a better bet, and if that costs us a few cases of Cutty Sark, so be it." In late 2018, the brand was offloaded to La Martiniquaise.
Like John Glaser of Compass Box, David King sees no return to the glory days of blended Scotch in America, but in France he believes Cutty's new French owners could certainly restore its big brand status.
When interviewed by WhiskyInvestDirect, Glaser wondered why the art of blending couldn't be celebrated in Scotch as it is in wine, which prompts David to think of Japan.
"I worked with Nikka, representing them in the States, and got to go to Japan a lot," he says. "There, the chief person is the blender. I don't know whether it's linked to the esteem of the tea blender, but I never met a master distiller in Japan. You just meet the blender who is definitely the big cheese."
The success of Japanese whisky is built on blends that are revered, especially overseas. Ask for a Nikka From The Barrel highball, and your average hipster barman will think you're pretty cool. Request a Scotch and soda, and you might well be laughed at, even if the two drinks are remarkably similar.
However, David praises the Japanese for carefully creating whiskies that would taste great in highballs, and says: "I feel one of the potential weaknesses with single malt, is that sense of 'this is the product, and you will like it'."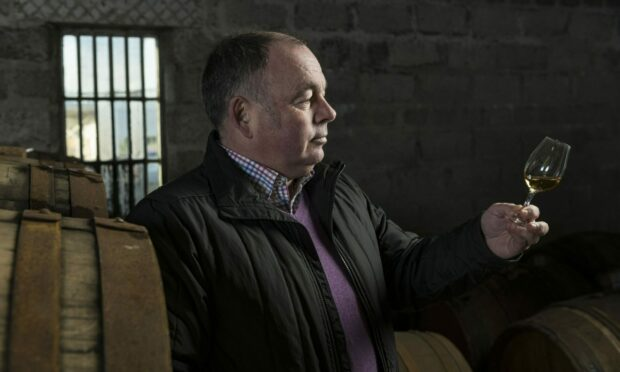 Of course, every modern brand owner trumpets the mixability of their single malt or blend, even if not every consumer is convinced. And yet there is a risk of substitution if you go too heavily down the 'Scotch & Coke' route, as the industry discovered in the 1990s when Spanish consumers switched to rum.
Moving to innovation, David says: "I like the way John Glaser has experimented, the way he's prodded and pushed the Scotch Whisky Association and the industry. But he wouldn't have been encouraged to do that at UDV. If you've got brand leadership, the status quo suits. Why would you rock the boat that you are captain of? That's why innovation can happen around the edges, and I think that's where it should stay."
He reckons the industry has swung back from its 'one brand fits all' approach, and points to Diageo's incubator for start-up drinks brands, known as Distill Ventures, as an example. "Bigger companies are buying smaller brands because they recognise that consumers always like to have something a little bit different," he says.
These same big distillers have cut right back on selling casks to independent bottlers, not that he is worried for Gordon & MacPhail. "We have probably two or three generations-worth of stocks. We're very fortunate," he says
"One of the big differences I've noticed working in a family business as opposed to a corporate environment is that it tends to be a lot more patient, with people seeing themselves as temporary custodians. If it's your name above the door, you do feel an obligation. I'm sure it's not always roses, but in my experience at Berry Bros and G&M, families take these responsibilities pretty seriously."
Front Page Image: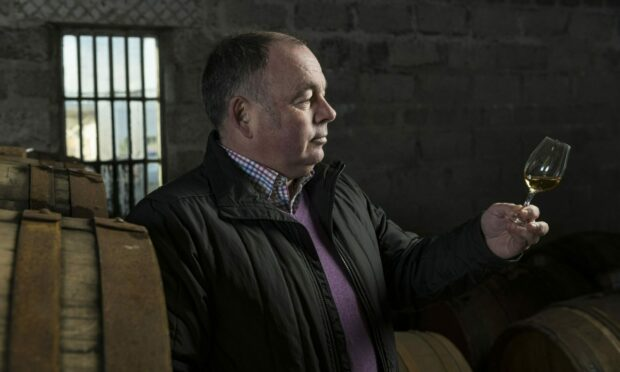 Award-winning drinks columnist and author Tom Bruce-Gardyne began his career in the wine trade, managing exports for a major Sicilian producer. Now freelance for 20 years, Tom has been a weekly columnist for The Herald and his books include The Scotch Whisky Book and most recently Scotch Whisky Treasures.
You can read more comment and analysis on the Scotch whisky industry by clicking on Whisky News.