Friday 16/7/2021 10:17 Ian Wisniewski
Distillery Tours & Gift-Shop Exclusives: Scotch Whisky's Staycation Plans, 2021
Tours of Scotch whisky distillery sites were becoming big business before the pandemic. How will they fare now and beyond Scotland lifting its Covid restrictions, asks Ian Wisniewski for WhiskyInvestDirect...
With SCOTLAND set to lift Covid restrictions on Monday, albeit with mask-wearing still in force, many more distilleries will re-open to visitors.
It became possible on April 26th, and those already open will no longer have to run such scaled-down, Covid-compliant regimes.
But how things have changed since before the pandemic.
Scotch whisky tourism reached a record high in 2019, with 2.16 million visits and almost £85 million spent in visitor centres, up 24% on the previous year, according to The Scotch Whisky Association (SWA).
How important is that to brands and consumption?
"It's an amazing opportunity to convert and recruit," says John Laurie, managing director, Glenturret, whose visitor centre reopened in April.
"Tourism drives our visitor numbers, some of whom may have no previous whisky knowledge."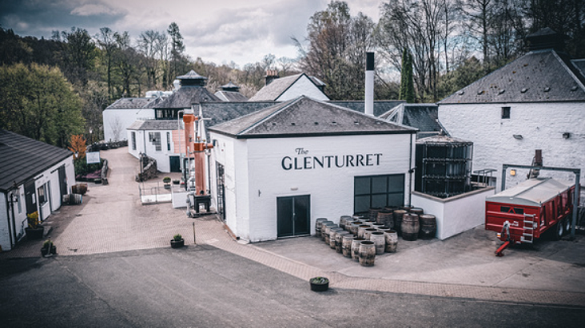 "We have a pre- and post-visit questionnaire with on-line bookings, and there's a 60% conversion rate of people who arrive without knowing anything and leave with the intention of purchasing Glenturret."
Glenturret first opened to visitors almost four decades ago, the second distillery after Glenfiddich to throw open its doors to punters in 1983, and it has since received more than 2 million of them.
"Many people tell us this is the first distillery they've visited," says Laurie. "Few people visit more than one, so the distillery they visit has a special place in their heart."
With so much to gain from distillery tours, running them below capacity – or not opening the doors at all for 13 months starting March 2020 – has been very frustrating.
Glen Moray currently runs four tours a day for up to 8 people, compared to 15 per tour pre-Covid. "We also used to have overlapping coach groups with up to 50 people and international groups, but these are not presently happening," says Iain Allan, its visitor centre manager and brand ambassador.
Similarly, Edinburgh's Scotch Whisky Experience re-opened on May 17 this year but only at 20% capacity, with tours every 15 minutes instead of every 10 to allow for sanitising and cleaning.
There are also big changes to the visitor profile as marketing director, Julie Trevisan Hunter explains:
"We no longer have 80% overseas visitors, it's 100% UK, so commercially it's a very different time. Asian, Chinese and US visitors were buying the most expensive bottles in our shop, so we expected the most brutal drop in sales. But the per person spend of UK visitors has increased."
This may be because, ironically, restrictions appear to have enhanced the retail experience.
"Reducing the amount of displays to facilitate social distancing and control the volume of people in the shop also makes it a more enjoyable, less busy space," says John Laurie at Glenturret.
"Visitors spend more time there and have more attention from the retail staff. Our spend per head has gone up at least 25% compared to pre-Covid."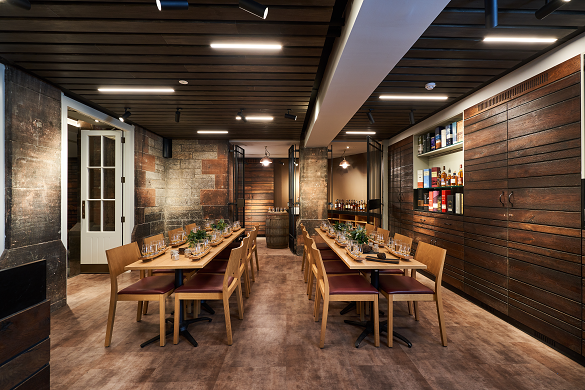 Growing those numbers was a big aim before the pandemic. Investment in Scotch whisky tourism totaled £200 million between 2014-19.
Then Diageo raised the stakes with a pledge to spend £150 million on creating its upcoming Johnnie Walker Experience in Edinburgh as well as transforming 12 distillery visitor attractions, including Glenkinchie as the brand's Lowland Home. Competitor Pernod Ricard has meanwhile reopened the Glenlivet visitor centre on July 1 after an 18-month refurbishment.
What kind of return-on-investment will these sums bring? Inevitably, it's a long-haul outlay, aimed at long-term brand-building while making a quicker ROI from how much money each visitor spends.
That spend was £39 per head on average in 2019, according to the SWA. Needless to say, having more expensive goods in the gift shop – such as rare, exclusive bottlings – can raise that average significantly.
As well as distillery exclusives, "many of our visitors also buy 20cl packs and multipacks," says Ian Chapman, marketing director, Gordon & MacPhail. "Such packs are ideal for consumers who want to compare and contrast different whiskies."
By number meantime, UK visitors led the rankings in 2019 on SWA data, followed by the USA, Germany, France, Netherlands, China, Italy and Australia. How many return depends on Covid-restrictions both in their home nations and here in the UK.
"We'll see greater numbers of independent travellers who hire a car and plot their journey," reckons John Laurie at Glenturret, "but these will be almost exclusively UK visitors until the end of the year."
This summer boost will keep running too, says Glen Moray's Iain Allan. "We'll definitely see an extension to the usual busy season of July-September this year, as young people get vaccinated and people become more confident to travel."
Among the rush to re-open, it's worth remembering that as Laurie says, most distillery visitors are first-timers who don't then go elsewhere. So will the Scotch Whisky Experience and Johnnie Walker's new brand temple compete or complement each other in Edinburgh? Or might UK-staycationers be lured to a working distillery like Holyrood instead, or the forthcoming Port of Leith distillery?
Add in all the specialist bars and shops however, and the city is becoming a serious Scotch whisky hub for serious whisky fans. All that's currently missing is for the skies to reopen and foreign visitors to return en masse.
Front Page Image:
Ian Wisniewski is a freelance writer and leading authority on spirits, with a focus on Scotch whisky. Over the course of his two decades covering the industry he has published seven books, including the Classic Whisky Handbook, and has contributed to publications such as Whisky Magazine, The Times, The Malt Whisky Yearbook and Scotchwhisky.com.
You can read more comment and analysis on the Scotch whisky industry by clicking on Whisky News.