Friday 24/3/2023 09:00 Richard Woodard
Fife: A New Scotch Whisky Kingdom Rises
Islay, Speyside, Campbeltown… and Fife? Once a malt whisky wasteland, the Kingdom of Fife is now arguably one of the most exciting and diverse whisky-making regions in Scotland. Richard Woodard takes a tour for WhiskyInvestDirect…
Those desperate to get their hands on the latest single cask release from Fife distillery Daftmill, had to enter a ballot on the website of wine and spirits merchant Berry Bros & Rudd by yesterday (Thursday 23 March).
The few – less than 200 – lucky enough to be plucked from the hat will get the chance to pay £155 for one bottle of single malt whisky distilled in 2010. Daftmill is fast becoming a cult distillery – and a standard bearer for the emerging whisky destination of Fife.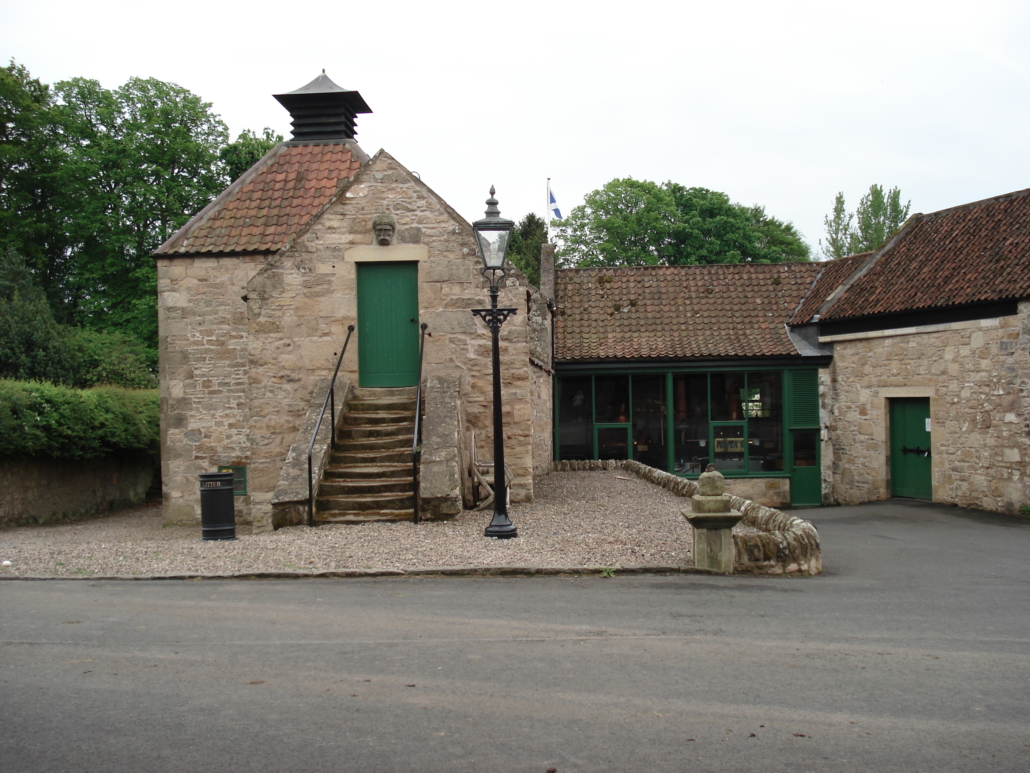 Strictly speaking, that should be 're-emerging', for the Kingdom of Fife was home to a handful of whisky distilleries during the late Victorian whisky boom – but none lasted beyond the 1920s, with one notable exception.
Diageo's vast Cameronbridge plant, which will celebrate its bicentenary next year, not only provides grain spirit for celebrated blends including Johnnie Walker, J&B, Bell's and White Horse, but also produces the spirit for Gordon's and Tanqueray gin, as well as Smirnoff vodka in the UK.
Beyond this distilling colossus, however, the peninsula has spent most of the past century being ignored by whisky lovers. Not any more.
Between Daftmill opening in 2005 and releasing its first whisky in 2018, four more Fife distilleries have started production: Eden Mill at St Andrews (2012), nearby Kingsbarns (2014), InchDairnie on the outskirts of Glenrothes (2015) and historic Lindores Abbey (2017). Another, Knockhill, was recently granted planning permission.
Nominally, these are all Lowland whiskies, according to the five regions outlined in the Scotch Whisky Regulations 2009, and you'll see the L-word displayed on some Fife whisky labels. But don't tell that to Ian Palmer, MD of InchDairnie.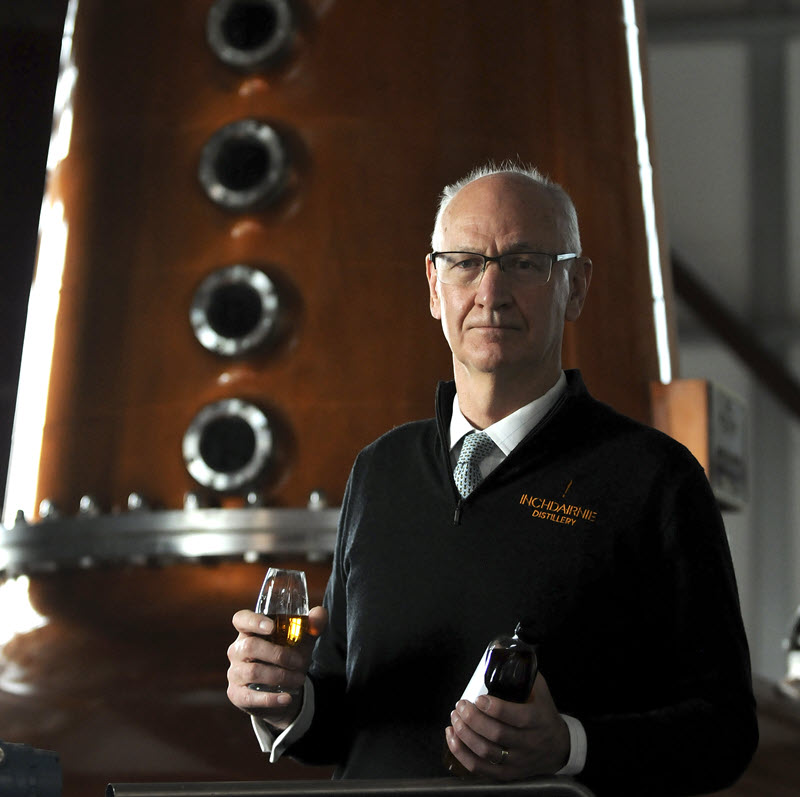 "All our whiskies will be Fife single malt/grain Scotch whisky," he growls. "They will never be Lowland, not on the bottle, not on the label, not in the adverts, not on social media, not anywhere, no debate, no discussion, decision made.
"Lowland is meaningless to the consumer, it has no relevant identity … Lowland has a lot of negativity about it; it has a negative prefix – Low- – for a start. Historically, it was where spirit for the English trade was produced. Many journalists still write about it as an afterthought, a place where very few distilleries remain – they all closed down. By implication, not a very good place to make whisky. The opposite is very much the truth, but mud sticks. The Lowland region needs to be broken up."
For a relatively small area, however, Fife is a broad church in whisky terms, and others are more relaxed about the Lowland moniker.
"I guess the commonality [in Fife] is the light single malts with intense, fruity flavour we have been striving to produce at Kingsbarns," says William Wemyss, MD of Kingsbarns and bottler Wemyss Malts."[That is] obviously typical of the wider Lowland region more generally."
In truth, what unites the distillers of Fife is, paradoxically, their individual determination to follow their own path.
That encompasses everything from Daftmill's single estate ethos to Lindores Abbey's historical links, Eden Mill's alliance to St Andrews – and InchDairnie's old-school, long-term business model. The distillery's homepage hosts a countdown clock, coyly captioned: "Our first single malt may be unveiled in 2029."
"It's great being in the Kingdom of Fife, but we're all doing our own thing," says Drew McKenzie Smith, Lindores Abbey Distillery MD. "I think, unfairly, there is or was a perception that Lowland whiskies were a little light and seen as entry-level – but those days are gone."
Scott Ferguson, head distiller at Eden Mill, agrees, describing his whiskies as "the perfect blend of Lowland style with Highland heart" – in other words, more robust than the light Lowland cliché. "Today, Eden Mill is amongst a collection of distilleries in Fife who are bridging the gap between the traditional regions," he argues.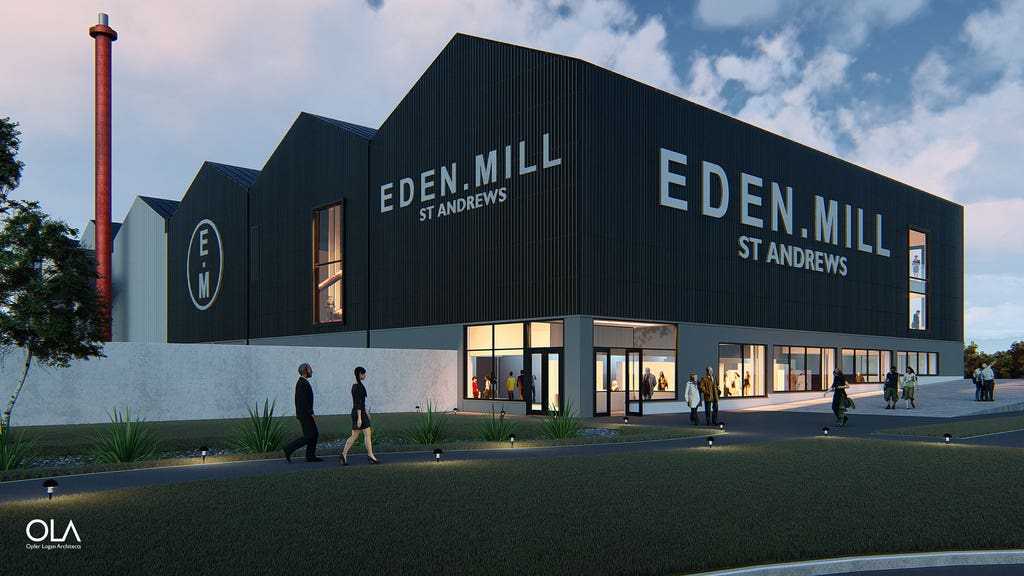 Another unifying factor is provenance. Lindores has always used Fife barley, and has now narrowed its sourcing to within half a mile of the distillery; Daftmill is a single estate whisky; InchDairnie and Kingsbarns both make much of their "Fife only" sourcing ethos.
And there's more to come. More distilleries – it's highly unlikely that Knockhill will be the last – and more whiskies, from the recent launch of Kingsbarns' flagship 'Doocot' malt to the imminent release of RyeLaw, InchDairnie's Fife take on American rye.
Meanwhile, Eden Mill is building a new £8m distillery and visitor centre on the banks of the Eden estuary, due to open in 2024, following a cash injection from a new majority stakeholder, private equity business Inverleith LLP.
All of these individual efforts coalesce during the annual Fife Whisky Festival in early March. The recently-held fifth edition attracted 700 whisky lovers to tastings and masterclasses and, while it's an inclusive event that showcases whisky from all over Scotland, there's an unmistakable Fife accent to proceedings.
That aside, the Kingdom of Fife's distilleries will continue doing their own thing, carving out their own individual and collective niche in the larger Scotch whisky universe. "I don't think we want a unifying theme to our whisky-making – we are all independent, and independent of mind," says Ian Palmer. "The key is provenance: a sense of place, an identity. Something that is very important today when so much is bland, homogenised, just a label."
Front Page Image: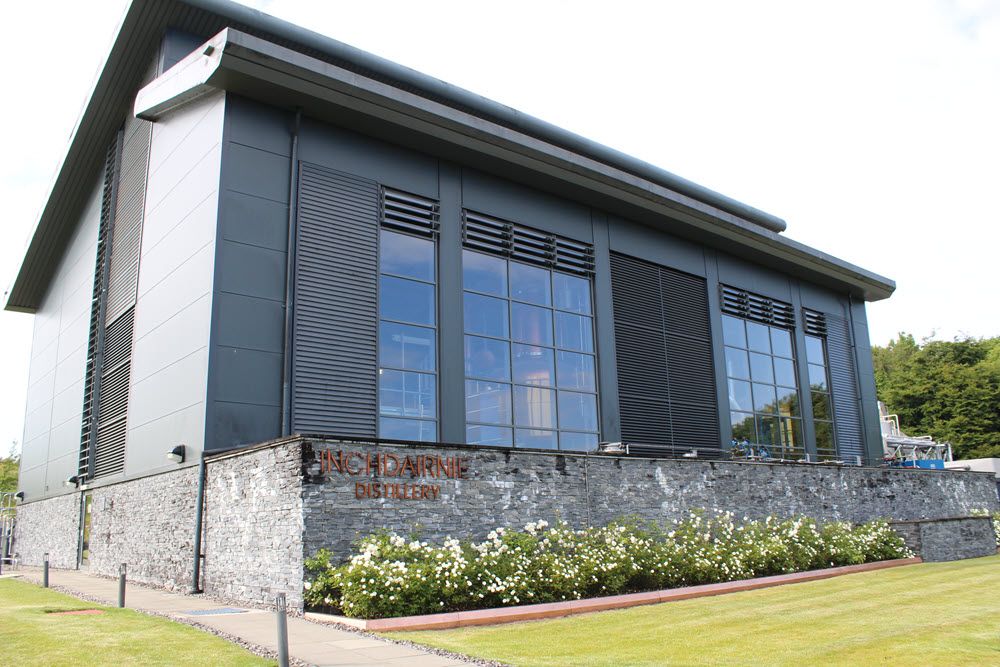 Richard Woodard has been writing about spirits and wine for 20 years, editing and contributing to a number of magazines and websites, including Decanter, The Spirits Business, just-drinks.com and Club Oenologique. He was also one of the founding editors of Scotchwhisky.com.