Friday 27/10/2023 09:00 Tom Bruce-Gardyne
Islay - A Passion for Whisky
Islay malts have been a huge success story as Ian Wisniewski chronicles in his new book, but some fear the island might sink beneath the weight of its stills, reports Tom Bruce-Gardyne
For the 'other' Michael Jackson, as the late whisky writer referred to himself, Islay was 'the whiskiest island' with eight distilleries by the time of his death in 2007 – the latest being the independent farm distillery of Kilchoman which fired into life two years earlier.
It already felt like a lot, but that was nothing compared to today. The news, earlier this month, that Pernod Ricard is to build a distillery on the shores of Loch Indaal brings the total to 14!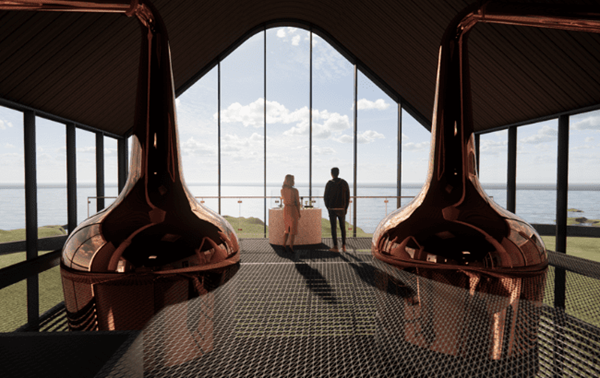 The announcement was too late for Ian Wisniewski's new book on the island – 'A Passion for Whisky' that came out on October 17th. "It was a very nice surprise – I think it's great to have another distillery on the island," says Ian who believes its enduring appeal "is partly that Islay has a natural romance being an island with a long history of producing malt whisky."
I suggest it's also because of having the strongest identity among the whisky regions, an identity wholly infused in peat smoke. "Yes, that's very much at the forefront, and it sends a very clear, direct message of what to expect," he says.
For those starting out on their whisky journey and looking for a signpost, words like 'Highland' and 'Lowland' are pretty hopeless by comparison.
As Ian writes in his book, the idea that Islay is some slowly acquired taste for whisky drinkers has been flipped on its head "as more people bypassed blends and fruity malts, and went straight to peated malts. And why not? No one needs to start with poached fish before moving on to sautéed and then the barbecued version. It's all about the flavours we enjoy."
But will we tire of smoky whiskies, like we grew bored of those heavily-oaked chardonnays that flooded out of Australia in the 1990s? "It's always possible that tastes will change," says Ian. "And also, the focus might change. With more distilleries planned for Campbeltown, potentially Campbeltown will become a new area of excitement and interest."
'A Passion for Whisky' delves deep into the myriad factors that make the island's whiskies unique and yet all different from each other. "It's a great positive surprise that on Islay you can find unpeated, lightly, medium and maximum-peated whiskies," he says. "There's a huge range." Indeed, while there are bottles of Ardbeg and Laphroaig that could set off a smoke alarm when opened, there are many other Islay whiskies that are far more subtle.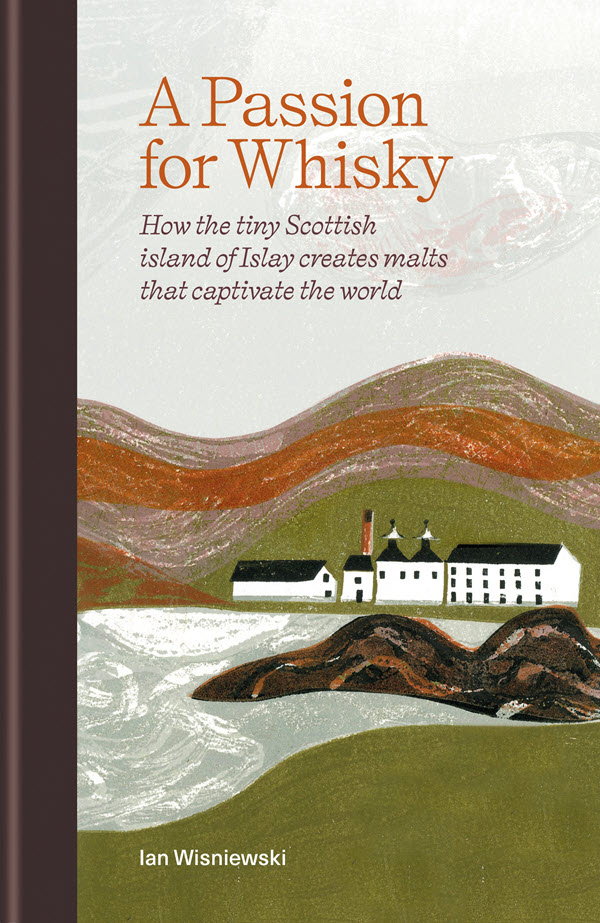 Ian is clearly a big fan of 'maritime' malts that have soaked up the salty sea-air, and while salt itself has never been detected in a whisky, he says: "I don't think we should only accept things that have been scientifically proven - science can't confirm everything. I'm a romantic, so I want to believe the sea has an influence, but I'm also quite a practical person. If you're in a coastal warehouse and can pick up those maritime notes breathing in the air, why shouldn't that influence the whisky?" And he is right that oak casks are porous and breath in and exhale, to some extent like we do.
On Islay, most distillers mature their spirit on the mainland, which is clearly cost effective and of minimal impact to the whisky, or so they claim. Others prefer to keep it on the island like Bruichladdich whose head distiller, Adam Hannett feels it gives his whiskies that "little bit of flavour that's the character of Islay."
The same is true of using local barley. "For us, I think a lot of it's probably philosophical", says Adam. "If the barley comes in, we mash it, we distil it and we send it out, it doesn't have a lot of connection to the place. So, for us it's quite important, just for authenticity."
Then again, if every drop distilled was aged in situ the island would be cluttered with warehouses, and as Nick Morgan once told me when he was Diageo's head of whisky outreach: "The physical footprint required would leave an indelible scar on the landscape, which even the most artfully planted trees couldn't conceal."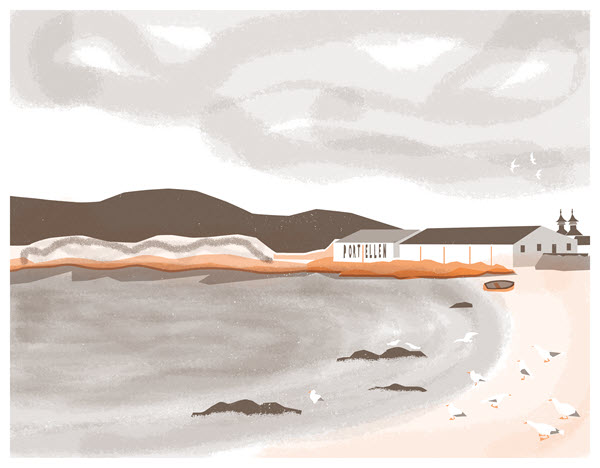 This brings us to infrastructure and whether this beautiful Hebridean island can cope. Islanders, squeezed off the ferries by whisky tankers, condemned to pot-holed roads and utterly unable to find housing for their grown-up children might baulk at Pernod Ricard's announcement. Like Brenda from Bristol on Teresa May's snap election in 2017, they could be forgiven if they cried: 'You're joking – not another one!"
Cal-Mac, the notoriously unreliable, state-owned ferry company, is the talk of island life. The distillers have almost certainly discussed whether to join forces and set up their own freight service, but as one islander told me: "The multinationals are not stupid – if it was cheaper, they'd have their own boat by now. They know that a subsidised ferry not going well is still better than paying for an actual boat."
Then again, if you tot up all the Islay whisky sold in the UK and times it by the £8.86 of duty on every bottle plus the VAT, the industry probably feels it contributes enough. Some of that could surely pay for decent ferries, good roads and housing. The money goes to 'Westminster', a word spat out with maximum venom by the SNP. Theoretically if it stayed in Scotland, after the 'glorious revolution' of independence, the Scottish government could become the industry's new best friend. Then again … maybe not.
Front Page Image: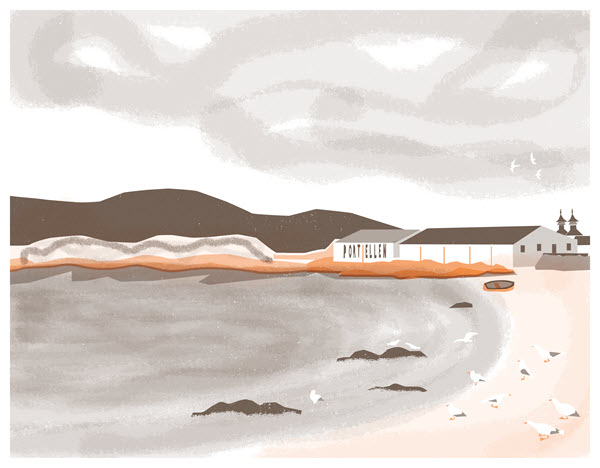 Award-winning drinks columnist and author Tom Bruce-Gardyne began his career in the wine trade, managing exports for a major Sicilian producer. Now freelance for 20 years, Tom has been a weekly columnist for The Herald and his books include The Scotch Whisky Book and most recently Scotch Whisky Treasures.
You can read more comment and analysis on the Scotch whisky industry by clicking on Whisky News.