Friday 21/1/2022 10:13 Tom Bruce-Gardyne
Go With the Grain - The Other Side of Scotch
Judging by the way it's made and talked about, grain whisky can feel like the industry's dirty secret. But that's being challenged by a new distillery in the Borders, as Tom Bruce-Gardyne reveals for WhiskyInvestDirect…
A NEW Scotch whisky distillery is in the offing. Is it on some far-flung island? you ask – yet another on Islay, perhaps? Or, maybe it's some cool, inner-city distillery full of urban grit?
Whatever the answer, you would assume we are talking single malts – this being the classic route into today's Scotch industry for a newcomer. All you need are a pair of pot stills, a compelling back story, boundless faith, endless patience and a fair few million quid.
Trevor Jackson, the brains behind St Boswells distillery in the Borders which received planning permission in November, has most of the above. But there will be no pot stills, for this is to be that rare beast – a grain distillery, the first to be built in a decade and the only one of its kind to be a standalone, independent enterprise.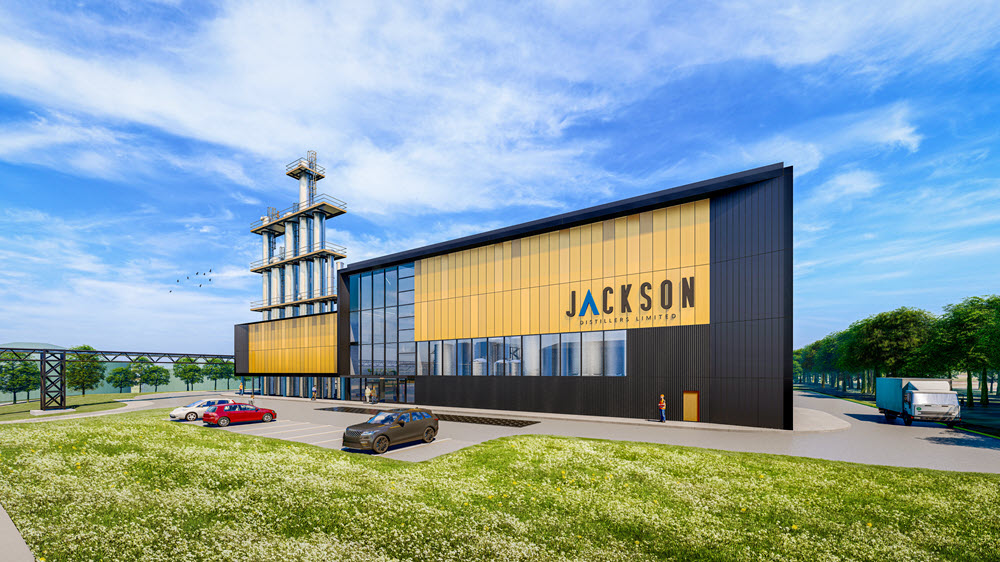 The seven others include Diageo's Cameronbridge, William Grant's Girvan and Whyte & Mackay's Invergordon grain distillery. All are rooted in what Americans might call 'Big Whisky'. These are large industrial plants with towering column stills, plenty of exposed pipework and a passing resemblance to an oil refinery.
If the quaint pagoda roof and shiny pot still represent the face of the Scotch whisky industry, grain distilleries are its ugly backside.
"The issue I have with grain distilling is that it's not had a particularly good press," says industry veteran, Ian Palmer of Inchdairnie malt distillery in Fife. "In fact, it's had no press at all, and I think it needs to come out from under the shadows." Having spent many years at Invergordon, he moved to La Martiniquaise where he helped oversee its Starlaw grain distillery in 2010, before setting up Inchdairnie four years later.
The amount of wheat grown in the Borders inspired Jackson, who says: "We're not really singing its praises in terms of the whisky created from it." He is hoping to have direct contracts with farmers once the distillery is built, "so there'd be full traceability from the field right through to the cask," he explains. "When you look at how commoditised grain whisky has become, this would allow a better story to be told about it."
Grain whiskies were once dismissed as bulk to pad out blended Scotch, but that's been discredited.
As Johnnie Walker's former master blender, Dr Jim Beveridge OBE, put it, "The idea that they're just a canvass on which the blender paints with malts, is one that irritates the hell out of me." Not that the industry seems overly concerned about sourcing the grain, be it maize or wheat, from Scotland or abroad.
But consumer attitudes are changing. "There is some kind of distrust with anonymous supply chains," says Palmer.
There is also the carbon footprint involved in shipping grain from the Ukraine, for example. According to Google, the Black Sea port of Odessa is 3,434 nautical miles from Felixstowe. With 'oh-so-sustainable' distillers trumpeting their commitment to 'net zero' it would be better to source locally, you'd imagine.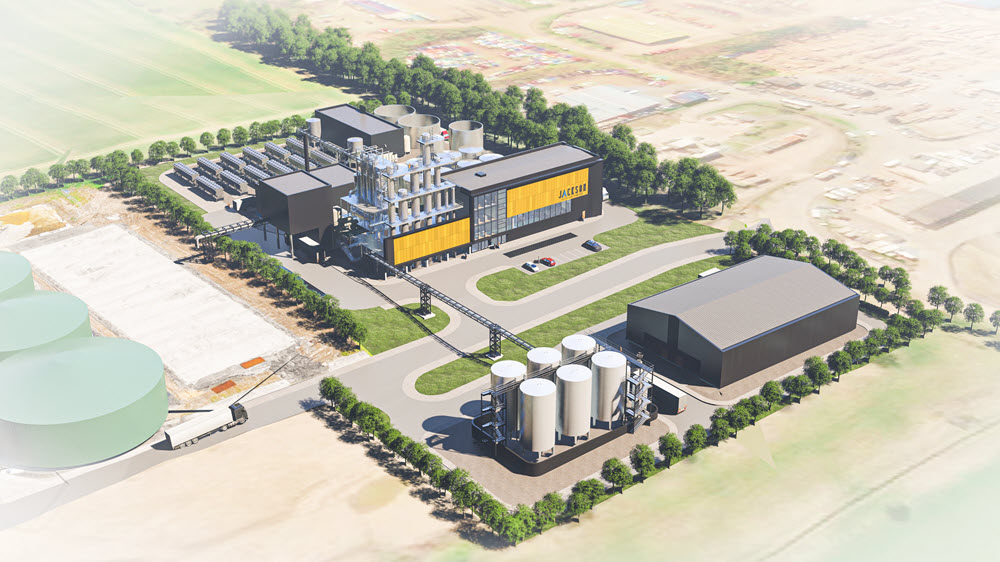 St Boswells with its anaerobic digester supplying power and its zero-waste landfill, will be particularly green. It hopes to be up and running in 2024 with a production capacity of 20 million litres of pure alcohol, equivalent to about 10% of the wheat grown in the Borders.
Asked if Scottish farmers could supply all the industry's needs, Jackson reckons: "it would be tight, but not impossible." It would clearly depend on what distillers were prepared to pay.
Undoubtedly the best way to add value and a sense of provenance to grain whisky is to bottle it as such. Invergordon tried in 1990 with a well-regarded, 10 year-old single grain, but it was ahead of its time with everyone distracted by the new vice of single malts.
It also never received the long-term commitment required. If relaunched tomorrow, "I think it could work," says Palmer. "I think the consumer is much more knowledgeable and more willing to give something a try."
Right now, the only volume brand of grain whisky is the David Beckham-Diageo tie-in, known as Haig Club, and one suspects most of its consumers are not too fussed about its ingredients or where they come from.
A single grain based on provenance and well-matured in the right casks would be different. William Grant's has dabbled in this space via the Girvan distillery, but there is certainly room for others.
The St Boswells distillery will be a new source of supply for whisky-makers and those producing gin who are into provenance and traceability. But it could produce a single grain as well "because we want to showcase what we're producing, and its potential, and how proud we are," says Trevor Jackson. Unlike the ill-fated Invergordon in 1990, the timing looks a lot more promising now.
Front Page Image: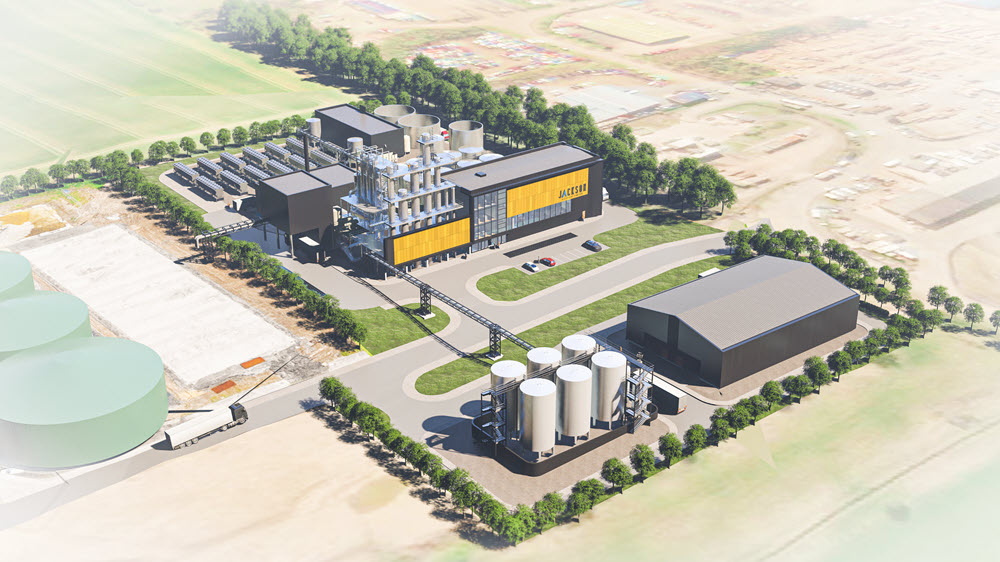 Award-winning drinks columnist and author Tom Bruce-Gardyne began his career in the wine trade, managing exports for a major Sicilian producer. Now freelance for 20 years, Tom has been a weekly columnist for The Herald and his books include The Scotch Whisky Book and most recently Scotch Whisky Treasures.
You can read more comment and analysis on the Scotch whisky industry by clicking on Whisky News.