Friday 6/11/2020 09:01 Ian Wisniewski
How New Whisky Launches are Beating Lockdown
Bringing a new Scotch to market can take 18 months, so 2020's whisky launches are finding ways to work around lockdown rather than throwing all that work away, reports Ian Wisniewski for WhiskyInvestDirect...
LOCKDOWN 1 forced the launch of numerous new releases to be rescheduled and re-routed, and now Lockdown 2 in England, with similar restrictions in Scotland and Wales, will inevitably do the same.
But adapting the original plan needn't mean compromise, just a different route to the desired result.
River Rock for example was all set to launch in April through selected bars in Edinburgh, but Lockdown 1 closed these bars. An updated plan epitomised the motto "think global, act local" – in this case, very local.

"We shared prototype bottles and the whisky with a few local companies in the Fife area that we have a friendly arrangement with, including Common Coffee, speciality roasters," says Mark Geary, co-founder, River Rock.
"This gave us access to thousands of their followers very quickly, and we could see orders coming in from their social media links. Within 2 hours of launching, we had more orders than bottles available, selling direct from our website."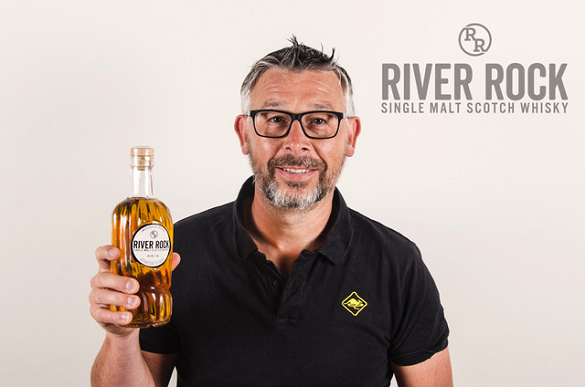 Meanwhile, "think digital, act global" drove the recent relaunch of Glenturret. "During lockdown people have become ever more active and confident across social media as a means of educating and communicating," says Matthew Turner, global brand manager.
"Our new range was launched shortly after the country emerged from lockdown. By embracing technology, being courageous, creative and flexible we delivered a highly successful international launch to trade, press and key accounts."
It's a long way from the traditional launch strategy of bombarding consumers with press and TV ads, billboards, point-of-sale and so on. But in or out of lockdown this approach was becoming historic rather than traditional anyway.
"It's much more about investing in time and relationships rather than spending a huge budget," says Billy Walker, master distiller, GlenAllachie. "Our route to market is the private independent sector which caters for curious consumers who are looking for something new."
Scotch whisky tourism had started playing a big role in that. But even before Covid crushed that trend, anyone on the look-out for something new had usually begun by heading to the same source: social media.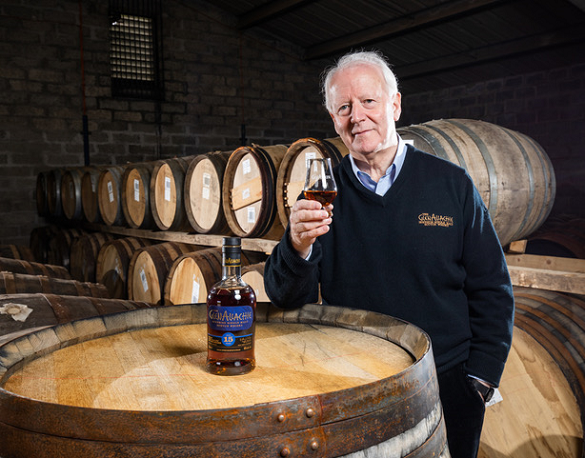 "Even big brands now, who are often more risk averse, are embracing different ways of getting their message and brand in front of their target audience with social media and brand experience leading the way," adds Matthew Turner at Glenturret.
A great advantage is that on-line experiences can be served up a la carte rather than an all-you-can-eat buffet.
"Digital allows so much more scope to customise in terms of channel or audience," says Steve Richards, head of brand, Gordon & MacPhail Whiskies.
"One campaign may have multiple creative executions so we can dial up the messaging we know will have the most resonance. For instance, if we're targeting the creative community, we'll explore how and why the packaging was developed, while a more discerning whisky audience will be more interested in the cask, the maturation process and the ABV."
Integrating your public relations drive into the communications mix also pays dividends. "We would often plan the PR campaign around a launch anywhere up to 8 months ahead of the launch itself," says Emily Harris, director, May Fox Communications (whose clients include Glenmorangie, Ardbeg and Glencairn Crystal).
"This will involve a series of planning sessions with the teams involved: marketing, sales and event logistics. A 360 degree programme that encompasses all of the marketing mix done well is the holy grail of the perfect launch."
The rate of new releases has accelerated enormously, and with so many bottles calling out 'look at me', it's vital that each has something significant to say.
"The first question I ask myself and often others is 'What's the story?'" says Matthew Turner at Glenturret. "It's critically important to build a compelling story which can be brought to life across every element."
The production regime is of course a primary attraction for numerous whisky fans. "Every release from The Last Drop comes with its own story: its provenance, its maturation, its discovery, and how we were involved in that story," says Rebecca Jago, Managing Director, The Last Drop.
Whatever the narrative, what matters is that consumers engage with it, and the subjects considered 'relevant' go beyond production.
"Our philosophy of sustainability is very important to us," says Mark Geary at River Rock. "Our bottles are made from the glass that usually goes unused when a manufacturer changes from green to clear glass, as no one wants the irregularities of colour. We wanted to save it from going to waste, we work with one company, producing bottles during this change-over, which means some of our bottles will be dark green and some will be clear."
The options of where, when and how whiskies are launched continue to evolve, partly due to advancing technology, and also (ironically) Covid challenges. What format launches will take post-lockdown remains to be seen, though they will inevitably be informed by the knowledge and experience of launching during this strangest of times.
Ian Wisniewski is a freelance writer and leading authority on spirits, with a focus on Scotch whisky. Over the course of his two decades covering the industry he has published seven books, including the Classic Whisky Handbook, and has contributed to publications such as Whisky Magazine, The Times, The Malt Whisky Yearbook and Scotchwhisky.com.
You can read more comment and analysis on the Scotch whisky industry by clicking on Whisky News.