Friday 7/10/2022 09:00 Richard Woodard
Up in Smoke
'Peat reek' is the key to smoky, hugely popular single malts such as Laphroaig and Ardbeg – but is the extraction of peat compatible with modern concerns for the environment and sustainability? Richard Woodard investigates for WhiskyInvestDirect…
WHEN United Distillers decided to add Lagavulin to the Classic Malts range in the late 1980s, some executives had their doubts. The famously smoky Islay dram, they felt, would be a little too pungent for most drinkers, who might prefer something altogether softer.
How wrong they were. Today, Lagavulin is cult favourite the world over precisely because of peat, and its stocks are carefully managed. Smoke – whether it's the high-octane version present in Lagavulin, Laphroaig or Ardbeg, or the subtler form employed by Talisker and Highland Park – is big business.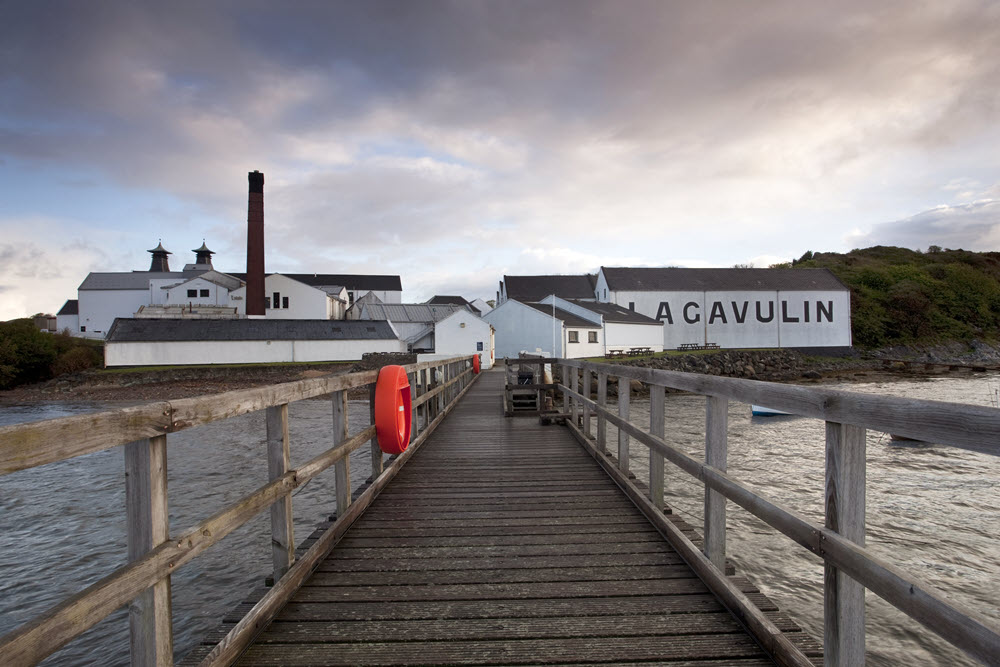 Big business, but is it ethical business? As the Scotch whisky industry edges towards a more sustainable future – encompassing everything from water use to packaging – is the extraction of peat, and its use in infusing malted barley with those smoky aromas, compatible with that vision?
Many wildlife and conservation bodies say no – and peat is back on the agenda after the UK Government announced in August that all sales of peat to amateur gardeners in England will be banned by 2024. Garden centres today – whisky shops tomorrow?
Peat is environmentally sensitive because it acts as a massive carbon store – locking away more than 580m tonnes of the stuff, according to the UK Government – and extracting it releases all that stored carbon in the form of carbon dioxide, fuelling climate change.
Furthermore, peatlands provide a habitat for wildlife, including rare species such as the swallowtail butterfly, hen harrier and short-eared owl, and they help to prevent flooding and to filter water.
The bad news is that the UK's peatlands are in a pretty poor way. Thanks to a combination of drainage for farming, overgrazing, burning and extraction, the Government estimates that only 13% of the nation's peatlands are in a near-natural state.
The plan is to restore 35,000 hectares of the UK's peatlands by 2025 – but this is problematic, given that peat is made up of vegetation that has decayed over thousands of years. In other words, there's no quick fix.
So how can Scotch justify the continued extraction of peat? After all, some distillers have already made a conscious choice to move away from it. "We don't use peated malt," says Annabel Thomas, founder and CEO of remote West Highland distillery Nc'nean. "Partly because we don't believe it's the right thing to do, environmentally, and partly because we aren't aiming for a peated style."
Thomas would love to see Scotch stop using peat, but acknowledges that, given its crucial role in the creation of many whiskies, this is unrealistic. She advocates limiting its use and restoring peatlands – but suspects that other solutions will be needed in time.
What does the broader industry have to say? Ruth Piggin, industry sustainability director at the Scotch Whisky Association (SWA), first outlines the context: in recent years, she says, Scotch whisky has accounted for only 1% of total peat extraction in the UK (compared to the 70% accounted for by bagged growing media).
"Peat is no longer used to dry the malt, and instead a 'peat reek' is created at the end of the malting process to impart the distinctive peat flavours onto the barley," Piggin adds. "This means limited volumes of peat are needed to achieve the same impacts as in the past."
"Banning peat for use in Scotch whisky is not the answer and would only serve to end the production of many world-famous brands which help to support many thousands of jobs across Scotland."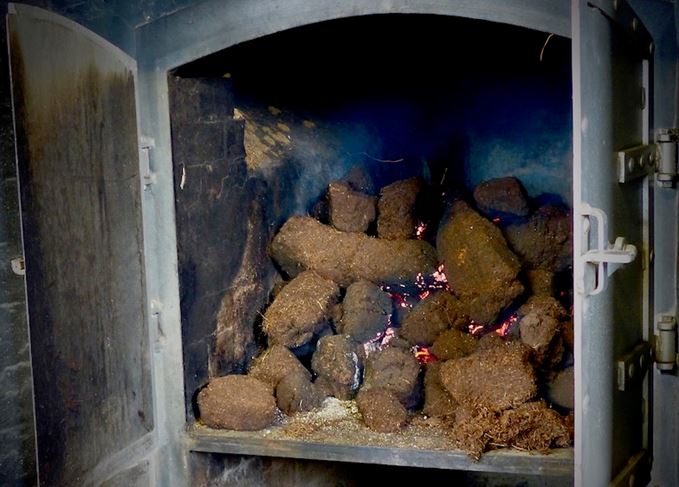 Instead, the SWA is currently reviewing the Scotch Whisky Industry's Environmental Strategy, and is looking at developing proposals for a Peat Action Plan. This would aim to encourage best practice in peat harvesting, use, preservation and restoration.
While restoration is a long-term process, it can also bring short-term benefits, Piggin claims. "Restoration can bring significant benefits for biodiversity, water quality and water management – for example, flood protection – in a short time if managed correctly," she says.
"Restoration also prevents further degradation, preventing further losses to habitats and carbon stores. With much of peatland in Scotland and the UK degraded, restoration is an important area of focus and one which we take seriously as part of our wider environmental responsibility."
Will such efforts be enough to stave off a ban? The Scottish Wildlife Trust – with which the SWA has partnered in sustainability efforts – wants to see a swift ban on all commercial extraction and sale of peat for horticulture in Scotland.
But, unlike some trusts south of the border, its stance isn't absolute. In comments submitted during the consultation on Scotland's National Planning Framework 4, it says: "If there is to be an exemption for an 'industry of national importance' for peat extraction, the rationale must be clearly and convincingly laid out."
Given that Scotch whisky exports were worth £4.5bn last year, and given that peat plays a key role not only in cult single malts, but also in best-selling blends such as Johnnie Walker Black Label, Scotch's status as an "industry of national importance" would appear to be secure – at least for the moment.
With the whisky world showing no sign of ending its love affair with peat-derived smoke, fans of Lagavulin, Laphroaig and Ardbeg will certainly hope that is the case – and remains so in the future.
Front Page Image: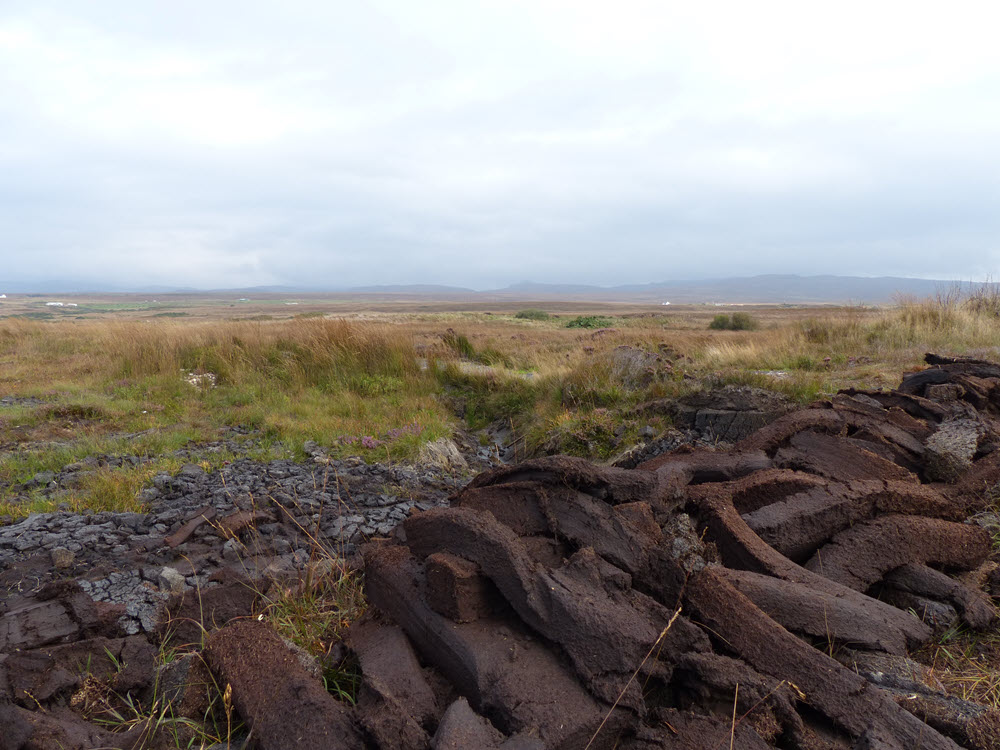 Richard Woodard has been writing about spirits and wine for 20 years, editing and contributing to a number of magazines and websites, including Decanter, The Spirits Business, just-drinks.com and Club Oenologique. He was also one of the founding editors of Scotchwhisky.com.