Friday 26/5/2023 09:00 Tom Bruce-Gardyne
Moonshine on Leith
After a decade in the making, Scotland's latest and most dramatic-looking distillery is about to open. Futuristic in design, and yet with a nod to Leith's historic role in shipping whisky around the world, Port of Leith promises to be quite something as Tom Bruce-Gardyne reports…
Ten years ago, Ian Stirling and his childhood friend and business partner, Paddy Fletcher, took their newfound love of whisky to a whole new level. They bought a tiny pot still from Portugal and fired it up in their back garden in London.
Is that strictly legal? "I think it's a grey area," Ian replies. "You're absolutely not allowed to sell the whisky, and I'm sure no-one would have wanted to buy it."
Today, the pair have a far more serious pair of stills to play with, recently installed though yet to be connected at their Port of Leith distillery in Edinburgh. The UK's first vertical distillery is perched on the waterfront with floor to ceiling views out to sea.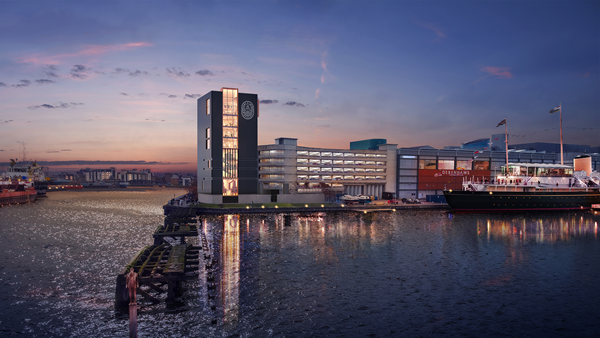 The views from the stillroom are spectacular, but they only improve as you climb upwards past washbacks, the mash tun and the malt mill until you reach the eighth-floor bar. The distillery's up-ended design was simply in order to squeeze into the cramped space beside Ocean Terminal that is a stone's throw from the Royal Yacht Britannia.
Ian's former life was in the wine trade while his co-founder was in tech start-ups. "Paddy and I were two people who came as complete outsiders," he says. "Initially, whisky distilleries seemed like quite a closed shop dominated by these big businesses. In fact, our experience was completely to the contrary – it was amazing how willing and keen people were to come and tell you their opinion and share their experience."
His former career gave him an interesting perspective on Scotch. "I remember as someone working in wine and coming to whisky tastings, I was always struck by the contrast in language," he says.
"Whisky distillers were so proud of using words like 'efficiency', while anyone in the wine trade who did that would be laughed out of the room." And it's true, there is something deliberately inefficient about a winemaker pursuing quality through low yields in the vineyard, which is very different from a whisky industry bent on maximising yields of alcohol from grain.
Wine is still an integral part of the Port of Leith story. "Our very first product was a sherry from the producer whose casks we're going to use," says Ian, and this was soon followed by a Port of Leith port. Since 2018 there has also been Lind & Lime gin which has its own distillery down the road. Ian sees it as a completely separate venture, but while there's no connection in branding, the gin has taught the pair much about running a visitor attraction which will be central to the new whisky distillery. It also gives them a global distribution network with Lind & Lime now in 25 overseas markets.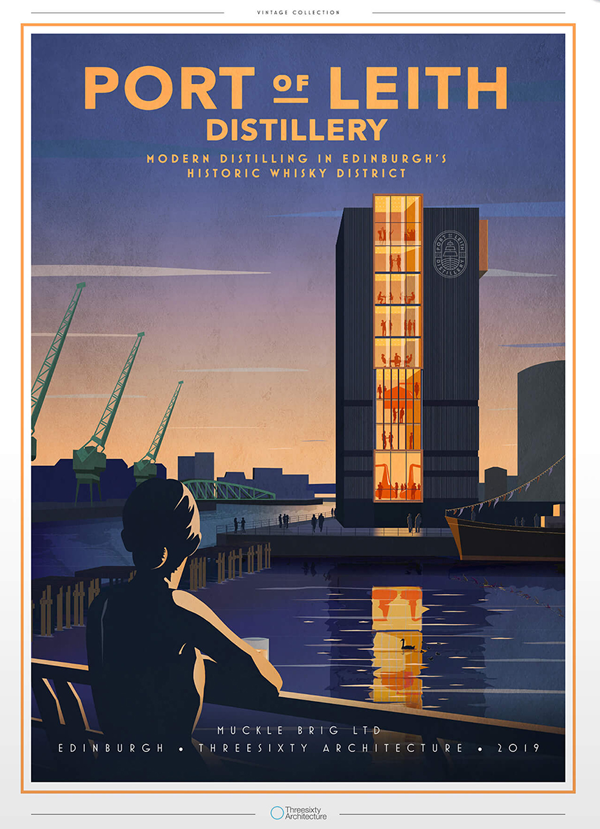 Initially "when we sat looking at the whisky world, we'd get so excited by everything that wasn't happening in Scotland," he says. "There were so many new distilleries in America, and there are now more in New York State than in the whole of Scotland. When we started out, there's no doubt we went 'Oh the rules! Just look at America where they can do whatever they want'."
Now he feels different. "I think it's immensely valuable the way we do regulate ourselves," he says.
Besides which there was plenty of untapped potential for real innovation in whisky-making without breaking the rules. The industry often appears to have its head stuck in a barrel, pumping out endless new finishes, while ignoring the process prior to maturation. At Port of Leith, working with the brewing and distilling arm of Heriot Watt university, they have been exploring ways to create all sorts of interesting flavours using different strains of yeast.
At first the pair assumed the industry must have explored all this, but the truth is the owners of established malt brands are so wedded to consistency they cannot afford to mess with their newmake spirit.
Newcomers have no such constraints as Ian Palmer, a veteran of Invergordon and now MD of the InchDairnie distillery in Fife, told them. "No, you're onto something. You should pursue this," he said about yeast, and for Ian "that was hugely empowering, and gave us the confidence to proceed."
Now, with a deeper understanding of the whisky industry, he says: "I think with big companies, new product development (npd) is not what they're good at. They're incredibly good at marketing and consumer awareness and building the category, but npd is what start-ups are for, and I think to some extent the bigger companies have come to that conclusion themselves." A case in point may well be Diageo with its brand incubator offshoot – Distill Ventures.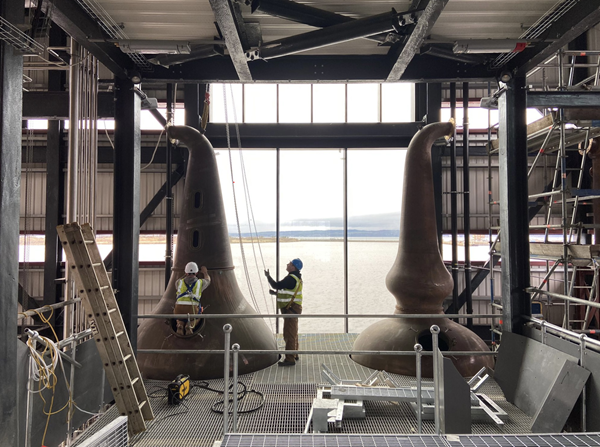 Returning to the Scotch whisky regulations, "they do make it very difficult to start a new business in this industry," he says. "The barrier to entry is massive, and with every new distillery it's probably got that little bit harder. Raising investment for this company has been enormously challenging." The pair secured seed funding in 2017 armed with a pdf and a lease on a site, but to raise serious funds they needed to own the site which of course required serious funds. It was a classic Catch-22 which took two years to resolve.
Ian concedes that a remote, rural distillery might have been cheaper and easier, but says: "If I was going to do that, I would want a lot more money in my bank account for marketing further down the line. The intriguing thing is we already seem to have a brand and we haven't started producing yet. In the slow, glacial experience of trying to build a whisky distillery we've picked up quite a lot of friends and followers along the way." Port of Leith will fire up its stills later this summer and will then fling open its doors to the public. I for one cannot wait.
Front Page Image: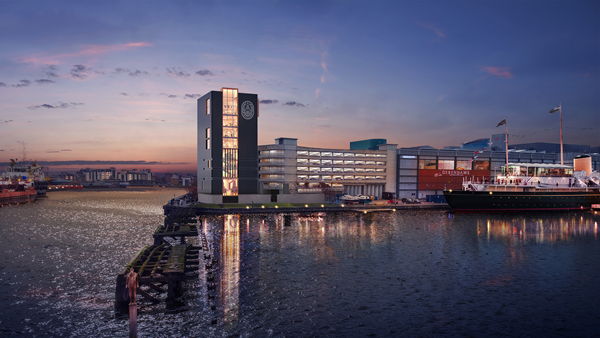 Award-winning drinks columnist and author Tom Bruce-Gardyne began his career in the wine trade, managing exports for a major Sicilian producer. Now freelance for 20 years, Tom has been a weekly columnist for The Herald and his books include The Scotch Whisky Book and most recently Scotch Whisky Treasures.
You can read more comment and analysis on the Scotch whisky industry by clicking on Whisky News.