Friday 16/9/2022 09:00 Tom Bruce-Gardyne
Yet More Scotch
Building a new Scotch whisky distillery from scratch is not for the feint-hearted, especially in these uncertain times, but there are still brave souls out there willing to give it a try, reports Tom Bruce-Gardyne…
"THE seed was first planted in 2012," says Ian Stirling of his dream to build the Port of Leith distillery. "It's been a long old journey."
A decade ago, energy prices were relatively constrained, UK inflation hovered at just above 3%, God was in his heaven and the Queen was on her throne. Today, almost everything has changed.
Around thirty new standalone whisky distilleries have sprung up in Scotland since the Millenium, and each has faced the same journey from conception, to funding, to planning, to more funding and eventual construction.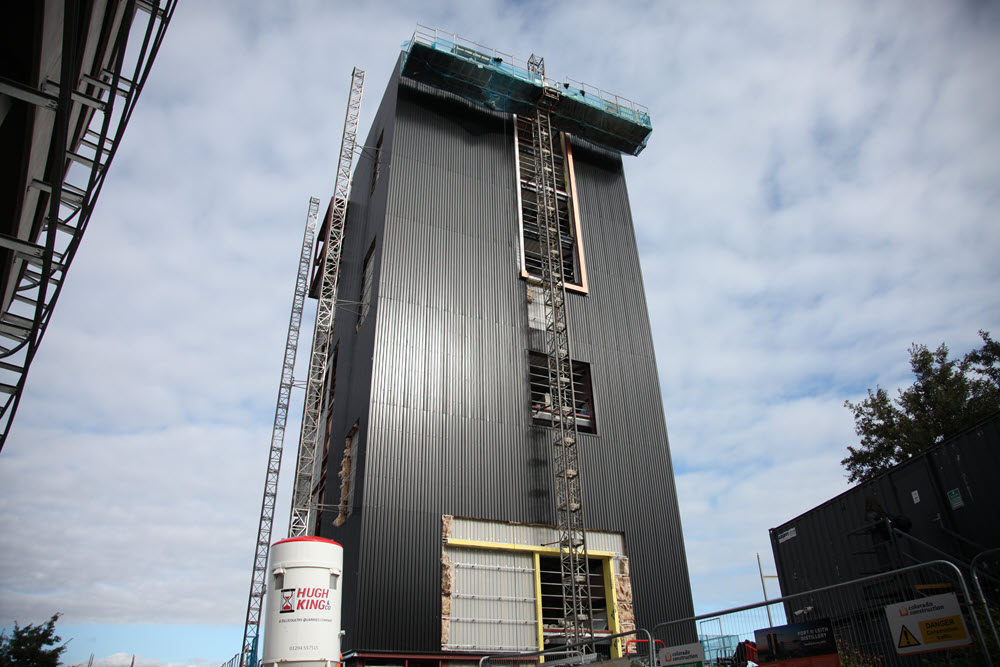 Port of Leith, with its striking, vertical design, is right in the midst of this last stage, and hopes to open in Q1 next year.
"We were fortunate to lock in a lot of our pricing before inflation became a significant issue," says Ian. "The end is in sight, and amazingly we're still being approached by investors keen to get involved. There's still clearly an appetite out there for people who want to have a piece of the whisky industry."
Of course, building the distillery and firing up the stills is just the start. In every case cash will be gobbled up for at least three years before any bottle can be sold as Scotch whisky.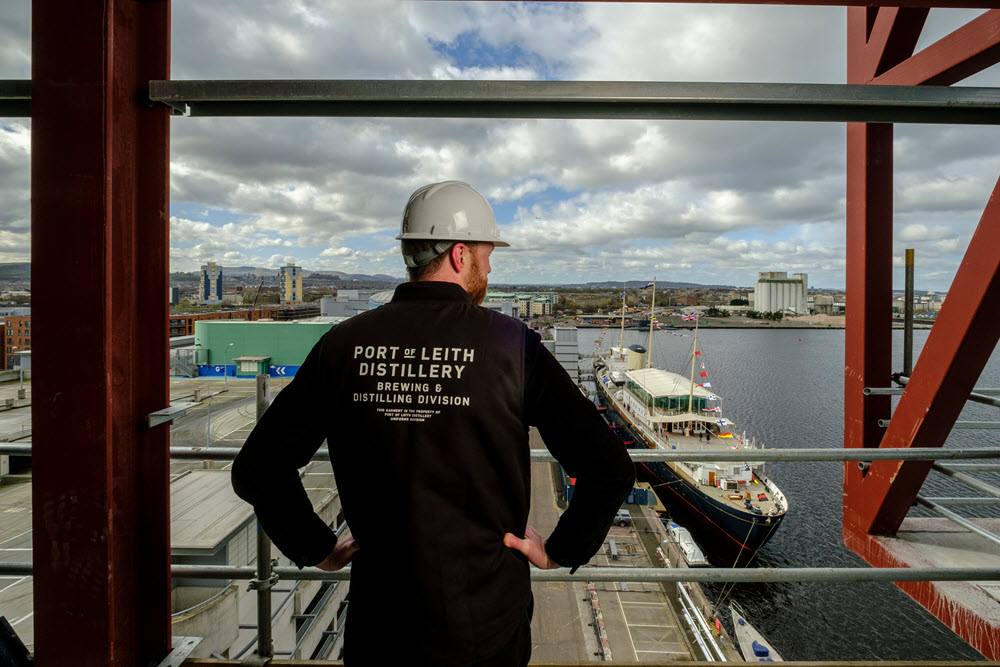 The selling is the hard part, and as Richard Paterson, veteran master blender at Whyte & Mackay and now at the planned Wolfcraig distillery, says: "it's not even getting it onto the shelf or backbar, it's about getting it into the consumer's mouth."
"The demand for Scotch around the world is still huge," he continues. "Yes, there are the moaners and groaners saying we've got too many distilleries, but we feel that's not the case. People want crafted products, and we feel that's what we can deliver with Wolfcraig." With luck the distillery will secure planning permission on its second attempt on October 18th.
"There's a great deal of interest in a new distillery's first release, and there is huge demand," says Alastair Day, of R&B Distillers. "But it's that old adage it's not the first bottle you sell, it's the second that counts."
On securing planning permission for the Raasay distillery off Skye in 2016, he remembers thinking "we were a year behind the curve in terms of opening a new distillery, but I was wrong about that, and it [the 21st century distillery boom] hasn't really slowed down since."
R&B has now committed to building the Machrihanish in Campbeltown, which Alasdair hopes will be distilling in 2025. Is it easier the second time? "It's still daunting because of all the hurdles you've got to go through," he replies, adding: "You can feel the inflationary pressures – just the cost of barley is scary. There's talk that it might actually be double next year."
That's an issue that won't be troubling John Stirling and his brothers at Arbikie in Angus, where all the barley is grown on the family farm. Arbikie started production in 2015, but it might be a decade before a first single malt is deemed ready for release, though there have been bottlings of a highly-rated Highland Rye.
"It's not easy – you've got major barriers and obstacles in your way," says John, about building a distillery from scratch. "The hardest aspect when we started, and the one we underestimated the most, was route to market."
Nearly all these new distilleries are fairly small scale, ranging from Raasay, currently on 200,000 litres of alcohol (LPA) a year, to Wolfcraig, which "will have a 750,000 LPA capacity," says Richard Paterson. This is dwarfed by what the big distillers have been doing.
In May, Pernod Ricard announced it would be boosting its malt whisky production by 14 million LPA in a £88m investment in Aberlour and Miltonduff on Speyside. So, if the industry is heading for another whisky loch, we know who to blame. Although, to be honest, it might well be a whisky drought if those Indian tariffs do fall and the Chinese thirst for Scotch continues unabated.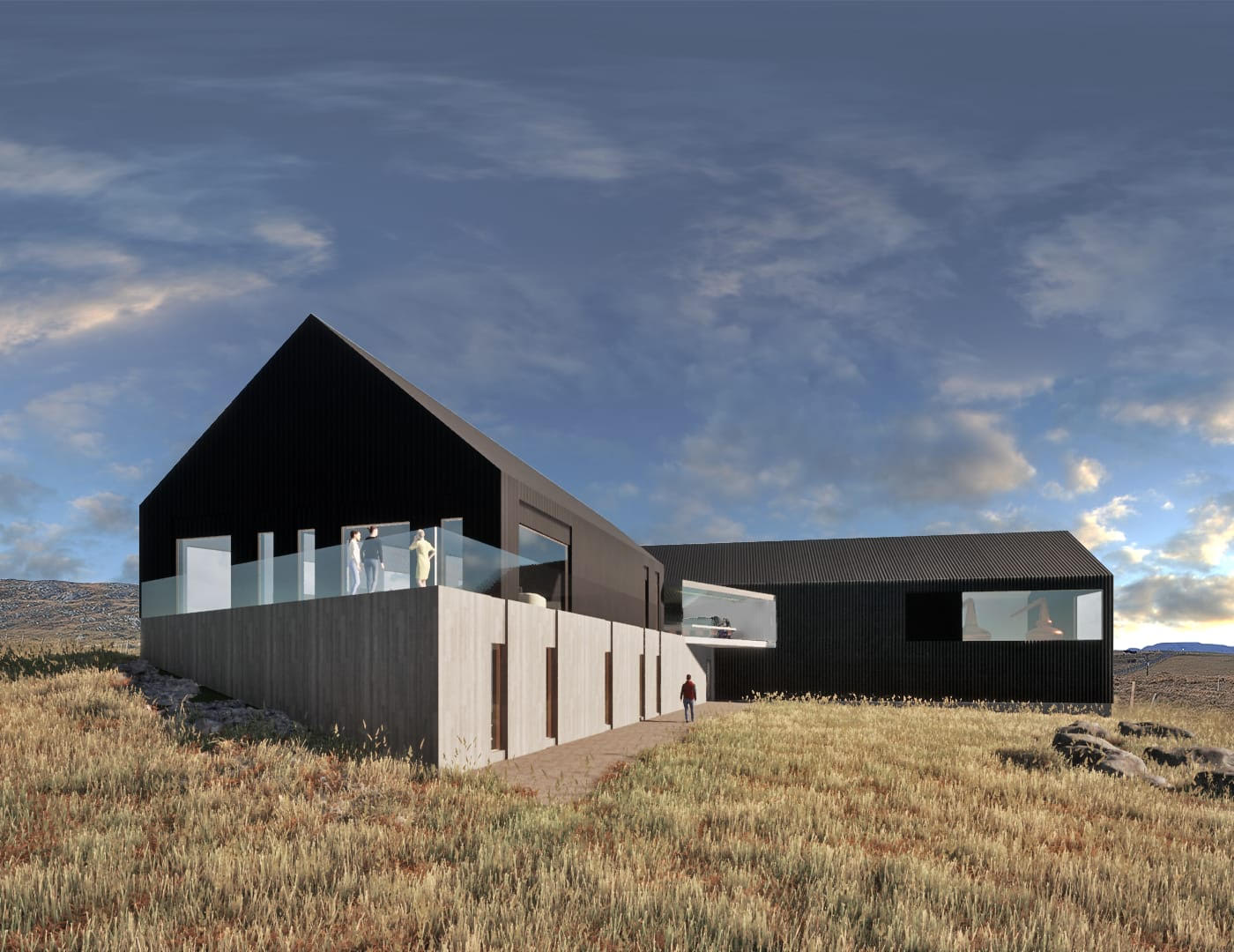 Out in the Hebrides, the Isle of Barra Distillers established itself with its Atlantic gin, and is set to begin whisky production next year once its new distillery is built. Isle of Barra's Debbie Macmillan, says: "our distillery will employ up to 30-40 members of staff," and that annual production will run to about "100,000 bottles of single malt."
Given Barra's population of 12-13,000, it is set to be the biggest employer, just like the neighbouring Isle of Harris distillery is on its island. It's a very different world to the sleek, new breed of mega-distillery favoured by the big players. Diageo's Roseisle pumps out 10m LPA with just two operators on shift.
Given the current economic climate, these new boutique distilleries face tough times. Hopefully most will survive, and not just for the jobs they've created but for the all the excitement and buzz they will inject into the category.
Front Page Image: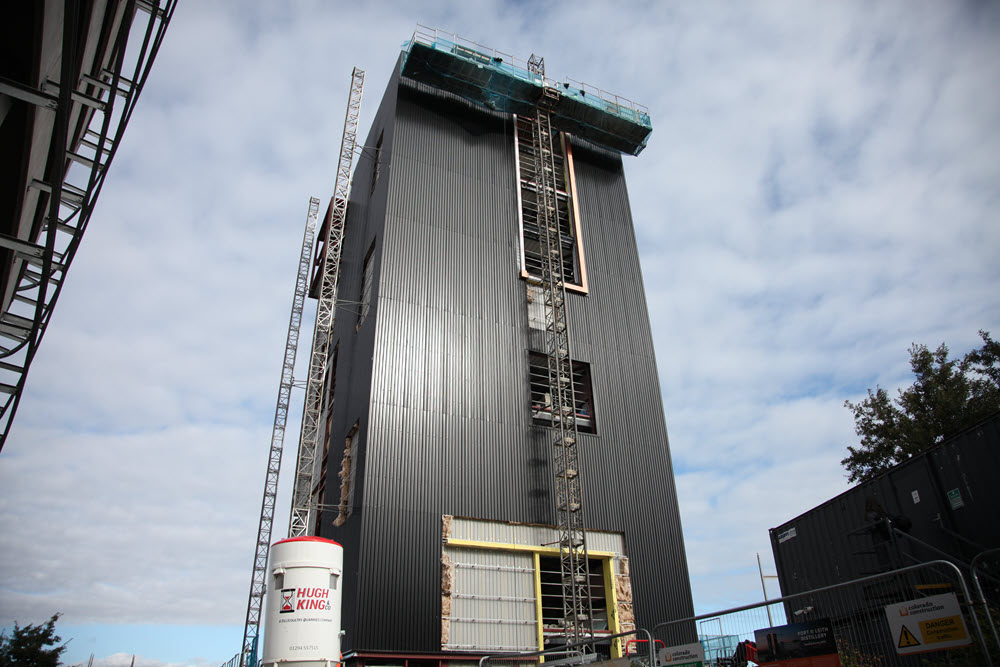 Award-winning drinks columnist and author Tom Bruce-Gardyne began his career in the wine trade, managing exports for a major Sicilian producer. Now freelance for 20 years, Tom has been a weekly columnist for The Herald and his books include The Scotch Whisky Book and most recently Scotch Whisky Treasures.
You can read more comment and analysis on the Scotch whisky industry by clicking on Whisky News.