Friday 6/1/2023 09:00 Tom Bruce-Gardyne
Scotch in 2023
Leaving domestic issues like tax and advertising to one side, it's hard not to focus on India in the year ahead for Scotch whisky. The longed-for drop in tariffs could be just a few months away, reports Tom Bruce-Gardyne for WhiskyInvestDirect…
A WEEK before Christmas, the UK Treasury performed yet another U-Turn on excise duty only this time in the right direction.
A tax hike due to come in on February 1st that would have added a hefty £1.30 or thereabouts to a bottle of Scotch whisky, has been postponed. Duty will now remain frozen until August to coincide with a new, supposedly 'simplified' system of taxing drink cooked up by Rishi Sunak when chancellor.
That system will mainly affect still wines where anything over 11.5% abv will become more expensive, while whisky drinkers will have to wait until the Spring budget on March 15th to learn whether the duty on Scotch will be linked once more to the retail price index. If the industry fails in its intense lobbying of the Treasury, we will just have to hope that inflation has fallen significantly by then.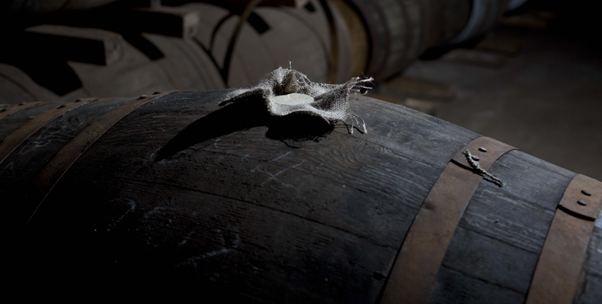 In the meantime, the Scottish government has launched a consultation on banning booze advertising which is due to conclude in March. Despite the steady fall in alcohol consumption north of the border, the campaign to save Scots from themselves must continue, it seems.
Holyrood has no power to prohibit broadcast and digital marketing, but billboards, print ads and sponsorship may well be doomed in Scotland. From what we know of other 'dark' markets, the likely effect on Scotch would be to entrench existing brands and make it even harder for new entrants to break through.
Hopefully more imminent and infinitely more exciting for the Scotch whisky industry is the prospect that India might finally lower its protectionist wall of tariffs which has kept the category's share of this - the world's biggest 'whisky' market at just 2%. The country's FTA negotiations with the UK were meant to be done and dusted in time for Diwali last October, but all that shuffling of prime ministers at No.10 caused delay.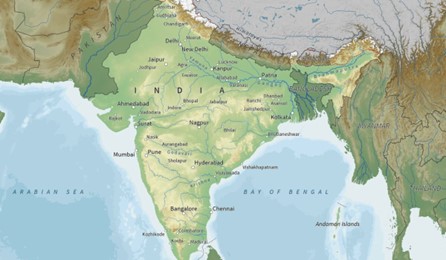 "The latest report I've heard is that talks are going to resume soon, and they may conclude by the end of March 2023," Rakshit Jagdale, MD of Amrut Distilleries in Bangalore, told me in November. If so, my guess is that import tariffs will be cut to 100% from the current 150% and then taper gradually downwards from there.
In return, Indian distillers are seeking permission to sell their Indian whiskies as 'whisky' in markets like the UK even if they have been aged for less than three years. That won't happen, but they may succeed in setting a minimum value on imported spirits like Scotch. The aim being "to prevent predatory pricing, dumping and under-invoicing," explains Vinod Geri, director general of the CIBAC trade body (Confederation of Indian Beverage Alcohol Companies).
CIBAC has also expressed its "willingness to live with greater concessions on bulk Scotch" which is not surprising given how much is dribbled into bottles of Indian whisky one spoonful at a time.
As of 2021, India was the second biggest Scotch market by volume, though 80% was in bulk, some for locally-bottled brands like Teacher's and the rest for Indian whiskies like McDowells. But that whole dynamic might be flipped on its head if tariffs fall. Faced with surging demand, Scotch distillers are bound to favour their own brands over supplying anonymous bulk.
A lot depends on how the individual States react, for they each regulate and tax alcohol and rely on it for much of their income. Then there is the question of whether the category will lose its allure if prices tumble, something that happened in Japan when tariffs were slashed in the 1980s. Everyone I have spoken to however, assures me there is no comparison and that whatever happens in India, Scotch will remain a niche. Yet if it attains a 6% market share – a figure mentioned by Martin Bell of the Scotch Whisky Association last April, that is still a pretty enormous niche.
Nothing will happen overnight however, and for now growing sales in India will be needed to absorb the almost complete loss of the Russian market since Putin's invasion of Ukraine last February.
As of 2021 Russia was number six in the export charts, worth £183 million if you add the bottles shipped in via Latvia with all the bulk whisky bottled locally. Who knows how much continues to seep in across the country's vast land borders, but it will be a fraction of what was drunk before.
Meanwhile, the USA remains by far the most valuable market. According to the HMRC, it imported £789.8m of Scotch in 2021, more than double its closest rival - France. High-end spirits have been booming in America particularly if we're talking Tequila, but somehow it feels the buzz is never around Scotch.
As of mid-November, NielsenIQ gave the category a 6.4% share of spirits in the US off-premise by value, having declined by US$74.6m in the previous 12 months. Single malts like Glenlivet and the higher echelons of Johnnie Walker are clearly holding their own, but what of the rest? For now, and the year ahead, the excitement in Scotch lies in Latin America, in China, in markets like Poland and Turkey, and of course, India.
Front Page Image: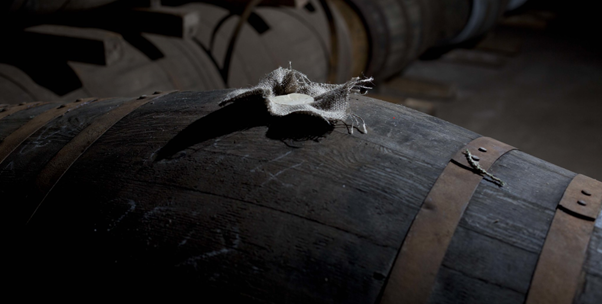 Award-winning drinks columnist and author Tom Bruce-Gardyne began his career in the wine trade, managing exports for a major Sicilian producer. Now freelance for 20 years, Tom has been a weekly columnist for The Herald and his books include The Scotch Whisky Book and most recently Scotch Whisky Treasures.
You can read more comment and analysis on the Scotch whisky industry by clicking on Whisky News.