Friday 4/12/2020 12:43 Ian Wisniewski
Sold Down the River? Amazon Sets Its Sights on Scotch Whisky
Amazon has been the great disruptor of retail the world over. Aided by Covid, it's now coming for Scotch. Should whisky worry? asks Ian Wisniewski for WhiskyInvestDirect...
WHATEVER this year's dreadful virus pandemic and lockdowns have done to spirits sales more broadly, it's certainly been a boon to digital drinks retailers – led of course by global online giant Amazon (Nasdaq: AMZN).
Spring 2020's first UK lockdown apparently saw 2.1 million customers new to Amazon UK purchasing alcohol. Looking to build on that, the firm's Black Friday Week – running November 20-30 – will no doubt have boosted the numbers even more.
For Scotch drinkers, Amazon launched Black Friday week with a live online event featuring Britain's Got Talent judges Amanda Holden and Alesha Dixon making a cocktail called The Glenlivet Reserve Tartan Tiki. The promotion was a tie-up with another online lockdown winner, Pernod Ricard (EPA: RI), which
in its 2020 results
posted a 92% hike in its e-commerce spirits sales in the UK in the year to June 30th.
Amazon's Scotch whisky offering had already increased significantly over the past 5 years, and its approach to working with brand owners has also evolved. In 2018 for instance, Bowmore Château Legrange 19 year-old (£120) became the first malt to be launched exclusively through Amazon, a move others have followed.
But the real value for Scotch whisky brands lies in Amazon's huge reach – put at
90% of all UK shoppers
by a 2019 study, some 12 months before the Great Lockdown struck.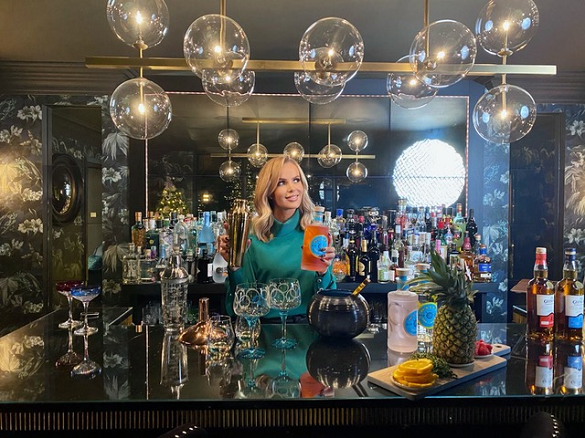 "More and more consumers use Amazon as a retail store but also as a point of reference, with some doing their initial exploring on Amazon," says Phil Keene, international commercial director,
Compass Box
.
"How you describe your whiskies helps consumers to find it, though sponsoring certain search terms like 'whisky' is very expensive so it's a case of evaluating what works."
The evaluation which works most for Amazon customers is of course finding the cheapest price.
"Different people are often selling the same products, and the Amazon algorithm matches the lowest price available," says Jason Craig, brand director,
Highland Park
. "The maximum spend is probably up to £200 per bottle."
Amazon essentially offers 3 options for brand owners to reach its UK customers:
Supply stock to Amazon, which acts as the retailer;
Use Amazon Market Place as a shop window; or
Establish a 'proprietary' storefront for your brands.
Glenfiddich, for example, sells directly to Amazon, as Katie Carpenter, senior e-commerce commercial manager, William Grant & Sons, explains:
"Our brands have rich stories to tell and Amazon's platform provides a unique opportunity to tell our stories to consumers through educational and interactive content."
Kingsbarns and Wemyss malts on the other hand have storefronts, also established last year.
"Being registered as the brand-owner on Amazon means the images and text on your storefront are spread across all the other retailers selling your whiskies," says William Wemyss, founder,
Wemyss Family Spirits
(Wemyss and Kingsbarns malts).
Brands increasingly utilise the Amazon-ian network in other markets outside the UK, too. Glenfidich has been on Amazon's French and German sites for the past year, the Spanish site in the past few months, and will soon be on Amazon in Italy and Singapore.
Beyond lies the US,
the world's largest spirits market
. But here, most States have a 3-tier distribution system (producers supply wholesalers, who in turn supply retailers, with each tier regulated and licensed separately). This prevents Amazon from using its established UK model to retail alcohol, though one e-retailer has taken a different approach and is thriving.
"Thirstie offers beverage alcohol brands the ability to sell their products in an industry-compliant way directly to their customers from their own branded website, leveraging our retailer network," says Rob Glen,
Thirstie
's chief marketing officer.
"This gives brands total control of the consumer journey from discovery, engagement and purchase, with delivery from retailers directly to customers. The data trail that is generated is also owned by the brand, so they develop a better understanding of who their customers are and how their marketing best worked to drive the sale.
"The result is far better business decisions. Selling beverage alcohol brands through third-party marketplaces like Amazon and Drizly do not offer brands this complete eCommerce package."
And all the while, the e-retail experience is continually evolving.
"Amazon is a real innovator and is always pushing the boundaries by offering new brand content opportunities through its digital platform," says Katie Carpenter at
William Grant
.
"On our Monkey Shoulder shop on Amazon UK brand ambassadors are delivering interactive cocktail masterclasses, accompanied by a one-click shop for consumers to buy the ingredients to recreate the cocktail at home."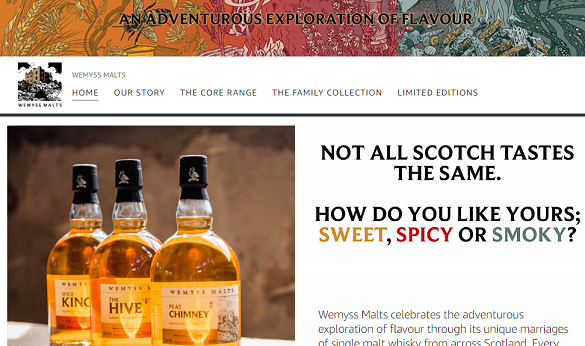 Retail trends are also diversifying. Consumers increasingly shop at multiple locations, and prior to Covid they had begun shopping in-store while simultaneously shopping on-line, too.
So where does Amazon fit into the mix?
"The best specialist retailers have longevity and loyal customers," says Highland Park's Jason Craig. "Amazon obviously has a lot more customers. Some will buy their 12 year-old from Amazon and rarer whiskies from a specialist. It's about convenience versus the experience of going to a specialist retailer with knowledgeable staff you can talk to."
And what's the view from perhaps the UK's ultimate specialist retailer?
"Amazon have been good in getting people into whisky," says
The Whisky Exchange
founder, Sukhinder Singh. "This is good for everyone, as once they have started on this journey, they will continue to need education and that's when they come to us. Amazon cannot do this, it is a job for specialists and knowledgeable staff."
But could Amazon specialise too, offering live chat with whisky experts? Could virtual reality create the illusion of a physical store while artificial intelligence creates the illusion of interacting with knowledgeable staff?
Tech moves fast, and Amazon dominates retail. Even if VR and AI don't start to mimic specialist sales-staff, Amazon has already built a very strong position in Scotch whisky sales.
Ian Wisniewski is a freelance writer and leading authority on spirits, with a focus on Scotch whisky. Over the course of his two decades covering the industry he has published seven books, including the Classic Whisky Handbook, and has contributed to publications such as Whisky Magazine, The Times, The Malt Whisky Yearbook and Scotchwhisky.com.
You can read more comment and analysis on the Scotch whisky industry by clicking on Whisky News.