Friday 1/10/2021 10:33 Tom Bruce-Gardyne
Scotch Whisky's 'Glen Garage' Challenge: From Boom to Market
After a post-Millennium building boom to rival the late 19th Century, a stash of new whisky distilleries are bringing their malts to market for the first time. Will there be space for them all, wonders Tom Bruce-Gardyne for WhiskyInvestDirect...
LAST YEAR according to the Scotch Whisky Association, there were 134 Scotch distilleries in operation – a third more than in 2000.
The late Victorian era saw a similar building boom that ended in bust, with the industry drowning in excess whisky as it crawled into the 20th Century.
This time, luckily, given the scale of most of those involved, the risk of a repeat appears small.
Today's typical new whisky distiller has a pair of stills, annual production of just 400,000 to 500,000 litres of pure alcohol (LPA), and absolutely no interest in building a blend to take on Johnnie Walker or Ballantine's.
Some, like Daftmill in Fife, would qualify as a 'garagiste' if they were in Bordeaux crafting a few, precious barrels of wine.
While far from unleashing a glut however, this does beg the question – where will all these new whiskies find shelf space when they come to market? Because making Scotch is one thing, selling it is another.
"It's a crowded market already," says Alex Bruce, MD of Adelphi. His was an established independent whisky bottler by the time the idea of building Ardnamurchan distillery was first discussed in 2007. Opened seven years later, it released its first single malt last September.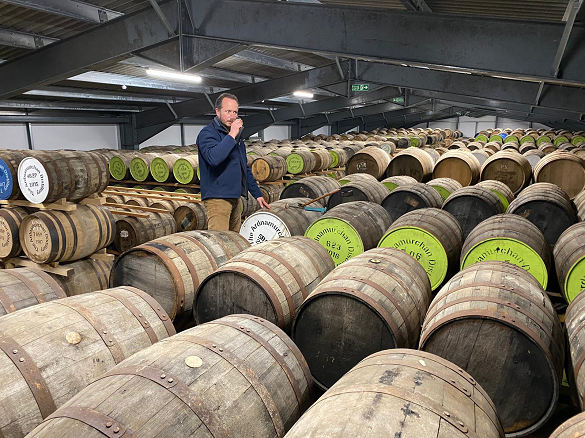 Given the importance of distribution, Alex is unsure whether the distillery would have happened without a pre-existing route to market.
"Post Brexit, that final door has been shut where you could sell direct to consumers outside the UK," he says. "It's now virtually impossible and the costs are prohibitive."
Invariably people look to America – the world's wealthiest spirits market – and yet any margin has to be split with the importer and distributor given the country's notorious three-tier distribution system.
"It's all a lot of work for not a huge return apart from volume and brand awareness," says Alex. As for where to start, "It's all about finding the right importer who's as passionate as you are."
"I deliberately left it five years before launching in the US," says the Isle of Harris Distillery's MD Simon Erlanger, "knowing the difficulty of navigating this most complex of markets.
"Many naively think the streets are paved with gold."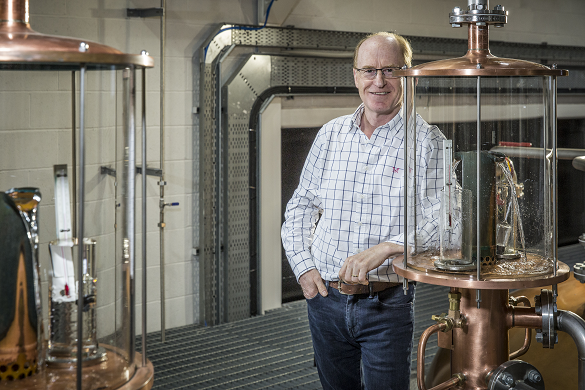 Having surfed the gin wave brilliantly with its much-admired Harris gin, the distillery's moment of truth is fast approaching with the release of its Hearach single malt. And in Simon's view "there are no easy markets.
"Competition is fierce in both gin and single malt, and high-quality local partners are rare."
For now, most of his exports go to North America, Germany and France, followed by a good smattering of mid-sized markets in Europe and Australasia. As for his fellow stand-alone distillers that have sprung up since 2000, he senses that consolidation is inevitable.
"I hope there is not too much contraction – a vibrant independent distillery sector is great for innovation," Simon says.
"Route to market will to some extent dictate. There are only so many good distributors and only so much space at the bar or on the shelf. This is where e-commerce can be part of the solution."
David King, Gordon & MacPhail's international sales director, agrees. "What the pandemic has taught us is the power of e-commerce," he says, citing Harris gin as a prime example.
Gordon & MacPhail is in the process of building its second distillery to add to Benromach. The Cairn in the Cairngorms is set to fire up its stills early next year.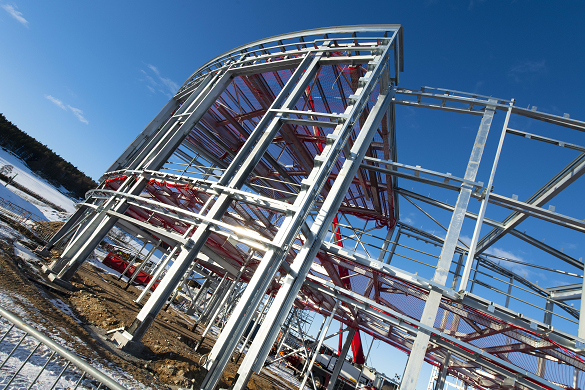 "It's ahead of schedule and under-budget which is a miracle, and makes you wonder if it'll be struck by lightning," says David. Like Simon Erlanger, he is convinced there will be contraction.
"It makes total sense for small groups of distilleries to form, as it's one of those industries where it's much more efficient if you've got a few of them," he says. At the same time, David predicts the bigger players might offload a few of their surplus distilleries.
There is certainly no shortage of buyers out there. From acquiring extremely expensive casks of whisky, it's not a giant leap to buy the means of production. David believes it will follow the same pattern as wine. Talking of foreign billionaires, he says: "It's the next logical step to do what they've been doing in France buying all those Châteaux."
Some are positively impatient to splash the cash as Alex Bruce at Adelphi discovered. While the first spirit slumbered in cask at Ardnamurchan, he was receiving unsolicited bids for a complete buy-out, to which he'd politely reply: "No, because we haven't even released the whisky yet, and because we're actually quite enjoying what we're doing, thanks very much."
Others, without the established routes to market, or the contacts or financial muscle to survive the years of maturation – as well as the pandemic and Brexit – might succumb to a juicy offer.
But hopefully many of these new independent operators will make it to grow the market and offer a vibrant alternative to what Diageo, Pernod Ricard and William Grant's do best.
Front Page Image: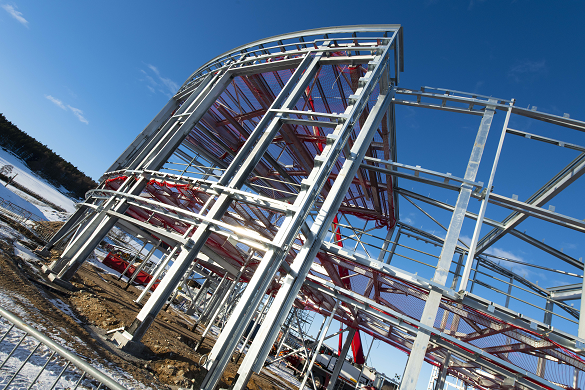 Award-winning drinks columnist and author Tom Bruce-Gardyne began his career in the wine trade, managing exports for a major Sicilian producer. Now freelance for 20 years, Tom has been a weekly columnist for The Herald and his books include The Scotch Whisky Book and most recently Scotch Whisky Treasures.
You can read more comment and analysis on the Scotch whisky industry by clicking on Whisky News.