Friday 19/3/2021 12:42 Tom Bruce-Gardyne
Trump's Trade Tariffs Gone: What Next for Scotch Whisky's USA Sales?
US tariffs hit Scotch whisky hard in its No.1 market by value. But now they're suspended, will sales and prices simply bounce back? asks Tom Bruce-Gardyne for WhiskyInvestDirect...
The U.S. TARIFFS on single malt whisky, imposed in October 2019, were always bitterly unfair.
Here was a heavily-taxed industry that has never received a penny in state aid, caught in the crossfire of a trade war between two heavily-subsidised aircraft manufacturers – Boeing and Airbus.
But as of 4 March 2021, the 25% tariffs are history, or at least suspended.
All credit to UK International Trade Secretary Liz Truss and her team, who lobbied the new Biden administration from Day One of them moving into the White House .
"I think she nearly succeeded before Donald exited, but it's very good news they got it through quickly – it was a genuine surprise," says Leonard Russell, MD Ian Macleod Distillers.
"The easier it is for Americans to buy a bottle of Macallan, Talisker or Glenfiddich, the more money that producers have to invest in their businesses, their staff and their future," said Truss whose government hopes it will persuade the odd voter to reject the SNP in the forthcoming Scottish elections. We will know soon enough in May.
Liam Hughes, co-founder of the Glasgow Distillery, was poised to invade America with his Glasgow 1770 single malt when the tariffs struck.
"25% basically threw our entire pricing strategy out the window," he says, and what with Covid hitting in 2020, the invasion is now booked for September.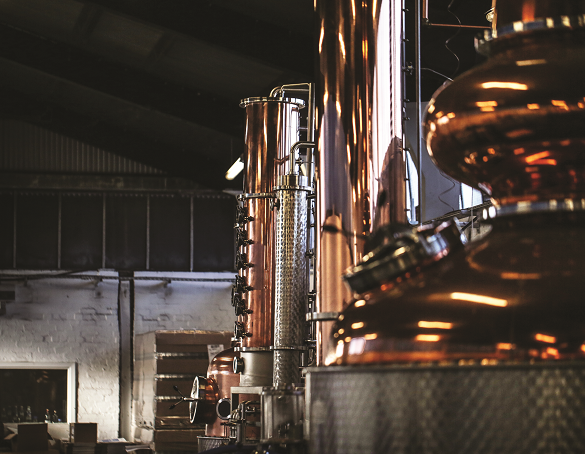 "Bizarrely, it saved us quite a lot of money," Liam adds, referring to the Americans' recent move to allow European-style 70cl bottles just as he was about to order an expensive 75cl bottle mould.
While America's own Bourbon remains caught in a separate trade war, the return to free transatlantic trade for Scotch is obviously very welcome. But as Liam says: "I don't think it's quite as simple as 'tariffs have been suspended, so all is good in the world'." No-one should expect demand to bounce back 25% as though single malts were some price elastic commodity.
The fact that malt shipments to the States fell 31% in value and 18% in volume last year tells you little given the length of the country's supply chain. Ahead of the pandemic, exports had also been pumped up in 2019 to beat the tariffs starting that October. So you need to take a long view and focus on sales.
Much will now depend on how distillers and those in America's antiquated three-tier distribution system handled the tariffs. "Are they now going to pass it all back to the consumer?" asks a sceptical George Grant of Glenfarclas.
"A lot of companies are going to say 'We ate up the difference for so long...' and, you know, people forget very quickly."
"Yes, but that's when the world of competitive pressure comes in," counters Ian Macleod's Leonard Russell. "If people continue to take the increase maybe they'll be profiteering, but you'd hope that the retailers will ultimately bring the prices down."
In the meantime, there is much ground to make up from rival spirits.
"The main concern in the industry is market share, and how much have we lost to American whiskey and Tequila," says Liam Hughes at the Glasgow Distillery. Total spirits sales were up 5.3% in 2020, over double the ten-year average growth rate according to America's Distilled Spirits Council. But while there was a serious party going on in lockdown, Scotch was hanging around the back bar with sales flat at 9.4 million cases last year.
"Any time there are tariffs, it's bound to let someone else into the market and lead to substitution," says Iain Stirling, co-founder of the farm-to-bottle distiller, Arbikie. It was certainly a good year for Redbreast, the leading pot-still Irish whiskey whose predominantly US sales jumped 30%. Maybe it poached from Pernod Ricard's Glenlivet, not that the French giant would be too upset as it happens to own Redbreast. In fact, Glenlivet grew its US market share in 2020, partly by swallowing the tariffs.
Arbikie's Highland Rye whisky is reportedly doing well in the States, being the first of its kind and exempt from the tariffs. So too was James Eadie's Trade Mark X blend – a subtlety lost on customs officers much to the frustration of MD Rupert Patrick (also co-founder & CEO of WhiskyInvestDirect).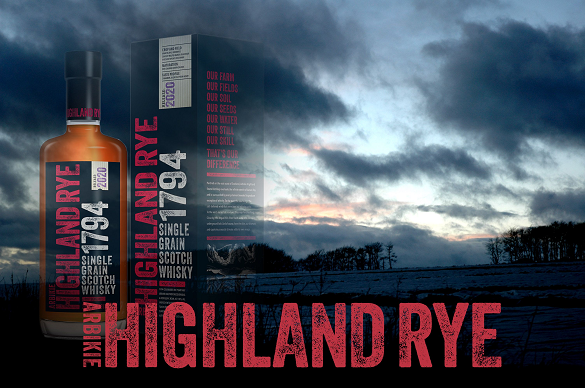 While Rupert fights to claw back the 'single malt' money mistakenly charged on that blend, he received better news from the Park Avenue Liquor Store, who had been dithering over whether to take a single-cask bottling from James Eadie.
"The moment the tariffs were suspended they were on the phone desperate to order," he says. "So, I think there's an emotional reaction to the tariffs ending."
The industry is banking on them never returning, though technically the suspension is only until July. That uncertainty worries Leonard Russell who dreads having to suddenly air freight whisky across the Atlantic.
"I don't want to be pumping stock into America unless it's going to sell through," he says, aware that distributors will be loath to pay for what's unsold.
All Leonard wants, all the industry wants, is a level playing field. It doesn't seem too much to ask.
Front Page Image: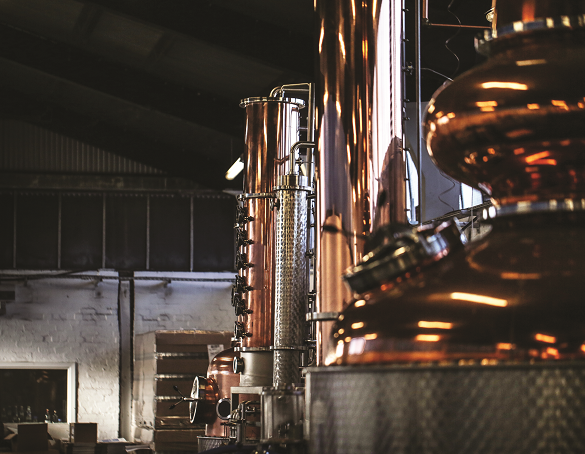 Award-winning drinks columnist and author Tom Bruce-Gardyne began his career in the wine trade, managing exports for a major Sicilian producer. Now freelance for 20 years, Tom has been a weekly columnist for The Herald and his books include The Scotch Whisky Book and most recently Scotch Whisky Treasures.
You can read more comment and analysis on the Scotch whisky industry by clicking on Whisky News.