Friday 7/5/2021 08:23 Richard Woodard
Asia's Giant Post-Covid Hope for Scotch Whisky's GTR Rebound
Global travel retail got crushed by the pandemic, killing business trips and hitting Scotch whisky worst. What next? Look East, says Richard Woodard for WhiskyInvestDirect...
OF ALL the seismic impacts of the pandemic on the drinks industry, the effects on global travel retail (GTR) have been the most severe.
Airport shopping was hit even more badly than the on trade, where bars and restaurants at least got to re-open in the summer in Europe and never completely closed elsewhere. And Scotch whisky has been particularly hard hit.
Back in the heady, pre-Covid days of 2019, Scotch accounted for more than one-third of GTR spirits volumes, according to IWSR figures, and 40% of turnover.
As such, alongside Cognac, it was also the most impacted by the severe downturn in travel activity during 2020, and the renewed restrictions in the first three months of 2021.
"It's going to take longer to come out of it than people thought," says Ed Cottrell, consultant and ex-MD of William Grant & Sons' GTR business.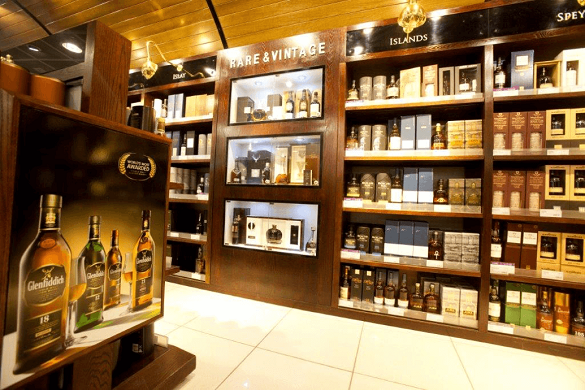 "A lot of big suppliers had been planning on a recovery in the second half of this year, but I just don't think that's going to happen. It will be way into 2022 before we see anything like the levels of business that we saw pre-Covid."
Like so many pandemic-related issues, the recovery remains frustratingly hard to predict.
"Based on external data we have seen so far, a well-accepted view expects the category to be back to pre-pandemic levels by 2024," says Ashish Gandham, commercial director of GTR for Beam Suntory.
"However, the recovery will not be linear, and is expected to be volatile, at least in the short term. Different geographies and channels are expected to recover at a varied pace."
Will trade ever regain the heights of 2019? Cottrell is doubtful, highlighting the long-term effects on business travel. All those Zoom calls have become habit-forming for companies saving a fortune on business class air fares – and business travellers are big GTR spenders.
It's a grim picture, but there are glimmers of hope, not least from GTR's proven ability to reinvent itself – post-9/11, post-SARS, post-global crash. This, though, is probably the toughest challenge it has ever faced.
So far, the mitigating aspects of GTR business have been rather like trying to mend multiple fractures with a few strips of Elastoplast: finding alternative GTR channels, such as ferries and border stores; digital initiatives such as click-and-collect and domestic deliveries; Hainan Island in China.
Of these, Hainan is the most striking. A middleweight holiday destination for mainland Chinese, it has been transformed into a travel retail hotspot by the Beijing government's tripling of duty free allowances to ¥100,000 (now US$15,500) in July 2020. Total GTR sales over the following two months rose more than 200% to ¥5.85bn (Chinese Customs figures, $845m), and Hainan is expected to represent 18% of global duty free business before 2024.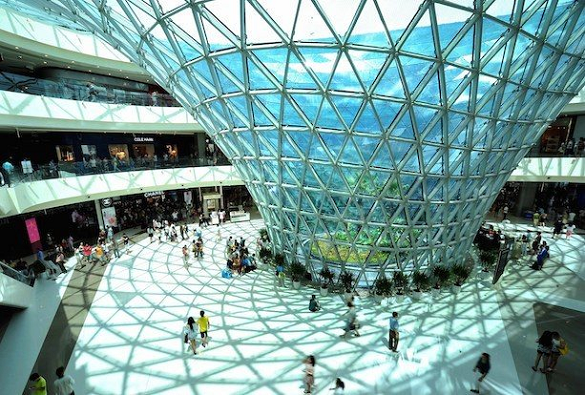 Malt Scotch brands such as The Macallan and Glenfiddich were swift to secure a presence at Hainan, but questions remain over the true long-term significance of the island.
So far, it has captured the attention of a high-spending domestic audience prevented from travelling internationally. But for the Chinese, there's a cachet to buying luxury goods in London and Paris that Hainan can't replicate.
Nonetheless, Cottrell at William Grant believes that Chinese travellers will remain wary of long-haul destinations, thanks to continuing restrictions and lingering anti-Chinese sentiment in the West.
"Hainan has shown that Chinese people still want to buy luxury Western whisky...Scotch malts in particular, but they'll be buying within the Asia Pacific region at hubs like Auckland, Sydney, Bangkok, Kuala Lumpur and Singapore."
Then there is the voracious appetite of Indian consumers for Scotch, particularly at duty free prices, given the huge tax burden present in the domestic market – and just about all the triggers for GTR recovery are related to Asia Pacific.
This regional bias is nothing new: the region accounted for more than 34% of global GTR volumes for Scotch in 2019 (IWSR), and a lot more than that in revenue terms. More than half of William Grant's pre-crisis GTR business was within Asia Pacific, the vast majority of it Glenfiddich and Balvenie, and the company's turnover at Changi Airport in Singapore was twice the size of its entire UK airport retail business.
At a time when, thanks to Covid-19, so many things in life remain disconcertingly uncertain, one thing is for sure: Asia Pacific is where the action is for Scotch as GTR stutters towards recovery in the years to come.
Front Page Image: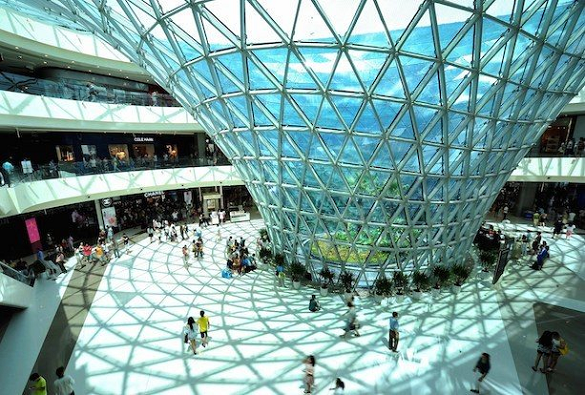 Richard Woodard has been writing about spirits and wine for 20 years, editing and contributing to a number of magazines and websites, including Decanter, The Spirits Business, just-drinks.com and Club Oenologique. He was also one of the founding editors of Scotchwhisky.com.