Friday 22/10/2021 09:00 Richard Woodard
Net Gains: Scotch Whisky's Bright Future in E-Commerce
Pernod Ricard's acquisition of drinks e-tailer The Whisky Exchange is the latest move from brand owners eager to exploit the fast-growing drinks e-commerce space. Richard Woodard investigates for WhiskyInvestDirect…
THERE's a tendency for times of crisis to magnify and accelerate pre-existing consumer trends, and that was certainly the case with e-commerce in 2020 as Covid-19 swept around the world.
Suddenly, people who had never bought anything on the internet in their lives were fighting for online shopping slots and ransacking Amazon for everything on their Christmas list – including alcohol.
Guy Wolfe, strategic insights manager at leading data and research business IWSR Drinks Market Analysis, can supply the figures: "Our latest data shows that, across the top 10 ecommerce markets tracked, volume growth of online alcohol sales was around +12% in 2018-19, rising to just under +40% in 2019-20.
"This trend is also reflected in the results of bespoke consumer surveys carried out by the IWSR," Wolfe says. The drinks industry has been swift to react.
Campari Group, owner of Glen Grant, acquired a 49% stake in drinks e-commerce platform Tannico in June 2020 – a move that has since morphed into a 50:50 joint venture between the company and Moët Hennessy, owner of Glenmorangie and Ardbeg. The aim is to create a 'pan-European' drinks e-commerce platform.
Then in September came the news that leading online retailer The Whisky Exchange is to be acquired by Pernod Ricard, Scotch whisky's second-largest player and the owner of Ballantine's, Chivas Regal and The Glenlivet.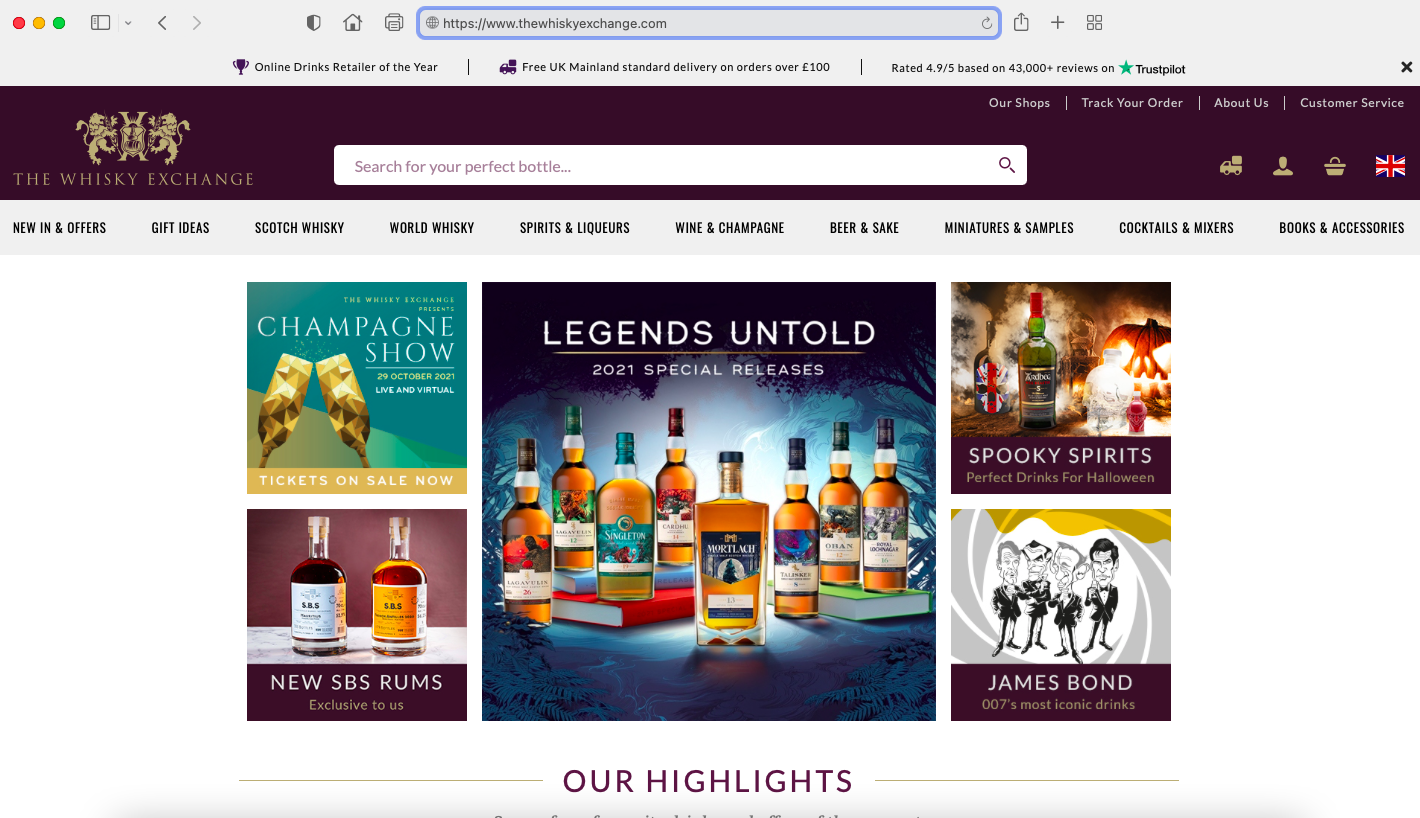 The deal includes The Whisky Exchange e-commerce business, three shops in London, the Speciality Drinks on-trade arm, auction platform whisky.auction, events including The Whisky Show, The Cognac Show and The Champagne Show, plus ABV Global, organiser of London Cocktail Week. (Not included is the Elixir Distillers business, still owned and run by Whisky Exchange entrepreneurs Raj and Sukhinder Singh. It has its own whisky brands and is currently building a new distillery on Islay.)
Such acquisitions are hardly surprising, given the dramatic growth in e-commerce sales over the past couple of years. But, says Wolfe at the IWSR, there are additional reasons for brand owners to invest in the channel: recent growth, he points out, "includes demographics previously unfamiliar with online buying who, now they have become familiar with it, are expected to continue using this means of purchasing in future".
The other key benefit associated with acquiring an e-commerce platform is the insight it gives you about who buys your products.
"Data on online sales is hard to come by," says Wolfe, "so this can be an extremely valuable tool for companies looking to better understand their consumers and those of their competitors, and develop a closer relationship with them.
"It also helps in the development of channel and portfolio strategies to know how online shopping habits vary from purchases in a physical store. This is the same reason why many players are developing their own D2C [direct-to-consumer] platforms."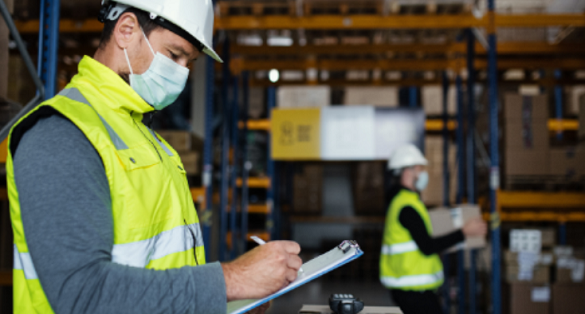 D2C e-commerce portals have been a useful tool for Scotch whisky brands large and small during the pandemic, and there are signs of the tactic working for luxury names such as The Macallan, but the obvious limitation is their lack of choice.
Why would consumers want to buy their whisky at chivas.com or malts.com (Diageo's malt whisky portal) when they can find so much more choice on sites like The Whisky Exchange? The site stocks 4,000 whiskies, including 3,000 single malts, along with hundreds of other spirits and wine products.
However, the Pernod deal raises other questions. The Whisky Exchange stocks lots of Pernod-owned whiskies, but it also sells Johnnie Walker, Dewar's, Glenfiddich and Highland Park. Can a website wholly owned by one of Scotch whisky's leading players keep selling rival products?
An industry source close to the Whisky Exchange acquisition believes Pernod would be "fools" to destock its competitors, especially if they have a decent market share. To do so would be to defeat the object of the acquisition in the first place – the comprehensive nature of the Whisky Exchange offer.
In any case, there are precedents for this. Pernod has been an early e-commerce adopter, acquiring European beer, wines and spirits platform Uvinum in 2018, and Spanish wine e-commerce site Bodeboca a year later. In 2020, Uvinum was renamed Drinks&Co, and the site homepage, while heavily touting Pernod-owned Royal Salute and Ballantine's, also strongly features Diageo's Lagavulin.
So, what about the future for Scotch whisky in e-commerce? Wolfe's outlook is overwhelmingly positive – at first glance, counter-intuitively so.
"Scotch online follows a similar trajectory [to beverage alcohol as a whole], though percentage growth is slightly lower in both years," he says, referring to the 2018-20 period.
"This is likely because Scotch tends to be one of the more established online spirits categories. It is particularly well-suited to e-commerce due to its premium nature, diverse offering and global recognition."
As we all become increasingly accustomed to ordering our favourite drinks from the comfort of our own homes, Scotch whisky will be leading the charge for years to come.
Front Page Image:

Richard Woodard has been writing about spirits and wine for 20 years, editing and contributing to a number of magazines and websites, including Decanter, The Spirits Business, just-drinks.com and Club Oenologique. He was also one of the founding editors of Scotchwhisky.com.