Friday 24/6/2022 09:00 Tom Bruce-Gardyne
Shaking it Up on Speyside
While their new Islay distillery takes shape, Sukhinder and Rajbir Singh of Elixir Spirits have pounced on Speyside. Their latest venture is no couthy, wee craft distillery, as Tom Bruce-Gardyne explains for WhiskyInvestDirect…
SEARCH 'Tormore' on the Whisky Exchange website and you will be told how it "languishes in anonymity".
Just two expressions of this Speyside single malt, both 10 years-old, are listed. One comes from the independent bottler, Watt Whisky, while the other was filled by Tormore's then owner – Long John Distilleries – forty years ago. Its packaging shouts '1980s!', and not in a good way.
This is all set to change. Earlier this week, Sukhinder and Rajbir Singh who founded and run the Whisky Exchange, announced they were buying Tormore for an undisclosed sum from Pernod Ricard. It will become part of the brother's Elixir Distillers and join the Portintruan distillery they are currently building on Islay.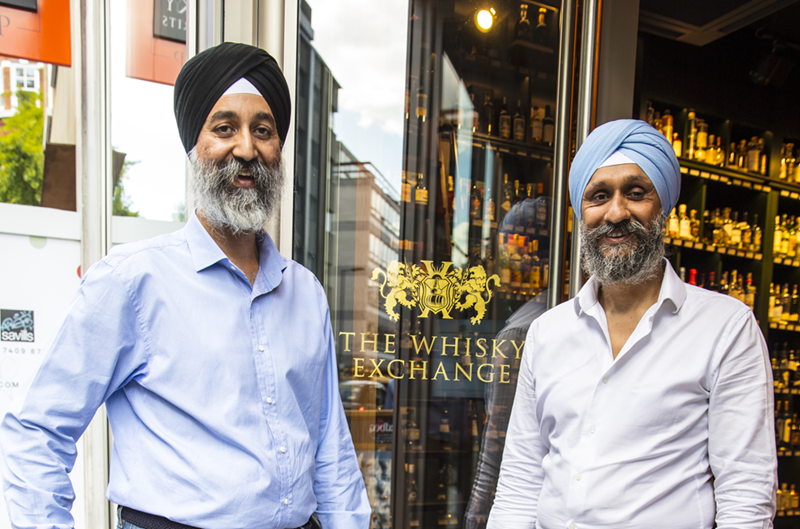 It is a neat in-house deal with Pernod who will recoup some of what they spent buying the Whisky Exchange last September. Maybe it was all cooked up at the time, who knows? "Once the deal with Pernod had happened," says Sukhinder about selling the Exchange, "I pitched it to them by saying 'listen guys, this is our vision – this is what we'd like to do. I would really like to get a Speyside distillery'."
Pernod had eleven to choose from, though of course Sukhinder wasn't so deluded to imagine he would be offered Aberlour or Glenlivet, but agreeing to take on Tormore is a curious move in some respects. For starters, there is the sheer scale of the place. Its whisky may be anonymous, but the distillery is anything but.
Drive through Speyside along the A95 and it looms up on you on a bend. Its palatial, vaguely Neoclassical design by the architect Sir Albert Richardson in 1959, proclaims the industry's supreme post-war confidence like nothing else.
But as Sukhinder acknowledges - there was always something tongue-in-cheek about Tormore with its bottle-shaped chimney, its clock that chimed 'Heilan' laddie' among other tunes, and its topiary stills in the garden.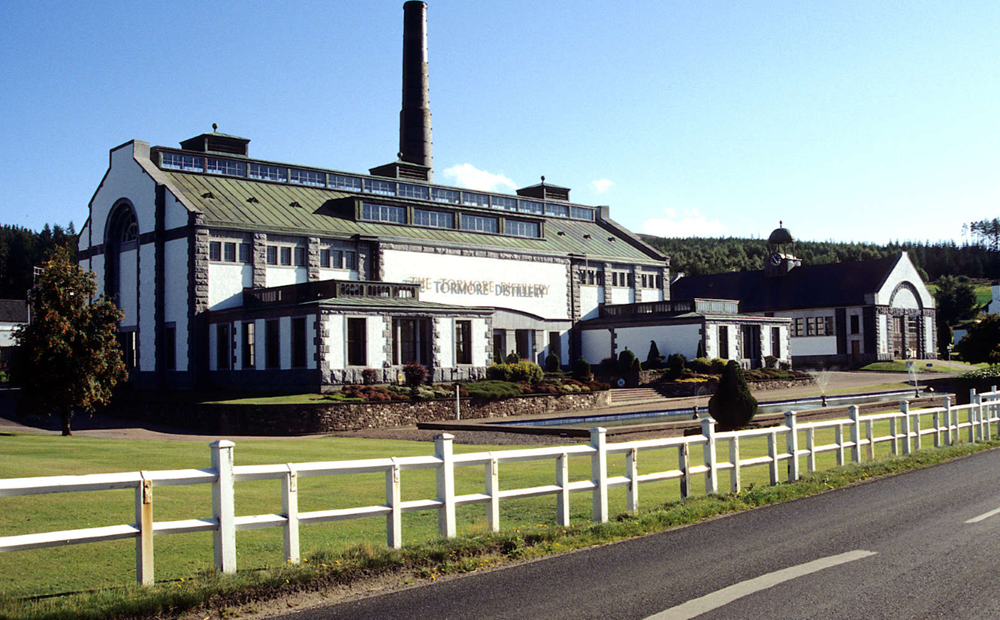 Behind the façade, its eight stills pump out around 4.5 million lpa per annum of which all but a drop is blended away. "That's probably what excites me more than anything else," says Sukhinder. "It'll be a fresh start because very few people know the whisky, so there's no prejudgement and no expectations."
"We've got a big task to build the brand from scratch," he admits. "Will we use all 4.5m litres? Probably not. Inevitably there'll be an element of supplying other people provided they won't be able to bottle it as a single malt." Elixir Distillers seems destined therefore to enter the world of 'big whisky' supplying casks for the big blends.
Suffice to say, this is not a typical route for a start-up distiller whose business plan typically revolves around building a brand of gin for at least three years until the whisky comes on stream to be sold as a standalone single malt. That said, if anyone can pull this off, it is probably the Singh brothers.
Asked why Pernod never did more with Tormore, Sukhinder says: "You'll find this all the time. For the sales team it's only humanly possible to look after a certain number of brands. If Diageo tried to launch all 25 plus of their malts, and tried to build every single one of them – I think that's an impossible task."
And for that reason alone – it may well prove to be the best thing that ever happened to Tormore. As a distillery it was clearly bult to make a statement, but as a whisky its silence has been deafening. As for the staff, "of course, we would dearly love for them to stay there," says Sukhinder.
Blenders may have once relied on distillers swapping casks to maintain their recipes and consistency, but he feels that has changed. "Pernod is very clever – it has adapted a lot of its blends to be self-sufficient," he says. "And recipes are more style-led than distillery-led. Is it fruity … is it grassy … is it smoky? are the flavour camps that blenders work to."
Commenting on the deal, Pernod's CEO Alexandre Ricard said: "We are delighted to be handing Tormore over to Sukhinder and Rajbir, two friends and truly creative entrepreneurs, and look forward to finding new ways to collaborate in the future." He pointed out that his company is investing £88m to boost its malt whisky production by 14m litres - 10m at Miltonduff distillery and the rest at Aberlour.
However, you wonder if the French drinks giant will come to rue the decision if the Indian market for Scotch explodes if and when import tariffs are slashed and every warehouse in Scotland is drained of whisky. "I'm sure they know what they're doing," says Sukhinder.
Once Elixir Spirits has got to know its new distillery and its new employees, there are plans to renovate Tormore and put in a visitor centre, at which point its days of anonymity would appear to be numbered.
Front Page Image: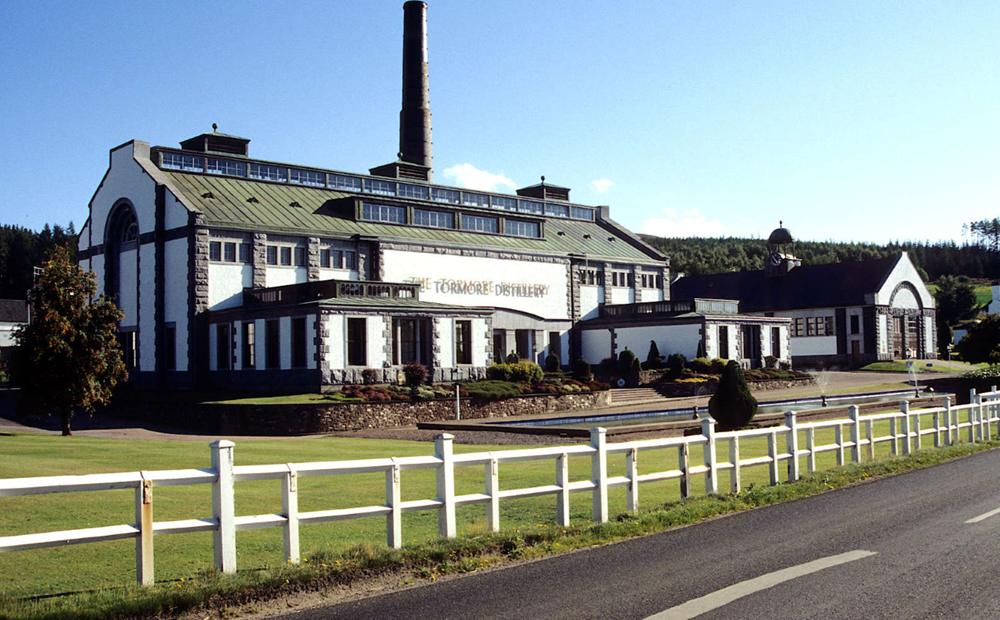 Award-winning drinks columnist and author Tom Bruce-Gardyne began his career in the wine trade, managing exports for a major Sicilian producer. Now freelance for 20 years, Tom has been a weekly columnist for The Herald and his books include The Scotch Whisky Book and most recently Scotch Whisky Treasures.
You can read more comment and analysis on the Scotch whisky industry by clicking on Whisky News.