Friday 24/9/2021 10:03 Richard Woodard
Whisky Ages Go Nuclear with 80-Year Old Scotch
Sotheby's Hong Kong will auction a bottle of the world's oldest single malt Scotch next month. Only then will the bottler of this ancient Glenlivet set its retail price, says Richard Woodard for WhiskyInvestDirect...
The ONLINE AUCTION in Hong Kong on 7 October of the world's oldest single malt whisky is very much a numbers game.
According to Sotheby's, the bottle of Gordon & MacPhail Generations 80 Year Old from Glenlivet Distillery could fetch anything from HK$800,000 to HK$2m – some US$103,000 to $257,000.
While that's a long way below the current Scotch whisky auction record of £1.5m paid for a 60-year old Macallan in 2019, as pre-sale estimates go it's an astonishingly broad spread. But then we've never been here before.
No whisky this old has ever been bottled, let alone sold. And independent bottler Gordon & MacPhail (G&M) won't set a price for the other 249 decanters of the whisky until it's seen the auction result.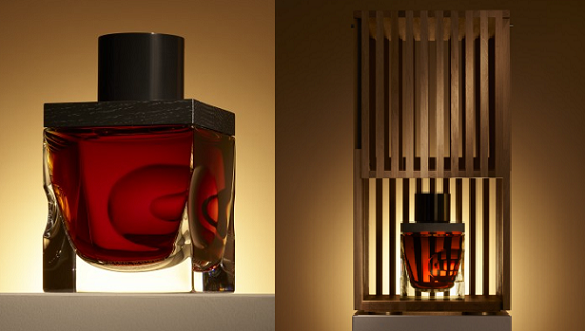 We can rehearse all the old arguments about age in whisky, and how maturity and quality matter more.
But, however good the Generations Glenlivet is (and it is very good indeed), it's the number on the bottle that's attracting all the attention.
G&M has previous here. The company has already released two 70-year-old Glenlivets, plus a 70- and 75-year-old Mortlach – the result of remarkable stocks of aged whisky built up over the course of almost a century.
Yet the very existence of an 80-year-old whisky owes as much to serendipity as it does to foresight.
"People ask us if this cask was always destined to be an 80-year-old," says Stephen Rankin, G&M's director of prestige.
"The answer, of course, is no. Nobody was really doing malt whisky at the time, and certainly nobody was doing aged whisky." It would be decades before single malt became mainstream, through the likes of Glenfiddich and Glenmorangie
Rankin insists that this new launch and auction is about far more than simply breaking records.
"It's about releasing the whisky when it's right, when you believe it's ready and it won't get any better – and, if anything, you take more risks by leaving it," he says.
"Age is just a number. This is about the way it's been cared for, and the husbandry, and just making sure you bottle it at the right point."
Ask the whisky community about projects like the Generations Glenlivet and, as ever, you'll get some pretty polarised opinions: awe, outright hostility, a sense of resignation that high-end whisky has somehow been commoditised as the province of über-wealthy collectors and investors.
Arthur Motley, sales and purchasing director at Royal Mile Whiskies, recently sold a bottle of Macallan 78 Year Old from the distillery's Red Collection for £72,000 – "the most expensive whisky I've ever sold" – a transaction that provides an interesting insight into the modern high-end whisky market.
"We have to tread a slightly fine line here," says Motley.
"Some of our core customers were upset by the thought that a bottle of whisky can cost £72,000 – and it is something genuinely amazing. These prices have got to the point of ridiculousness, but we've got a commercial situation where we have customers who do genuinely want these things.
"What you're selling is an investment opportunity, and that might be an investment opportunity in terms of money, or the opportunity to have the ultimate one-upmanship, to be the person who opens and drinks the oldest bottle of whisky."
So where do we go from here? The notion of 'oldest' is a movable feast, having already ascended from 70, to 75, to 80. Could the world's first 100-year-old whisky be just around the corner?
"The problem is, if you think about it, there's not a lot of whisky from that time anyway," points out Rankin.
"So if anything, I think it'll be a cask from later in the '40s, where the strength is really good at the moment. But I think it's got to be [good] like this one...Otherwise, you're just selling old whisky."
Motley at Royal Mile, meanwhile, expresses a mixture of awe and caution.
"There is something genuinely miraculous about the idea that someone could keep something in cask for that long, and it still taste acceptable," he says of the Generations Glenlivet.
"No-one's pretending that it's getting better and better – and it's only careful stewardship that keeps it from getting worse. But the really passionate whisky fan who's also a drinker, and lives the culture of distilleries and whisky, rather than whisky as a commodity – I think they're much more excited by young spirits at the moment. Things like the Nordic whiskies released by Berry Bros & Rudd, or the spirit from new Scottish distilleries like Ardnamurchan or Dornoch."
"What we're seeing is a new breed of distillers intent on distilling with character," he continues.
"Should you bother chasing to get a 100-year-old whisky? I'd rather that people focus on the spirit that they're making at the moment. That's the thing that will make people fall in love with you in the long term."
Front Page Image: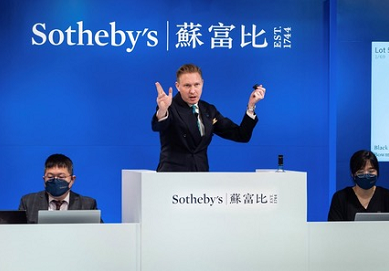 Richard Woodard has been writing about spirits and wine for 20 years, editing and contributing to a number of magazines and websites, including Decanter, The Spirits Business, just-drinks.com and Club Oenologique. He was also one of the founding editors of Scotchwhisky.com.