Friday 14/4/2023 09:00 Tom Bruce-Gardyne
The 7 Year Itch
Mainstream blends are treading water in the States – Scotch's biggest market by value. Can the evolving 7-8 year-old category inject some much needed value and status? Tom Bruce-Gardyne investigates for WhiskyInvestDirect...
"There is a lot of confusion for consumers about what the word 'blended' means in any whiskey, because the classification is so broad," Morgan Robbat told distiller.com in 2019.
At the time she was CMO of the San Francisco-based artisan spirits company - Hotaling & Co, whose imports include single malts such as Old Pulteney, Balblair and Isle of Arran. In her view, "consumers don't know if [blended] means that it is multiple whiskeys blended or if it is whiskey blended with other non-whiskeys."
While blended Scotch is clearly the former, being a mix of malt and grain whisky aged in oak for at least three years, the category known as American blended whiskey is definitely the latter. Under its relaxed rules only 20% need be 'straight whiskey', while the rest can be neutral spirit.
As a result, it was once unflatteringly dubbed 'brown vodka' and in 2022, its share of total whisk(e)y in the States was still greater than Scotch by volume (15.5% vs 12.5%), but was far smaller in value (7.5% vs 21.5%), according to the Distilled Spirits Council of the US.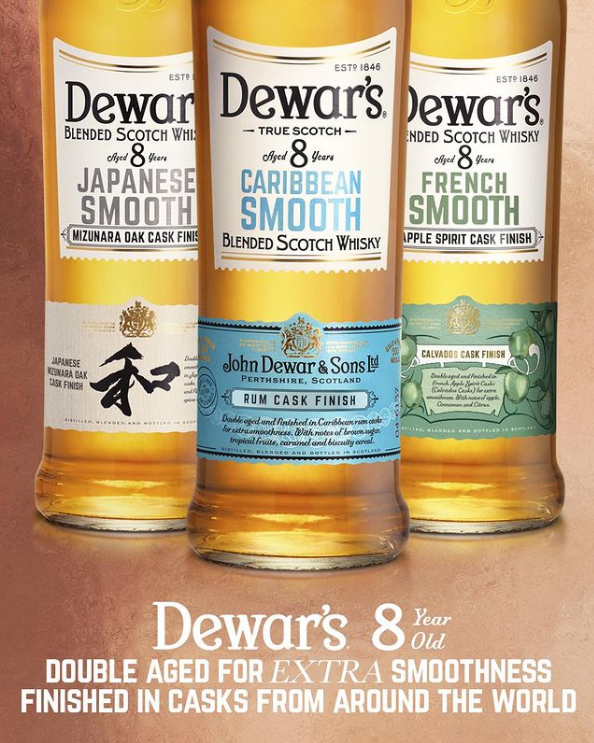 American blended whiskeys are pretty low-grade, in other words. Seagram's Seven Crown, a 32 million case brand back in 1970, was typically chugged back with 7-Up in a 'Seven and Seven' during the so-called 'dark age of the American cocktail'. As a category it has done precious little to help the reputation for blended whisky of any type in the US.
David King, Gordon & MacPhail's sales director, says: "There's no doubt, there's absolutely a stigma around 'blends' in America." He knows the country well, having been president of Anchor Distilling, as Hotaling used to be called, and before that Cutty Sark's marketing director where he witnessed the brand's twenty year decline in the US from 2.6m to around 200,000 cases.
Much of the volume of these once all-conquering blends now lies in the big 1.75l bottles known as 'handles'. "If you're a retired guy from New Jersey in Florida you'll be buying your handle of Dewar's every week, and at US23-24, it's astonishing value," says King.
But Brian Cox, VP of Dewar's Scotch whisky North America, insists that his brand is holding up reasonably well in the States. "We've got stabilisation of the base with White Label, and growth across the premium range of the portfolio," he told WhiskyInvestDirect in January. He went on to say: "I think Scotch needs to be looked at within the context of what isn't 'premium' is declining, and has been for a while. It's the number one trend for the past thirty years."
"As a category we've got the premium engine firing well," he claims, and that goes for '12 year-old and above' blends just as much as single malts. Part of that is the 'reassuringly expensive' positioning on the shelf, and part is the power of the brand – ably demonstrated by Johnnie Walker Black Label.
Adding to the mix, there's the impact of America's ever-shifting demographic. For Cox, the country "is one of the most mature markets for Scotch, but it's also the biggest emerging market because of the whole Hispanic and Latino consumer." This has certainly benefitted Johnnie Walker and Buchanan's that are both strong in Latin America.
However, the issue remains what to do with mainstream blends in Scotch whisky's most valuable market.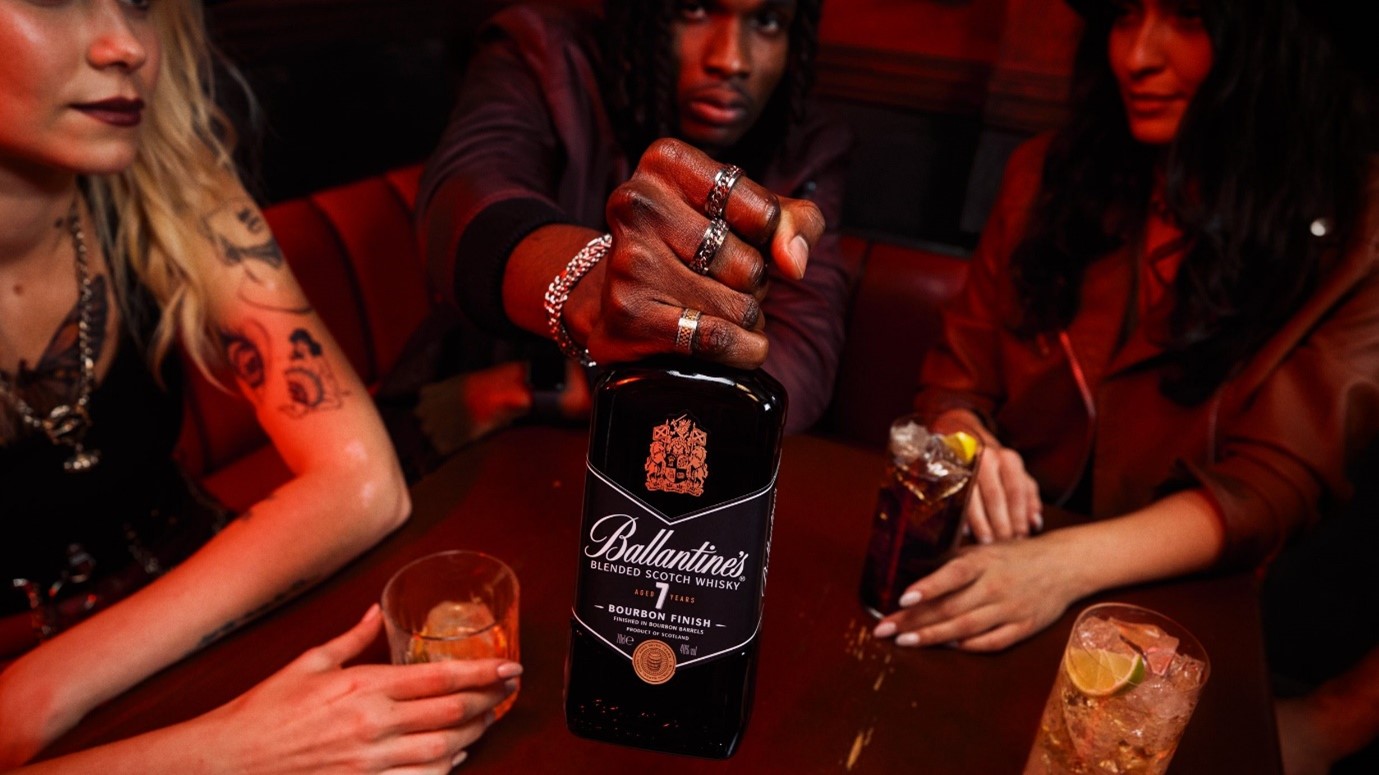 Ballantines and Dewar's, with its range of 8 year-old cask-finished whiskies, are both trying to build a slightly more premium mid-category. "There is a sweet spot. When you look at the reaction from wholesalers to retailers to bar-tenders to consumers, there is something," says Brian Cox. "Is it the age-statement? Probably not as much as the accessibility of the wood finishing concept."
Ian Macleod Distillers' Isle of Skye 8 year-old is a blend offering provenance and a reasonably 'premium' number on the label that is attracting growing interest in the States according to Iain Weir, the firm's marketing director. He also points out how the industry needs to refocus on premium blends given the relative shortage of aged malt whisky at present.
However, David King is not convinced that slapping '7' or '8' on a blend will prove to be the silver bullet. "I think the age-statement is a false friend, though it's a great excuse for marketing," he says.
Jamie MacKenzie, Beam Suntory's director for Scotch and Irish whisk(e)y, regional brands North America, is determinedly upbeat about the spirit's future in America.
"The whole category continues to be incredibly resilient," he says. "I think there's a growing understanding and appreciation amongst consumers of super-premium spirits, that blended Scotch whisky can deliver a tremendous drinking experience. And I think there's an opportunity to force a reappraisal of quality blended Scotch and the art of blending whisky."
That said, Beam Suntory seems more invested in its single malts like Bowmore and Laphroaig in the States than its main blend, Teachers, which has not gone down the 7 or 8 year-old route. Whether this new sub-category can help rejuvenate this crucial market for mainstream Scotch remains to be seen, but it's surely worth a try.
Front Page Image: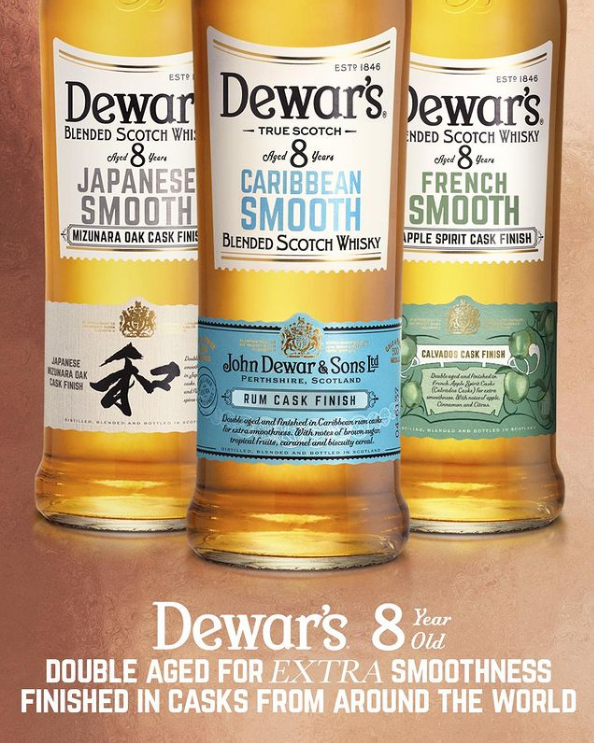 Award-winning drinks columnist and author Tom Bruce-Gardyne began his career in the wine trade, managing exports for a major Sicilian producer. Now freelance for 20 years, Tom has been a weekly columnist for The Herald and his books include The Scotch Whisky Book and most recently Scotch Whisky Treasures.
You can read more comment and analysis on the Scotch whisky industry by clicking on Whisky News.