Friday 2/7/2021 08:31 Richard Woodard
Luxury Brands and Limited Edition Scotch: Partners for HNWI Whisky
From Macallan and Lalique to Bowmore and Aston Martin, luxury brand collaborations are all the rage in Scotch whisky. But what do these 'high net worth' tie-ups accomplish, and how do you choose the right partner? Richard Woodard reports for WhiskyInvestDirect...
It's FAIR to say that 1964 was a pretty big year for both Islay single malt Bowmore and luxury sports car manufacturer Aston Martin.
Thanks to the classic James Bond movie Goldfinger, the latter's DB5 grand tourer became arguably the most famous car in the world.
Meanwhile, Bowmore was laying down the spirit that would become the legendary Black Bowmore, darling of whisky collectors the world over.
From this nice coincidence emerged, last autumn, Black Bowmore DB5 1964, a £50,000 limited edition bottling of a 31-year-old Black Bowmore (originally bottled in 1995). Only 27 bottles were created, and the now obligatory swanky presentation case was supplemented by a neat touch – a genuine DB5 piston, milled out to contain the bottle.
"It has something that ticks all the boxes," says Ken Grier, founder of luxury brand consultancy De-Still Creative, which worked on the project with Bowmore owner Beam Suntory.
"Two British brands with great heritage and craftsmanship – brands that people want to love because they're very genuine."
It sold out within weeks in late 2020, and when a bottle was auctioned by Sotheby's in February, it fetched US$118,000 – so it's fair to say that the collaboration worked.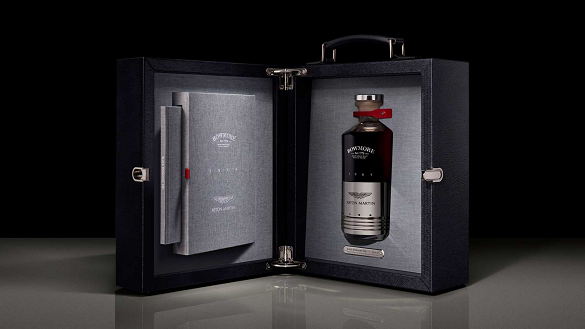 If the Bowmore x Aston Martin tie-up sounds like the kind of thing Macallan might do, it's hardly surprising.
Grier was previously brand director and creative director for the luxury-oriented Speyside single malt, and the man who helped forge Macallan's partnerships with the likes of crystal-glass maker Lalique and Magnum Photos.
"Collaborations do a number of things," he says. "They give you another interesting dimension to your own story, and you're beginning to recruit from a different pool of consumers."
Grier recalls how Macallan's luxury Lalique decanters caught the eye of a wealthy Chinese businessman, who wanted to use them as corporate gifts. In the process, he discovered a love for single malt and became a collector.
Given the development of rare single malt Scotch over the past few decades, and the legendary status of Black Bowmore, it's easy to identify the mutual benefits of the tie-up with Aston Martin. But are such partnerships as effective when the whisky lacks Bowmore's profile?
In late 2018, Perthshire distillery Glenturret – until then best-known as the home of tourist attraction The Famous Grouse Experience, named after the lower-cost blend its output is part of – was sold to Silvio Denz, owner of Lalique. It was soon obvious that Denz was determined to bring all of his luxury nous to bear on a less-than-famous, until then rarely bottled single malt.
In March this year, the slow transformation of Glenturret from blends workhorse to luxury malt saw the release of The Glenturret Jaguar E-Type, a limited edition vatting bottled to mark the 60th anniversary of the classic car's 11-hour drive from Coventry to the Geneva Motor Show.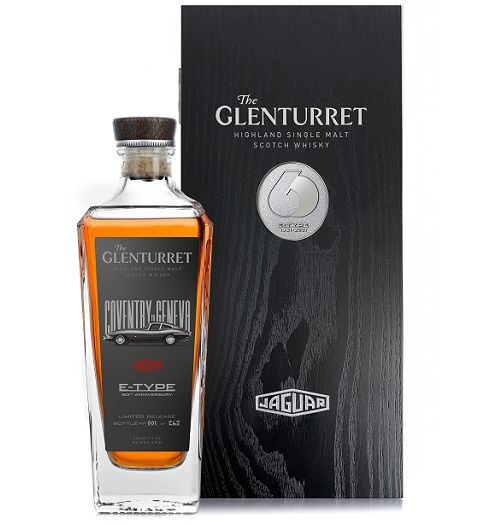 In all, 265 bottles of the £1,500 whisky were issued – in line with the car's 265bhp power output.
Grier – who again was involved in the tie-up – stresses that this was not some random collision of brands: Lalique produces a fragrance for the car maker; the Geneva link also connects to Denz, who is Swiss.
However, unlike Bowmore/Aston Martin, at the time of writing the bottling had not sold out, and was still available to buy on the Glenturret website.
So what makes a successful collaboration? Grier highlights four aspects: an authentic and interesting story; aesthetic appeal; high-quality liquid; and scarcity. "And there's got to be an even-handedness to the partnership," he says. "One cannot dominate the other."
He's equally clear about what doesn't work. "You can buy a collaboration, but all you do is buy a name. The worst of it is, it looks like granddad dancing – there's no glue and no story, and it looks a bit tacky and forced. People need depth."
This is where the marketplace has changed since Macallan first worked with Lalique, and a host of other collaborators from world-famous photographers to Private Eye magazine, top restaurant El Celler de Can Roca and watchmaker Urwerk. Now everyone with a budget and a marketing playbook wants to do the same thing.
Back then, Macallan was breaking new ground for whisky, seeking to inhabit the same sphere of HNWIs (aka "high net worth individuals" in the marketing world) as high-end Cognac. "We had to do things that were different, to amplify the brand the play in the world of luxury, rather than being a single malt," says Grier.
"Nowadays it's harder in so many ways.
"Finding the right partner takes a lot of blood, sweat and tears, a lot of research. Consumers are pickier these days, more demanding. You've got to get all the planets aligned to make a collaboration successful – but, when it works, it has a kind of effortlessness to it."
Front Page Image: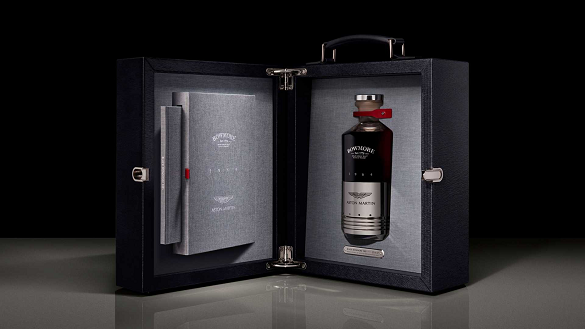 Richard Woodard has been writing about spirits and wine for 20 years, editing and contributing to a number of magazines and websites, including Decanter, The Spirits Business, just-drinks.com and Club Oenologique. He was also one of the founding editors of Scotchwhisky.com.