Friday 12/8/2022 09:00 Richard Woodard
A Postcard from Africa
Scotch whisky's relentless pursuit of new frontiers has seen it conquer Europe, the Americas and Asia-Pacific… now Africa is in the sights of distillers as they target a continent that is brimming with economic potential. Richard Woodard reports for WhiskyInvestDirect…
THERE have been setbacks along the way, but the past century has been generally kind to Scotch whisky – and its long-term transformation into a multi-billion pound industry has been built on the exploration of new horizons, from Europe to the Americas and Asia.
Prohibition and the post-war era saw the conquering of the US by blends like Chivas Regal and Cutty Sark, and more recent times have witnessed the emergence of Asian economic power – first Japan, then China – to embrace a new-found love of blends and single malts.
So, where next?
This was Alex Ricard, chief executive of Pernod Ricard, owner of the second-largest Scotch whisky business, speaking in 2019: "We have a clear vision: Africa is Asia in 15 to 20 years from today. That's because of demographics, urbanisation rates and economic growth. Our business has been growing consistently in the region over the last six or seven years."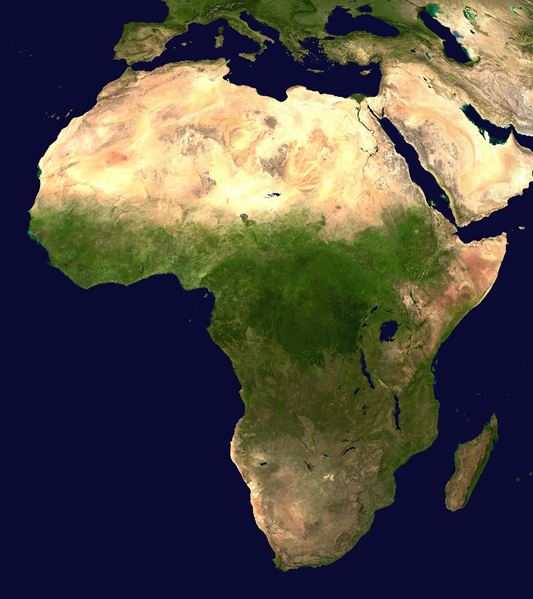 Photo: NASA
It could be argued that Pernod's Scotch whisky business Chivas Brothers had some catching up to do. Until about a decade ago, its only sub-Saharan market was South Africa, but it has since ventured into a number of other countries including Namibia, Angola, Nigeria, Kenya and Ghana.
It's a different story for the largest operator in Scotch whisky, Diageo. The company has long had a significant presence across the continent, although the focus has traditionally been more on beer than blends. But things are changing now.
In Diageo's Annual Report for FY22, Africa is mentioned 91 times. Reported revenues from the region were up 19% (22% on an organic basis), mirrored by a 19% increase in beer sales (accounting for about two-thirds of Africa revenues); but spirits sales outstripped this, rising by 20%.
That doesn't sound especially significant, but context is all. This was a post-Covid recovery year for Diageo's Africa business, when the hard-hit beer markets of East Africa were boosted by the reopening of bars and restaurants (beer is typically disproportionately reliant on on-trade sales). There's a strong argument that this skews the figures, disguising a much more robust performance for the company's spirits brands.
While spirits for Diageo covers a gamut of product types from Smirnoff to Baileys, FY22 was an especially good year for Johnnie Walker, the company's flagship blended Scotch and the best-selling whisky on the planet. Volumes in Africa were up 16%, and revenues rose 22%, thanks in part to a pan-African "Keep Walking" marketing campaign launched across the continent during the year.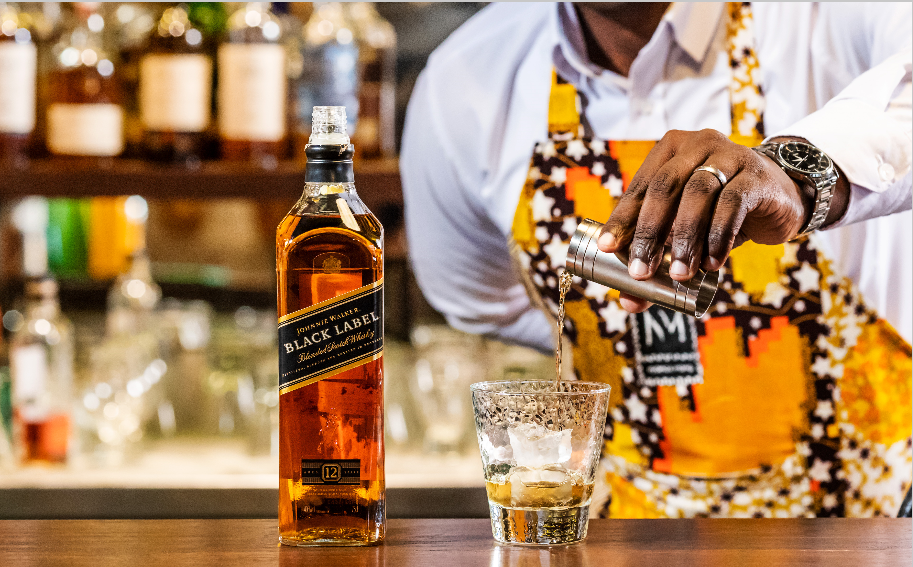 The fact that it is Walker leading the charge is significant. A typical template for emerging beverage alcohol markets, as economic conditions improve, sees consumers move from cheap local alcohol into beer, and then on to lower-priced "international" spirits (and wine).
In this scenario, the weapons of choice for a multinational would be its cheapest blends – for Diageo, the Vat 69s and Black & Whites of this world, the mainstream products that do so much to embed Scotch in cultures, without ever attracting the headlines afforded to Johnnie Walker and single malt. The current success of Walker in Africa suggests that the continent is already moving in a positive direction and embracing higher-priced whiskies.
The obvious caveat is that such pan-continental generalisations are undercut by many nuances in a vast region of contrasting economic fortunes and stages of development.
Luxury products traditionally sell well in oil-rich countries such as Nigeria and Angola when times are good – but sales can fall off a proverbial cliff when macroeconomic indicators go awry.
Then there is South Africa, beset by a series of alcohol bans in 2020 thanks to Covid-19, and in long-term economic trouble that predates the pandemic.
While much of the continent views Scotch as a badge of honour to signify pride in new-found prosperity, many in South Africa see it as yesterday's drink – a staid and stodgy option compared to the "cool" of Cognac and vodka. Gin now shifts more units here than whisky, and even within that universe, the three Js – Jameson, Jack Daniel's and Jim Beam – triumph over Scotch in the credibility stakes.
But even here there are bright spots, in burgeoning sales of single malts such as The Glenlivet and Glenfiddich at the top end, and also in the fact that Scotch enjoys latent levels of awareness here that it can only dream of elsewhere in the continent.
There is promise too in Heineken's €2.2bn acquisition of Distell, the South African business that spans beer/cider, wine and spirits, including Scotch (Scottish Leader, plus malts Deanston, Bunnahabhain and Tobermory/Ledaig).
That deal, struck in late 2021, was mostly about the Dutch brewer consolidating and expanding its pan-African beer presence – but it also reflects a broader move of beer companies into spirits, to expand their future growth opportunities.
For Scotch, the combination of its sought-after blends and malts with the distribution clout of a company the size of Heineken can only be positive for its future – both in South Africa and throughout the continent. It's likely to take some years or even decades, but Alex Ricard's optimistic description of Africa's future will surely prove prophetic in time.
Front Page Image: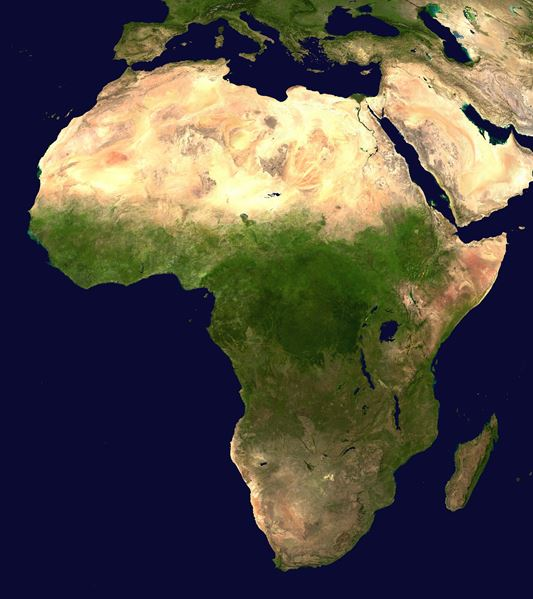 Richard Woodard has been writing about spirits and wine for 20 years, editing and contributing to a number of magazines and websites, including Decanter, The Spirits Business, just-drinks.com and Club Oenologique. He was also one of the founding editors of Scotchwhisky.com.