Thursday 2/9/2021 20:25 Tom Bruce-Gardyne
Smoke, Fire and Scotch Whisky's Maybe-M&A Boom
The Scotch whisky industry has already undergone massive consolidation. So what might Heineken's move for Distell mean for today's independent distillers? Tom Bruce-Gardyne investigates for WhiskyInvestDirect...
MERGERS & ACQUISITIONS are a little like those fabled buses.
You wait for ages, then they all turn up at once.
So might Heineken's move for Distell signal a broader move to consolidate the Scotch whisky industry even further?
Heineken (AMS: HEIA) seemed to signal a taste for Scotch in its bid to buy South Africa's biggest drinks group Distell (JSE: DGH), with talks due to conclude by the end of this month.
If a deal goes through, the Dutch brewing giant could find itself behind the wheel of Bunnahabhain, Tobermory and Deanston malt distilleries (some of whose maturing Scotch is currently held by WhiskyInvestDirect users), plus Scottish Leader – a price-fighting blend that is big in South Africa and Taiwan.
Distell acquired these Scotch brands when it bought Burn Stewart for £160 million in 2013, the year of the last really big merger in the booze trade, with the US$14 billion creation of Beam-Suntory (privately-owned as part of Japanese giant Suntory Holdings).
The only possible giant combination left? That of Pernod Ricard (EPA: RI) and Brown-Forman (NYSE: BF.B).
Assuming it was a Pernod-led deal, it would narrow the gap between the French group and London-listed Diageo (LON: DGE). Already owning the 2nd and 4th largest Scotch whisky brands worldwide, a combined Performan-Brown (or whatever they might call it) would have a 16% share of global international spirits by value.
That compares to Diageo's 19% based on 2019 figures from market research firm IWSR. And the long-term, stated ambition of Pernod's chairman and CEO Alexandre Ricard's is to be a global leader.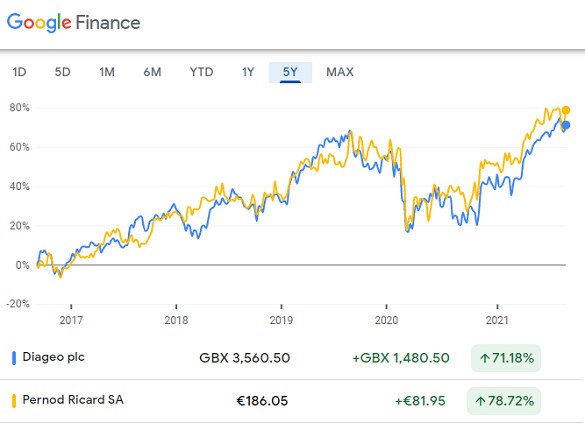 Brown-Forman's sole foray into Scotch was in 2016 when it bought BenRiach, Glendronach and Glenglassaugh for £285m. Its power brand is Jack Daniels, which could help boost the likes of Ballantine's whisky in America while Jack benefits from Pernod's distribution muscle in India for example.
There are attractive synergies for sure, but is a deal remotely likely?
Given the family share structure of these publicly-quoted companies it would not be easy. Either the Brown's in Lynchburg or the Ricard's in Paris would have to give ground, and there is no compelling reason why they would.
For now, it's just speculation, but in the words of Leonard Russell, MD of Ian Macleod Distillers: "There's usually a fire where there's smoke."
As head of the family-owned firm that sits in Scotch whisky's 'second division' as he calls it, Leonard is used to receiving unsolicited offers, but the answer is always 'no', not least because he cannot imagine life on the other side.
"I'm unemployable, and I like the income," he says. "Personally, I don't like having giants controlling the industry, but that said, the number of small distilleries in independent hands has expanded significantly."
Bouts of consolidation may be good for the City and its corporate lawyers, but how much they benefit the industry is debatable.
Whyte & Mackay for example endured endless takeovers until it was acquired by the Philippine drinks group Emperador in 2014 for £430m. Its former master blender, Richard Paterson, served under 23 different CEOs apparently, which hardly encouraged long-term vision, you'd imagine.
Mergers and acquisitions can reshuffle the pack of brands and distilleries. When Diageo was created out of Grand Met and Guiness in 1997, it was forced to sell Dewar's a year later to Bacardi, while Beam bought Laphroaig after the carve-up of Allied Domecq in 2005.
"From 10-15 markets, Laphroaig went to being available in 20-30," says WhiskyInvestDirect's founder and CEO Rupert Patrick who was MD of Beam's Emerging Markets 2004-11. "Suddenly it was all about allocation and driving value. It was an awesome deal."
Often brands and distilleries are sold for rationalisation purposes. Ian Macleod Distillers acquired Glengoyne and Tamdhu from Edrington, and is currently rebuilding the former Diageo distillery of Rosebank. All three had been somewhat neglected and are destined to be far more cherished by their new owner.
It will be interesting to see what happens to Cutty Sark, bought from Edrington by family-owned La Martiniquaise-Bardinet in 2018 for an undisclosed sum. "He probably bought it as a mature brand on a pretty low multiple," says Rupert of the firm's CEO, Jean-Pierre Cayard, "and aims to extend its life beyond what he paid.
"He knows exactly what he's doing."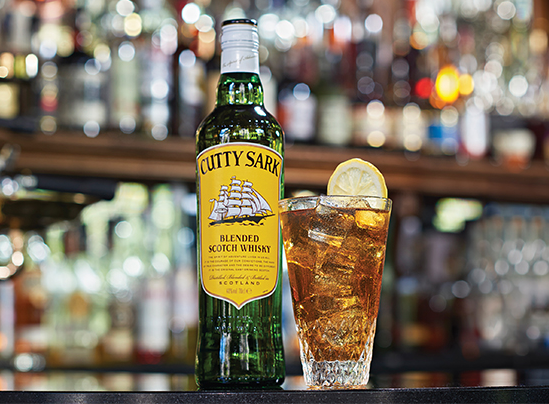 There are other, similar Scotch blends sitting in the drink's cupboard of the big brand-owners, feeling not as loved as they once were.
Diageo's J&B, for example, sold 3m cases in Spain alone in 2002 compared to 2.3m globally last year. If it were ever sold, "you would really need to know what the liquid supply's been like for the last ten years" says Rupert.
"Did Diageo have to make choices about J&B and Johnnie Walker because they were limited on liquid, or did they just struggle to push it as much as they wanted to?"
For now, and for drinks giants wanting to expand through M&A, "it's so hard to buy anything in Scotch," Rupert says. His advice to aspiring corporate whisky barons is to consider one of the new malt distilleries – "one that's selling 3-4,000 cases a year, that you could take to 50-100,000 cases. That's probably the best value you're going to get."
Unless of course Heineken does buy Distell and decides it doesn't like Scotch after all. In which case, get your bids in for Bunnahabhain and co.
Front Page Image: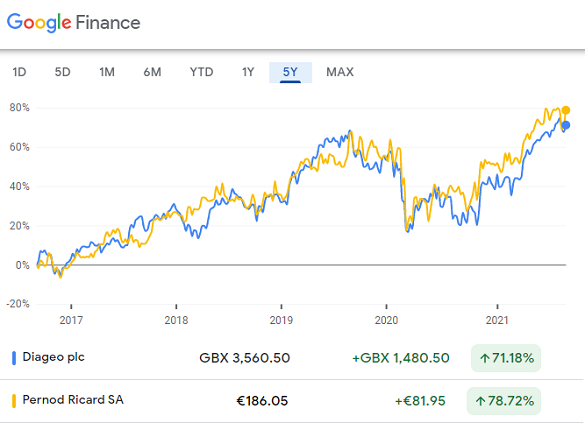 Award-winning drinks columnist and author Tom Bruce-Gardyne began his career in the wine trade, managing exports for a major Sicilian producer. Now freelance for 20 years, Tom has been a weekly columnist for The Herald and his books include The Scotch Whisky Book and most recently Scotch Whisky Treasures.
You can read more comment and analysis on the Scotch whisky industry by clicking on Whisky News.