Thursday 15/4/2021 10:31 Tom Bruce-Gardyne
Hi, Hi, to Scotch Whisky's Own Rye
No longer a symbol of lost times, drinking rye whiskey has jumped 15-fold in the US in a decade. Cue the Scotch whisky industry, says Tom Bruce-Gardyne at WhiskyInvestDirect...
FIFTY YEARS ago next month, the singer Don Maclean recorded 'American Pie' – his ode to a lost age of innocence and days gone by, of Chevrolets, white picket fences and 'good ole boys drinking whiskey and rye'.
American rye whiskey was already very yesteryear in 1971, with sales having never recovered from US Prohibition (when Scotch whisky really began to move in). Rye's decline continued, and by 2009 US sales amounted to just 88,000 cases.
Yet from near extinction, rye has seen a remarkable renaissance, partly thanks to the growth in classic cocktails like the Manhattan. Last year rye grew 16% to 1.4 million cases, or almost 5% of all US whiskey.
Rye, with its uniquely spicy sweetness, has now spread in all directions, reaching Scotland in late 2018 when Arbikie Highland Rye became the first to market.
By then Bruichladdich had begun distilling rye grown on Islay, while InchDairnie was doing the same in Fife. Diageo was already experimenting with rye at its pilot distillery in Leven, and William Grant & Sons released a single grain whisky containing rye from its Kininvie distillery two years ago.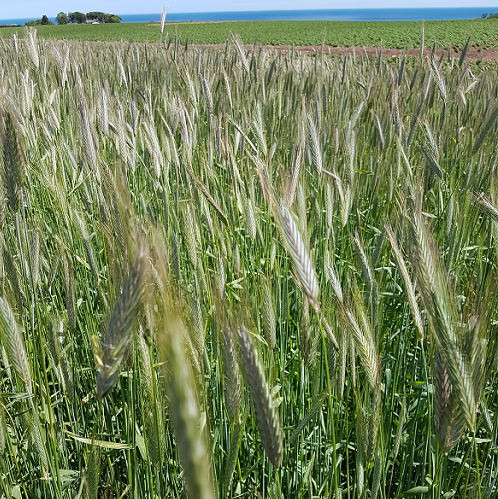 As a farm-to-bottle distiller near Montrose, Arbikie planted its first fields of rye in 2015. "It's relatively easy to grow and used to be grown quite a lot on the East Coast," says John Stirling, one of three brothers behind Arbikie.
Rye was undoubtedly distilled into Scotch whisky up until the early 20th Century, but then completely fell from favour. Indeed, the Scotch Whisky Association – defender of the rules around making and selling Scotch whisky – initially told the Stirling's they couldn't produce a Scotch Rye.
"Because we're making it as a Scotch, it tastes very different from US or Canadian Rye, and so far, the reception's been absolutely fantastic," says John. Interest has apparently spread from the States to the Middle East and Asia, and he believes that Scotch Rye "will turn into a very exciting category.
"If it follows world trends, the demand is certainly there, and if you're producing a new and innovative product, why wouldn't you do it?"
The issue for now is simply one of supply, with a mere 30,000 bottles of Arbikie Highland Rye likely to be produced this year. But help is at hand from InchDairnie, whose RyeLaw whisky will be the distillery's first release "when it's ready," says MD Ian Palmer.
As for the big distillers and their plans for rye, he claims to have heard "absolutely nothing, which tells me they're up to something."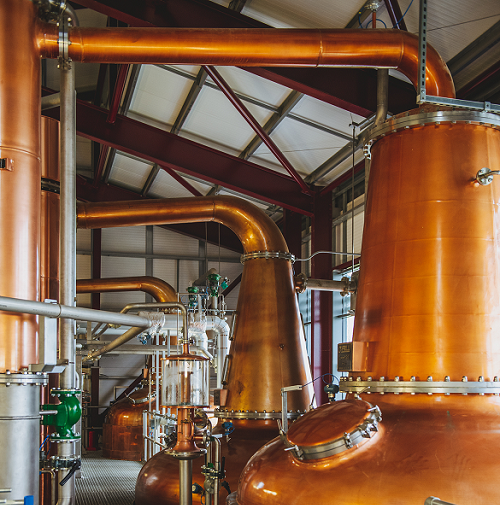 "Then again, they might say 'yes, rye's interesting, but you know what, we'll make it in America," he adds. William Grant owns Hudson whiskey in upstate New York, and Diageo owns Bulleit, the country's leading brand of rye, for which it is building a new US$130m distillery in Kentucky.
That said, both Diageo and Pernod Ricard have released 'rye cask' expressions for their flagship brands, Johnnie Walker and Chivas Regal. Picking a barrel that previously held American rye and sticking your blend in it for a few months hardly matches the work done by Arbikie, InchDairnie or Bruichladdich. But from a shallow, marketing perspective at least it gets the 'R' word on the label.
As a farm distiller, there's an added dimension to rye for John Stirling at Arbikie. "For me, it goes back to the grain," he says. "What you're tasting is significantly different, and what that's saying is 'grain matters'."
That is not the message you get from most Scotch grain whisky in his view. "My big bugbear, particularly when people go on about sustainability, is that you've still got these massive imports of maize," he says. "Maize is just based on cheapness and yield of alcohol."
As well as losing out to cheaper grains, rye is not easy to distil, as it can be sticky during the mashing process and frothy in fermentation. If you're not careful you can turn your distillery into a foam party to rival any discotheque (remember those sweaty, non-socially distanced spaces?). You need to choose the right strain of rye and certainly avoid the one used in Ryvita crispbread, which according to Ian Palmer is baked rye foam.
By 2018 plantings of Scottish rye had reached 5,800 hectares, up from just 400 ha in four years. That has been driven by the bio-mass industry, but there's no reason Scots farmers couldn't supply a surge in rye whisky in future.
Whether it happens there, it's certainly happening elsewhere, with whisky-makers in England, Ireland, Denmark, Finland and beyond all embracing rye. Perhaps one day it won't just be associated with Americana and 'them good ole boys' in their denim dungarees.
Front Page Image: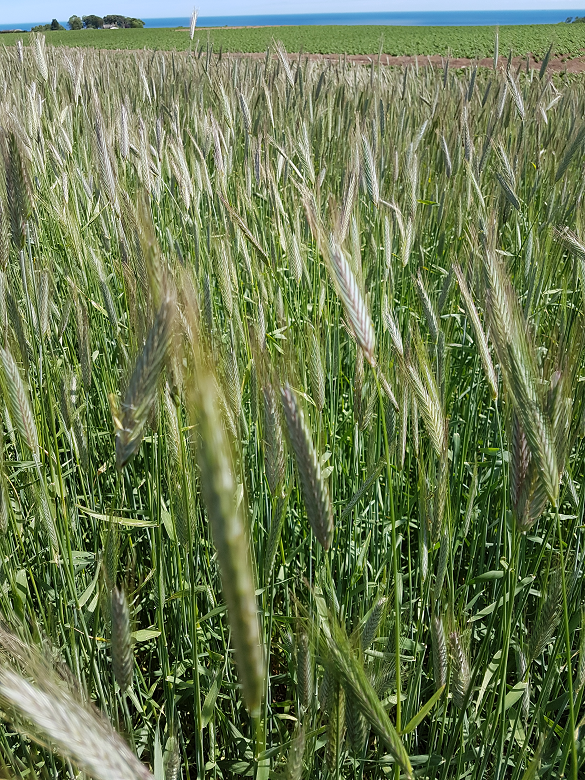 Award-winning drinks columnist and author Tom Bruce-Gardyne began his career in the wine trade, managing exports for a major Sicilian producer. Now freelance for 20 years, Tom has been a weekly columnist for The Herald and his books include The Scotch Whisky Book and most recently Scotch Whisky Treasures.
You can read more comment and analysis on the Scotch whisky industry by clicking on Whisky News.