Friday 29/1/2021 09:01 Ian Wisniewski
Scotch in France: What Next for Whisky's Auld Alliance?
No glamour, no creativity, no lifestyle – France's strict rules on alcohol adverts haven't dimmed its world-leading love for Scotch. But where now amid Covid and new world whiskies, asks Ian Wisniewski for WhiskyInvestDirect...
FRANCE is a stellar destination for Scotch whisky, the world's top market by volume and second largest by value after the States.
Despite buying 173 million bottles worth £432 million in Scotch exports in 2019, French consumers have a reputation for being price conscious. The advertising messages open to Scotch brands in France are similarly stripped back.
No glamour, no creativity, no lifestyle allowed. Only a pack shot.
That makes whisky festivals a vital way for brands to communicate in France and compensate for these strict restrictions. But among the numerous events the pandemic has forced to reschedule is Vinexpo Paris – moving from February 15-17 to June 14-16 (fingers crossed) – and that raises question marks over Whisky Live Paris.
Will it take place as a physical show on September 25-27, or will it like other whisky festivals worldwide have to repeat last year's virtual format?
"We put a huge amount of our budget into whisky shows in France, with Whisky Live Paris the biggest, which is why we launch products around it," says David King, international sales director, Gordon & MacPhail.
"Consumers who enjoy whisky used to stick to favourite brands but are now more curious and want to try different things."
The pandemic has of course driven enormous increases in e-commerce. Supermarkets dominate volume, accounting for 80% of spirits sales. Independents list more 'craft' and new brands, while whisky tastings are a hallmark of a caviste (specialist retailer).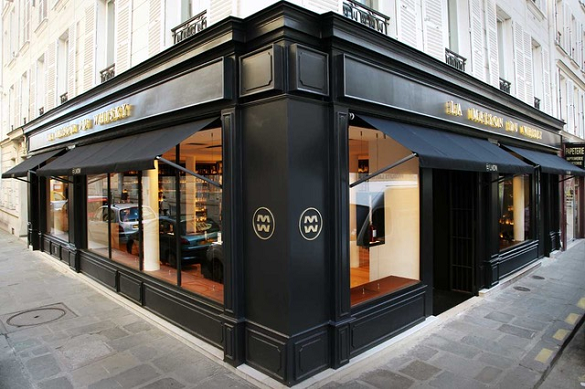 "Some people buy their regular brand at supermarkets, and for special occasions or gifting go to a caviste, which are known for providing advice," says Didier Ghorbanzadeh, communications manager, La Maison du Whisky.
"Cavistes carry a different range to supermarkets, so a distillery can divide its portfolio between supermarkets and caviste.
"Consumers want something unique, and the sense of 'newness' is very important for a release. We usually have between 1-3 exclusive single cask expressions in the La Maison du Whisky shop, each release can be 300-400 bottles, and sometimes we also have small batch bottlings."
Newness and uniqueness combine perfectly in limited-edition bottlings, which have a clear message: buy now or regret at leisure. "We tend to bring out a couple of limited-editions in the run up to Christmas," says Phil Keene, international commercial director, Compass Box.
"Limited-editions are always well received, demand outstrips allocation. France is our second biggest market by value and it's in significant growth."
In other markets consumers tend to divide into blended drinkers and those who drink malts, believing them to be 'way cooler', but this distinction doesn't seem to apply in France.
According to Ghorbanzadeh: "Scotch whisky is seeing premiumisation, and premium blends work in France. What matters is the positioning and the quality of the whisky, rather than whether it's a blend or not."
Blends are a classic pre-dinner aperitif, drunk neat, with water or on the rocks by its more mature fanbase, although an emerging cocktail culture is showing promise.
"Label 5 is investing massively in cocktails, to recruit new consumers and promote new ways of consumption," says Sylvia Bernard, Group marketing director, La Martiniquaise Bardinet. "The brand has been investing in mass media (outdoor, print & digital) and launched Label 5 Bourbon Barrel in June, 2020, its fruity and vanilla favours are perfect to mix with Cola."
Malts provide a broad range of concepts and styles to choose from, and there are some clear favourites.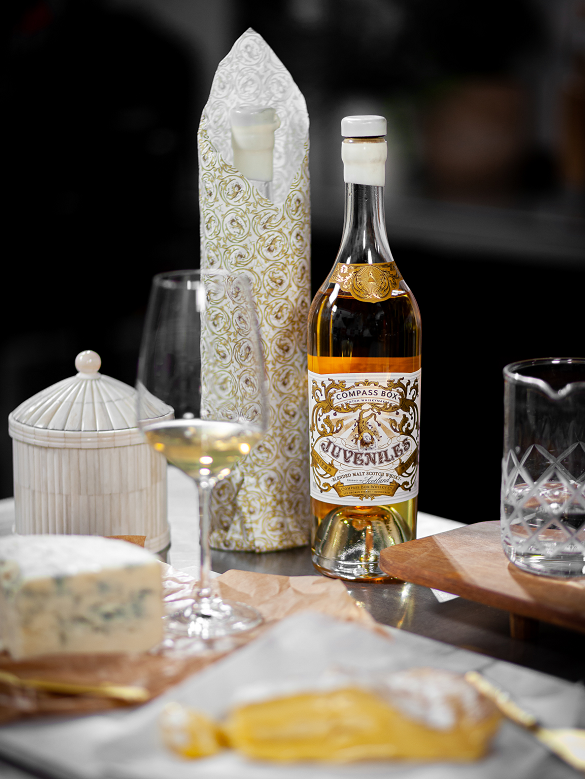 "For a long time, French consumers were really into peat, it's calming down a bit though Islay is still strong," says Whyte & Mackay's David King.
"The biggest trend is independent bottlings and single cask, cask strength bottlings. Interest in Sherry cask matured malts is also growing, and there's more talk about cask selection rather than just age, but connoisseurs still look for age statements, which are seen as justifying the price.
"Above €50 the pyramid gets pretty small, the sweet spot for us is €50-110, above €100 it really needs to be a very special whisky."
Meanwhile, retailers are also revising their goals, as Maison's Ghorbanzadeh explains: "Supermarkets now want to stock whiskies the retail chains such as Nicolas offer, the retail chains want to stock what cavistes have, and cavistes want to list more independent bottlings."
Among trends that can we expect, David King at Whyte & Mackay says, "More fragmentation away from big brands to independent bottlers and single cask bottlings."
Meanwhile, Scotch whisky will face diverse competition. "The emergence of Japanese whisky defined the last 5-10 years, and the next 5 years will see world whiskies reach the same status, with French whisky definitely becoming big," says Didier Ghorbanzadeh.
These challenges to Scotch of course come on top of Covid. But that crisis also faces Japanese and other world whiskies – and in France they have a very long way to go to even begin competing by value or volume.
Ian Wisniewski is a freelance writer and leading authority on spirits, with a focus on Scotch whisky. Over the course of his two decades covering the industry he has published seven books, including the Classic Whisky Handbook, and has contributed to publications such as Whisky Magazine, The Times, The Malt Whisky Yearbook and Scotchwhisky.com.
You can read more comment and analysis on the Scotch whisky industry by clicking on Whisky News.