Friday 3/12/2021 09:00 Ian Fraser
Suntory Time for Scotch
From a small cluster of malts, the Japanese drinks giant has swollen to become a much bigger force in Scotch whisky following the creation of Beam Suntory in 2014. Ian Fraser assesses its prospects for WhiskyInvestDirect, and ponders future possible mergers…
IN the 2003 film "Lost in Translation", a fading movie star has accepted $2 million to appear in a cheesy commercial for Japanese whisky.
Played by Bill Murray, the character struggles to understand what's going on in Tokyo, or comprehend the staccato instructions of the commercial's hipster director. All he has to do is to mouth the words "For relaxing times, make it Suntory time" with a relatively straight face, but confusion reigns on set and multiple takes are required.
Francois Bazini, managing director of Scotch, Gin and Irish at Beam Suntory, insists no such misunderstandings muddied the waters after Beam Inc, the Chicago-based owner of Ardmore, Laphroaig and Teacher's, was bought by Osaka-based Suntory for $16 billion in May 2014.
For a start, the Japanese firm already owned Islay's oldest distillery Bowmore, as well as Auchentoshan and Glen Garioch whiskies as a result of its 1994 acquisition of Morrison Bowmore.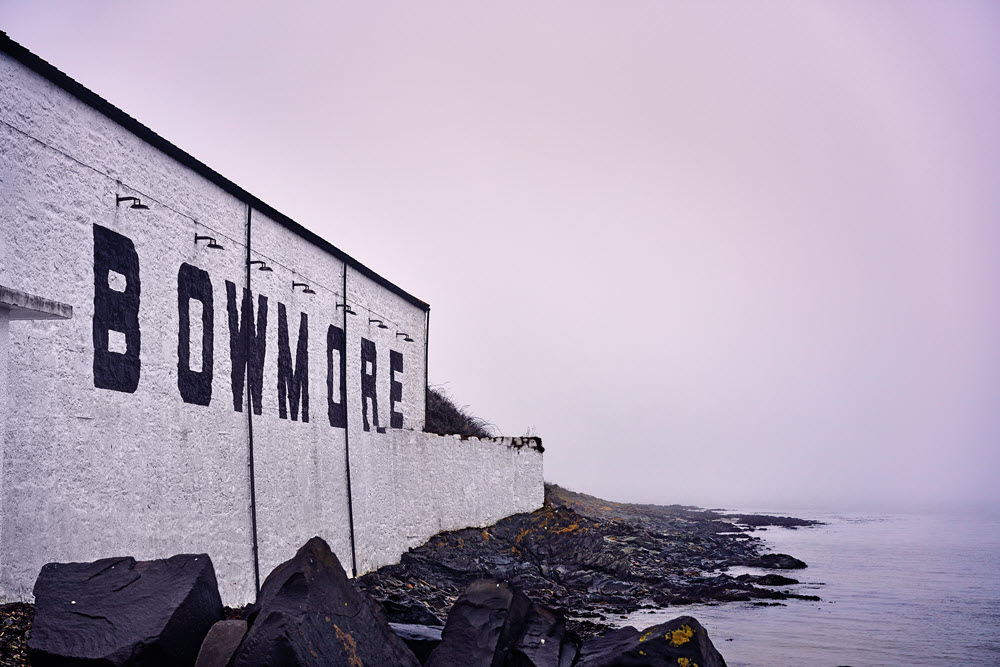 However, it was the Beam deal that transformed Suntory into the world's third-largest spirits company, after Diageo and Pernod Ricard, and dramatically enhanced its presence outside its native Japan.
While Bazini admits: "We did quickly discover we needed to make some adjustments in style," he claims the cross-cultural marriage has proved harmonious, adding: "The unique East-Meets-West culture differentiates us from every other company in our industry, both as a competitor and as an employer."
"The beauty of working with our colleagues in Japan is they bring a fresh outside perspective," he continues. "Working together, we can find the best solutions to our shared ambition of creating the highest quality of whisky for our consumers. One example is the reintroduction of direct fire stills at our Glen Garioch distillery."
Like all spirits groups, Beam Suntory clearly suffered as Covid-19 shut down licenced premises and stalled international travel.
But Bazini says: "Our brand teams have adapted well and many of our key markets are now seeing results that are ahead of pre-pandemic 2019 figures. Our Scotch whisky portfolio is in great health overall". In his view this was thanks to "prioritizing fast-growing channels like off-premise and e-commerce, and creating a number of successful innovations."
Several of these innovations have involved Bowmore - where new variants (Timeless, 30yo and 40yo) and a collaboration with Scottish graphic artist Frank Quitely have buoyed sales. The company even sold a complete set of Black Bowmore whiskies for $563,000 at auction in Hong Kong in April, to boost its credentials as a true luxury brand.
This has been reinforced by various co-promotions with Aston Martin since November 2019.
Not that everyone is impressed. One Instagram user responded to a recent post, saying "Hey, marketing department of @bowmore are you aware that there is a global warming and environmental breakdown fuelled by the use and abuse of fossil fuels in the car industry?"
But Beam Suntory's marketing style is not one-size-fits-all. The success of triple-distilled Auchentoshan in Asia, and especially Taiwan, has been fuelled by focussing on its smoothness and suitability for cocktails. Whereas with Laphroaig, it has been promoting its 'Cairdeas' (friendship) variant, the Friends of Laphroaig Club and the 'My Laphroaig Moment'' photographic competition.
Meanwhile, the firm's main blended Scotch, founded by Glasgow grocer William Teacher in 1830, is unlikely to seek to emulate Diageo's Johnnie Walker in global reach, preferring to focus on selected markets such as Japan and India - where it is the second best-selling Scotch. In India, Teacher's is being heavily promoted on Instagram, with posts featuring local celebrities including actress and MTV video-jockey Anusha Dandekar.
Overall, Beam Suntory is pouring $1 billion into its so-called 'proof positive' strategy which includes £6 million to renovate Glen Garioch. The Aberdeenshire distillery will have its traditional production process reinstated and reduce its carbon footprint. The company also recently unveiled its Peatland Water Sanctuary initiative, aimed at restoring and conserving peatlands.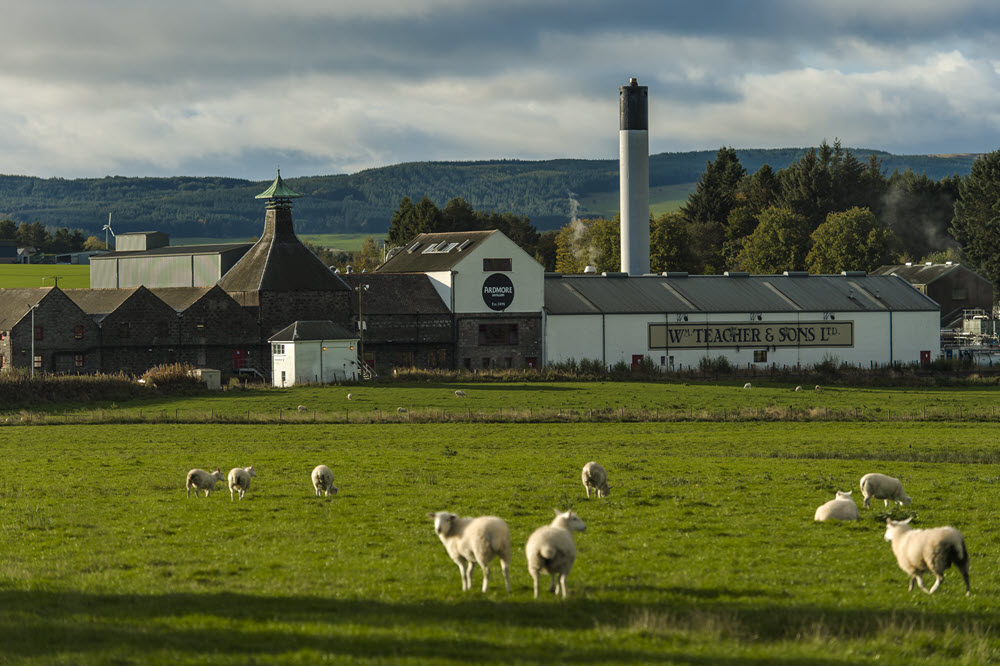 According to Francois Bazini, Suntory is committed to maintaining "a global leadership position" in the wider whisky/whiskey sector, adding "being a meaningful player in Scotch is fundamental to that." However, while Suntory may be the world's third-biggest player in spirits, it is lagging in Scotch, at least in volume terms. WhiskyInvestDirect figures show it has only a 2 per cent share of the global Scotch whisky market, placing it eighth behind the likes of Diageo, Pernod Ricard and William Grant's.
Bazini highlights the fact that Scotch, more than spirits like Tequila and bourbon, has a broad geographical footprint and is becoming more popular with young people, especially in Asia.
And, like every industry player, he stresses Beam Suntory's focus on "premiumisation" and its commitment to introducing new expressions, ensuring there is capacity for future growth, and doing more to protect the environment.
The company recently completed a deal with Glasgow-based Edrington Group, which saw Edrington take ownership of Edrington-Beam Suntory UK and Beam Suntory take ownership of Maxxium Spain. Both companies believe having wholly-owned subsidiaries in Britain and Spain is more conducive to future growth, while they share distribution partnerships in other markets.
Beam Suntory's parent group, Japan-based Suntory, further cemented ties with the maker of Famous Grouse, Macallan and Highland Park by buying a 10% share in Edrington in January 2020. History suggests this could presage a stronger Japano-Scottish alliance in the future, and who knows – maybe a full-blown Edrington-Beam-Suntory marriage within ten years?
Front Page Image: