Friday 18/11/2022 09:00 Ian Fraser
A Dram with Maurice Doyle
In a Scotch whisky career spanning Bacardi, William Grant's and now Compass Box, Maurice Doyle is clearly passionate about the spirit. But over a virtual 'dram', he shares some concerns for the category's future with Ian Fraser...
In Maurice Doyle's view, some of the biggest Scotch brands have been allowed to atrophy through the use of flawed marketing approaches, driven by what he calls a "defensive mindset". In the process, he feels younger drinkers have been alienated.
"Scotch is a wonderful industry, with some amazing brands, and some incredible people," he says, "but it has work to do. If you look at the US, Scotch whisky is still very big and important, but it is losing share to Irish and American whiskies which have managed to connect with their target consumers more effectively than Scotch has. They're seen as more accessible, more welcoming, more fun to explore."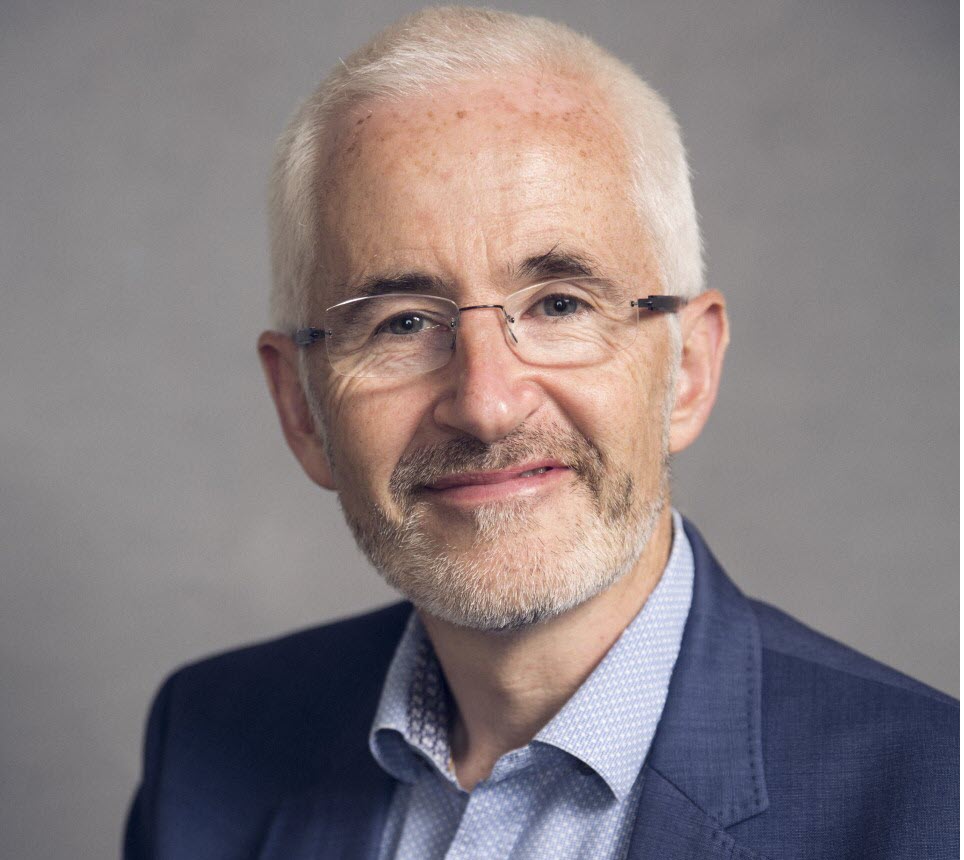 "Scotch whisky needs to do more to ensure it stays relevant," he continues. "I see no reason why it can't do that, but to ensure we can, we have to be more welcoming, inclusive and fun."
"I actually think we're at a pivotal moment for the Scotch whisky industry. If the defensive mindset is maintained, then it will continue to underperform other whisky categories."
Doyle was born and bred in Bray, a seaside town 12 miles south of Dublin where his parents owned and ran the general store and where Doyle says he fell in love with retail. On graduating from Trinity College, Dublin, he spent several years with Procter & Gamble, looking after brands like Lenor, Ariel and Dreft which, he says: "gave me a great grounding in marketing".
He switched to drinks in 1992, joining Bacardi UK as product manager. One of his early experiences there was the launch and rollout of the pioneering alcopop Bacardi Breeze, which taught him a lot about the need for constant rejuvenation in the sector.
Then, after a stint as Bacardi's European regional marketing director, he returned to take up the same role in the UK in 1999, aged 33. He later established the firm's global travel retail business in 2006, helping fuel the growth of Dewar's which Bacardi had acquired from Diageo in 1998.
In 2009 Doyle was hired as chief marketing officer at William Grant & Sons, overseeing big global brands such as Glenfiddich, The Balvenie, and Grant's. An additional goal was to innovate and grow beyond the traditional Scotch sector, which he did by scaling up Hendrick's Gin and the disruptive blended malt Monkey Shoulder launched four years before he joined the firm.
"The idea was to look at Scotch whisky through a different lens. To some degree now – but even more so, then – Scotch whisky was a very conservative, with a small "c", very male sector and Monkey Shoulder looked at changing that and appealing to a different type of consumer, in different locations, in a different way." Today the brand has global sales of around 400,000 nine-litre cases.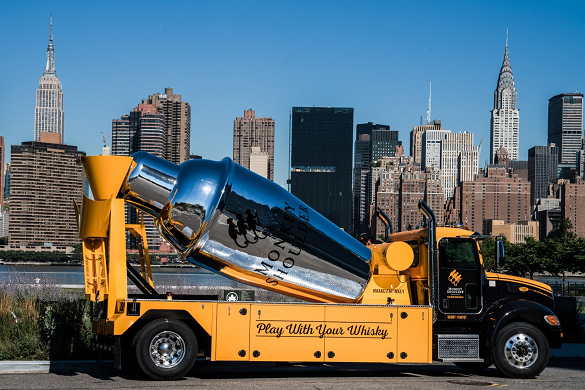 Doyle is effusive about two of his former bosses. He praises Javier Ferrán – the former Bacardi country manager who gave him his first job in the spirits industry (Ferrán left Bacardi in 2004 and has been chairman of Diageo since 2017) – and Stella David, who ran William Grant & Sons when Doyle was there. He describes both as inspirational leaders from whom he learned a lot.
He said the fact that all three firms he's worked for – Bacardi, Grant's and Suntory were global players "gave me the opportunity to have a global mindset.... For a guy out of Ireland it's been an amazing experience."
Doyle adds that "managing a steady-state brand and eking out a 1% gain every year" was never really his desire. Instead, he prefers to concentrate on growing something small into something big, or turning around ailing divisions. Overall, he says he gets his kicks from "enabling people to be better versions of themselves while scaling up premium beverage brands".
He doesn't believe any lack of imagination or creative thinking in the sector can be blamed on the rules, policed by the Scotch Whisky Association, on how the drink is made, marketed and exported. Instead, he insists it's a 'mindset thing', and argues that brands such as Monkey Shoulder and Compass Box show how this can be overcome. In April he was appointed CEO of the highly innovative Compass Box to work alongside its founder, John Glaser.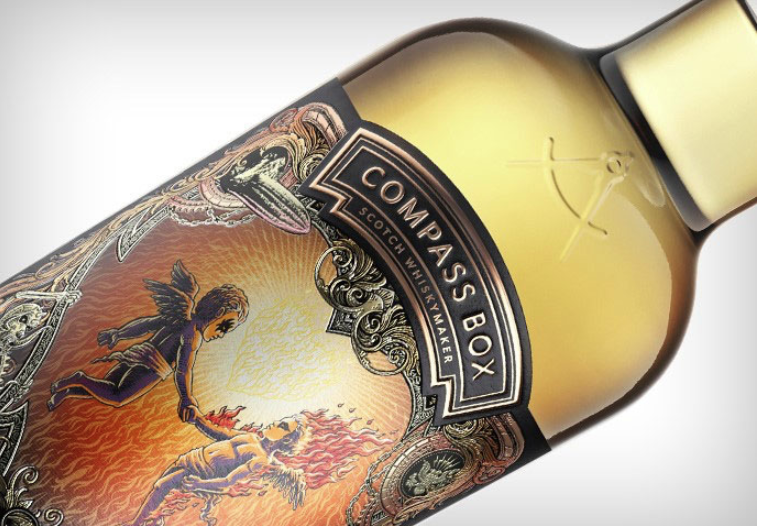 Nor does Doyle believe that inflation and the cost-of-living crisis are going to send the premiumisation trend in the Scotch whisky sector into reverse.
"Premiumisation is here to stay. The evidence from previous recessions is that it is the middle market that gets squeezed. In the US, both the value end and the top end are doing very well. It's the middle market that's getting squeezed. Buying a bottle of Compass Box Peat Monster for $65 in the US is an affordable treat for those in our target market. The overall theme of people drinking less but better is going to continue."
The attraction of joining Compass Box stems from his admiration of all that Glaser has achieved in two decades. "John's goal is to make the world of Scotch whisky a more interesting place, adding more joy and fun and breaking down some of the rules and the barriers which exist," he says. "It was about 15 years ago that I bought my first bottle of Hedonism. It was a brand that I always really enjoyed and I thought, my God, what an amazing opportunity to partner with John and a small team and to help build the brand."
"I have worked on some incredible brands, but I have never worked on a brand where, among those who know it and know it well, people feel more of an emotional connection with it. Our job is to grow that number."
Front Page Image: