Friday 20/11/2020 12:04 Richard Woodard
Scotch & RTDs: The Time is Now
Covid-19 has decimated on-trade and duty-free spirit sales, but the vibrant ready-to-drink (RTD) sector has boomed. Is Scotch missing out? Not for much longer, says Richard Woodard for WhiskyInvestDirect...
IF GLOBAL EVENTS in 2020 have been monopolised by a devastating pandemic, the world of drinks has been similarly dominated by one, once much-maligned sector:
RTDs or ready-to-drink products.
As sales of just about every beverage category contracted (Scotch included), the US in particular was gripped by the era of the RTD and, most spectacularly, the summer of the hard seltzer – that peculiarly American concoction of flavoured sparkling water, spiked with alcohol.
As autumn moves towards winter, the phenomenon is showing about as much sign of slowing down as the pandemic. Data analyst the IWSR reckons global RTD sales volumes will have risen by 43% during 2020 and projects that it will maintain a compound annual growth rate of +21.8% up to 2024.
What is more, these pre-mixed drinks are predicted to steal market share from beer, not spirits – so there is less chance of 'cannibalisation', where one brand iteration simply steals sales from another.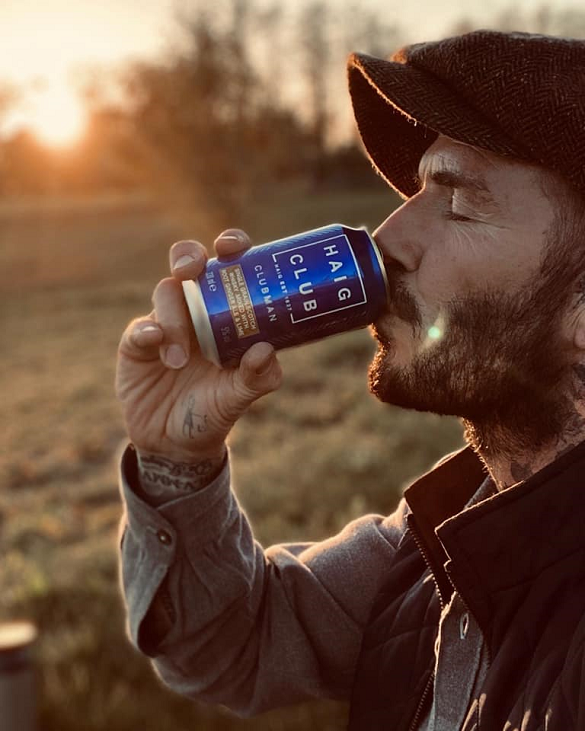 If your impression of RTDs is one of garishly coloured cans full of excessively sugary alcopops, you might well wonder what all of this has to do with Scotch whisky. Especially in the US, where so much of the recent RTD growth has been driven by hard seltzers.
But that would be to misunderstand the changing nature of RTDs today. This is a segment of beverage alcohol that is fast evolving, diversifying and premiumising – and spreading from traditional core markets such as the US, Australia and Japan to the rest of the world.
While the core of the US RTD market is focused on malt-based drinks (because they enjoy tax advantages), there are growing numbers of spirit-based RTDs and pre-mixed cocktails centred on marquee names such as Smirnoff and Absolut – and Jack Daniel's.
Where Scotch brands have been cautious about dipping a toe into these waters, Jack has been surfing the wave for years. There's Jack with cola, Jack with ginger ale, and the hugely successful Country Cocktails range. You can even buy the higher-priced expression Gentleman Jack in a pre-mix which, in price terms, would be akin to Diageo releasing a Johnnie Walker Double Black RTD.
Jack Daniel's RTD products now sell more than 10 million cases a year, and more than 1m cases in each of four countries: the US, Australia, Germany and Mexico. And, in the first quarter of the latest fiscal year, when sales of Jack Daniel's core whiskey product dropped 10%, the brand's RTD revenues were up by 37%.
There are multiple reasons why RTDs are popular with consumers, and popular in a pandemic, not least their sheer convenience: just open, pour and drink. They're also usually low in alcohol, calories and portion size (typically 35cl or smaller) – all attractive attributes for consumers who are increasingly concerned about health and wellness. And cans – the dominant packaging format – are better for the environment than glass bottles.
Not only are these aspects a draw for consumers, they're a draw for millennial consumers in particular – an audience with which Scotch sometimes struggles to connect. And here is the point of RTDs: they offer an approachable, low-risk (in terms of expense) entry-point into the world of Scotch whisky. In pre-mixed cocktail form, they can also showcase Scotch's mixability, priming Covid consumers for a time when the bars of the world can reopen.
The big players need little convincing. Diageo has already signalled that whisky will be a big part of the company's new focus on spirits pre-mixes and RTD cocktails, with the June 2020 release of a two-strong RTD range from David Beckham-endorsed grain whisky Haig Club an early taste of what is to come.
What Diageo and other companies including Pernod Ricard and Beam Suntory have recognised is the growing diversification of RTDs, from seltzers to provide simple refreshment in a low-cal, low-alc form, to canned cocktails with premium ingredients to bring the style bar experience home during the pandemic.
Of course, not every whisky can play in this arena: it's hard to imagine Macallan's next release being a Mac & Coke pre-mix. But if the right Scotch brands – predominantly, although by no means exclusively, blends – can democratise as RTDs premiumise, the two could meet in the middle in a mutually beneficial match.
Some may still protest that for Scotch to embrace RTDs threatens a global reputation for aspirational excellence that has taken centuries to achieve. But low-priced blends have historically been the driving force of the Scotch juggernaut, acting as recruitment sergeants to the category and accounting for huge sales volumes along the way. Could anyone really claim they dilute the status of rare and collectable single malts?
Scotch-based RTDs are merely the latest manifestation of that need state. Scotch could sit sniffily on the sidelines and refuse to engage, but that would be a complacent and arrogant mistake in a world that is changing so rapidly. One of the secrets to Scotch's long success story is a readiness to adapt and evolve in order to survive and thrive.
Can the industry afford to forget that now?
Richard Woodard has been writing about spirits and wine for 20 years, editing and contributing to a number of magazines and websites, including Decanter, The Spirits Business, just-drinks.com and Club Oenologique. He was also one of the founding editors of Scotchwhisky.com.