Friday 19/5/2023 09:00 Ian Fraser
A Dram with Alex Bruce
Brimming with joie-de-vivre, Alex Bruce is a great ambassador for the fun side of Scotch whisky – an industry that can be a bit corporate and staid at times. Over a dram with Ian Fraser, he tells the tale of Adelphi and its malt distillery, Ardnamurchan
Since taking over as Adelphi Distillery's managing director nine years ago, Alex Bruce has transformed the business into a substantial independent bottler, with its own distillery with a potential production capacity of 500,000 LPA on Scotland's west coast.
And despite irksome recent developments like Jeremy Hunt's imminent duty hike and the shambles of the Scottish Government's deposit return scheme, he seems to be having the time of his life.
Settling in for a chat at Edinburgh's Bonham Hotel, Bruce, 52, says the Scotch whisky industry is quite unusual in being so convivial and collaborative.
"It's one of the friendliest places on Earth, giving you the opportunity to meet amazing people all over the world. And it's all about the product – whisky is a social drink that brings people together. The wine industry is much more competitive and cutthroat."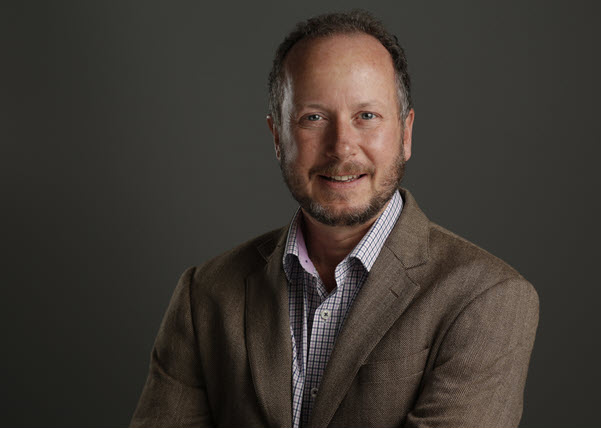 After graduating in business and languages from Edinburgh Napier University, Bruce's first job was with Rémy Cointreau, where he worked on Louis XIII premium cognac from an office overlooking the Champs Elysées. The experience taught him that "you need to adapt brands to suit each territory", and that French spirits manufacturers tend to prioritise fancy packaging over taste.
His next job, running Justerini & Brooks' wine warehouse in Edinburgh, gave Bruce "a passion for selling things". Under the ownership of GrandMet's International Distillers & Vintners, he says J&B was a fun place to work, but things turned sour after Diageo – formed from Guinness's £23bn merger with GrandMet in 1997 – took the reins. "There was a night of the long knives. They 'streamlined' Scotland and turned our operation into a mail-order company headquartered in London. That caused me to get itchy feet."
So, in 2002 Bruce and four colleagues decamped to establish the Scottish arm of London-based wine merchants Friarwood Fine Wines.
It was only after customers started suggesting they consider expanding into whisky that Bruce gained his entree into Scotch.
He called Adelphi Distillery's then owner Jamie Walker, who had resuscitated the business nine years earlier, and asked him whether he could supply Friarwood with whisky. Walker apologised, saying he'd just sold the company but advised Bruce to approach the new owner, Keith Falconer. "The next morning, I went to see Keith in Barnton, and asked him what stock he might be able to provide us with. He asked me if I'd like to come and work for him!"
So it was that Bruce started as Adelphi's managing director in September 2004. "When I joined, there was an assortment of 200 bottles, and the first thing we (Donald Houston, Keith Falconer, Charlie McLean and myself) did was to have lunch with Peter Russell, Leonard Russell and Gordon Doctor at Ian Macleod's in Broxburn. They sold us three casks that day – a Springbank 1969 sherry butt, a Tamdhu 1989, and a younger Caol Ila. Lenny's words still ring in my ears: 'This is the time to buy. Don't Hold Back'."
Bruce regrets not buying more casks at that stage. "Those were bumper years for independent bottlers to boost their stock. You could cherry-pick what was left in the "whisky loch". We bought the butt of Springbank for about £5,000. Today that would be worth over £1m."

Bruce says Adelphi had reached a crossroads by 2007. He told his co-directors the business could "either continue as we are, in which case we'd flatline and remain a hobby business; buy or build a distillery to guarantee our future stock, or have a massive party and drink what we've got left." The board gave some serious thought to the third option, before enthusiastically embracing the second.
Buying a distillery was swiftly ruled out as nothing was available, so the decision was taken to build one. Bruce says initial proposals from architects and engineers for a new distillery on the Ardnamurchan peninsula (near where the company's then owners Falconer, since
deceased, and Houston, both owned land) were "monstrosities which wouldn't have fitted in and been prohibitively expensive".
However, Bruce took inspiration from a couple of recently-constructed malt distilleries he visited in Japan and Australia – Ichiro Akuto's Chichibu distillery, where "everything was small, hand-done, extremely good quality, and efficient" and the more "pragmatic" Starward distillery in Melbourne. "I came back, and said 'yeah, we can do it'."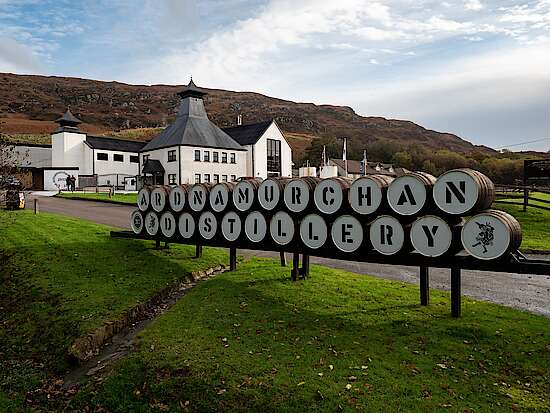 The original plan was for a 100,000-litre distillery but its size was more than doubled following a meeting with former Ben Nevis distillery manager Colin Ross, who advised Adelphi to go no lower than 250,000 litres per annum, in order to be sure of producing enough whisky to fund future advertising and marketing. Adelphi changed its plans allowing for the production of 400,000 litres on a double shift.
The £7m distillery, the first in Scotland to be fuelled entirely by locally-sourced renewable energy thanks to a woodchip boiler and a supply deal with Houston's nearby 25,000-acre Ardnamurchan Estate, opened in 2014. It fuelled the creation of a "circular economy" on the
peninsula. "Donald set up a company to process the timber, supply us and to take all our by-products – pot ale, spent lees and draff". These are pelletized into animal feed which Houston uses on his farms.
The no-age-statement Ardnamurchan single-malt was ready by September 2020, priced at £45 per bottle to ensure it was "drunk rather than flipped or become a 'thing' at auctions." Due to Covid-19 restrictions, it was launched using online Zoom tastings – eliminating the need for expensive multi-country roadshows. The process was eased thanks to Adelphi's relationship with Royal Mile Whiskies, which had already organised several such tastings. "People were stuck at home, they wanted to spend their disposable income on something, and a new brand came along at a reasonable price, and it was just flying out".
Three years later, Ardnamurchan single malt and its expressions are "doing better than expected," says Bruce. "We've been flabbergasted by its success in China. It's regularly going out there by the container load." He was also delighted when a 30-something, well-to-do Chinese man, an existing aficionado of the product, told him 'You know, this [Ardnamurchan] is my favourite malt' at a recent event.
Before Ardnamurchan came along, Adelphi's products were listed in 21 countries and 15 specialist UK shops. This has now risen to 38 countries and 176 UK specialist shops and the brand is also starting to obtain listings in smaller supermarket chains including Booth's in North-West England.
But isn't there a risk that, with the plethora of new distilleries being opened up, Ardnamurchan could lose out in a more fragmented malt market?
Bruce is unconcerned. Referencing a Dramface piece he says: "We're incredibly fortunate, as consumers – though not necessarily as producers – to be living in an age of unparalleled choice. We can go out and taste whisky from five or ten distilleries that we've never tasted before, and they're all good. Today it's the makers of individual single malts, not the blenders, who are in the driving seat."
Adelphi also recently launched Maclean's Nose, a blend made up of 70% west coast malts and 30% grain whisky. The product has no age statement, but full details of age and provenance are available by scanning a QR code. "It's quite old-school – slightly oily, slightly dirty, but it has a lovely chocolate sweetness to it," he says, insisting the name is not a reference to a famous whisky guru or his proboscis.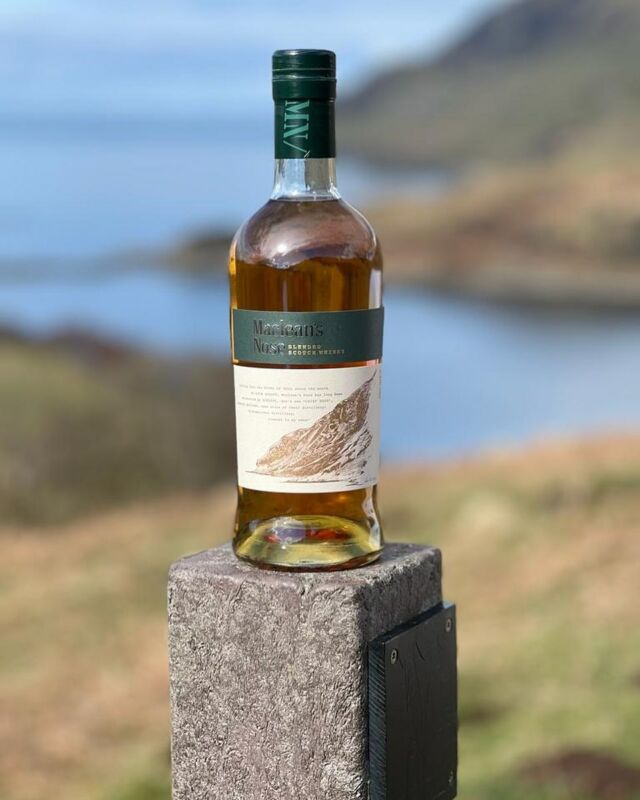 Adelphi was an early adopter of Blockchain, using it to create a "transparent and incorruptible digital ledger" of every stage of the production process for its products since 2017. The company also has a bottling hall on the Bruce family farm in Fife. "When I can afford it, a new bit of equipment comes in. Two weeks ago, we got a very smart labelling and capping machine, which means we can do 5,000 bottles a day."
Despite recent expansion Bruce doesn't want to stray from the company's original ethos. "Adelphi was always about bottling things that we really liked ourselves, for drinking, for sharing with friends, without glitzy packaging."
He singles out the former Macallan marketing director Hugh Metcalfe, his father Andew Bruce, 11th Earl of Elgin, and Frank Clark, former owner of Cairngorm Whisky Centre and Museum at Inverdruie, near Aviemore, as his mentors. Bruce says Clark, the father of one of his best friends, "opened my eyes" to quality single malts when he was still a student. He concludes: "I've also been very lucky in that I've really enjoyed everything I've been involved with." A strategy for success indeed.
Front Page Image: