Friday 29/7/2022 09:00 Ian Fraser
Scotch Whisky M&A
The mega-deals of the past may be over, but we could be in for a surge of smaller deals within the whisky industry as brands and distilleries consolidate, reports Ian Fraser for WhiskyInvestDirect…
IN the 1980s, Scotch whisky takeovers were a scrappier and more entertaining affair than they are today. Many of the deals were hostile, with targeted firms determined to resist their suitors' advances, and ensuing battles often descending into wars of words, dirty tricks and other skulduggery.
The two biggest, which culminated in the Ernest Saunders-led Guinness seizing Perth-based Arthur Bell & Sons for £364 million and London-based giant Distillers Company Limited for £2.7 billion in 1985-86, ended with Saunders and some of his acolytes winding up in jail.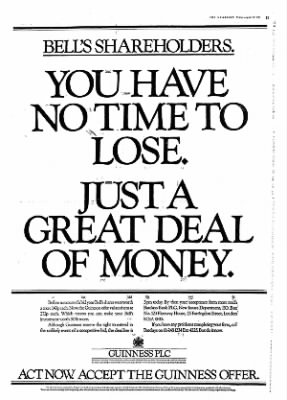 Nowadays, whisky takeovers are an altogether more sedate affair. Nearly all are "friendly", in that both parties want to do a deal, with many being "off-market" – negotiated privately between the merging parties and only announced once financials and other details are ironed out.
The most recent mega-deal in the sector – Suntory's May 2014 takeover of Beam, owner of Ardmore, Laphroaig and Teacher's for $16bn – was followed by a lull in that scale of dealmaking. Instead, there was a string of more piecemeal activity, characterised by larger spirits groups offloading lower-priority (or even neglected) distilleries and brands to smaller rivals.
Deals in this vein included Edrington's sale of Glengoyne and Tamdhu to Ian Macleod Distillers (in 2003 and 2011 respectively), its sale of Bunnahabhain and Black Bottle to Burn Stewart in 2003, and its sale of Cutty Sark to La Martiniquaise in November 2018.
Others included Chivas Brothers' sale of two Speyside distilleries – Glenallachie to industry veteran Billy Walker and others in July 2017, and Tormore to Elixir Distillers, owned by Sukhinder and Rajbir Singh this June. However, as valuations and the potential of even neglected brands soar, such deals, often based on personal relations, may become less common.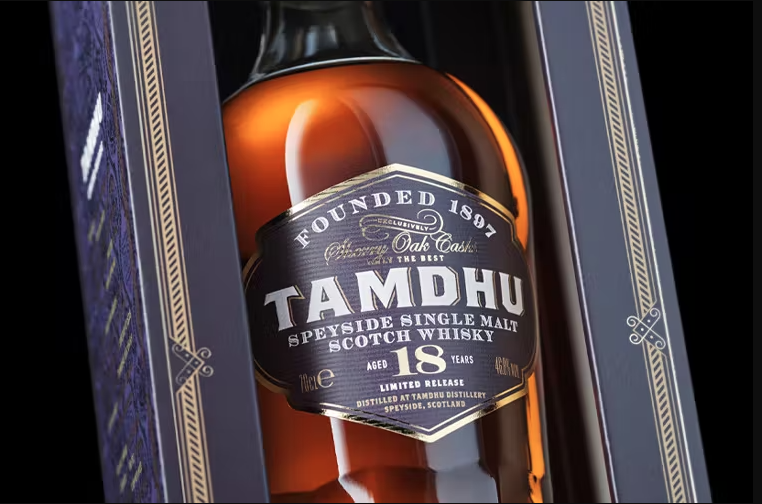 Matthew Pauley, assistant professor at the International Centre for Brewing and Distilling at Heriot-Watt University and co-founder of consultancy Distiller's Nose, predicts rising energy prices and other cost pressures will give rise to a different form of consolidation. "The energy crisis, when combined with other pressures, including the reduction in barley exports from Ukraine, will bring increased cost pressures. In a short space of time, there could be a large number of small brands available for acquisition."
It's a view shared by Isle of Harris Distillery MD Simon Erlanger.
The fact the industry has bounced back from the pandemic in good health, fuelled by the removal last March of Trump's 25% US tariffs on single malts and New Delhi's possible lowering of India's tariffs by the end of the year, is also expected to boost valuations in the sector and drive a surge in M&A.
"The potential Indian trade deal with the UK could be huge for the Scotch sector given the 150% import tariffs currently levied," said Laurence Whyatt, beverages industry analyst at Barclays.
There are likely to be more private-equity takeovers of industry assets following the pioneering move by the private-equity group Exponent buying Loch Lomond Distillery Co for £210m in 2014. The deal included the firm's malt and grain distilleries at Alexandria, the Glen Scotia distillery in Campbeltown and brands like Loch Lomond and High Commissioner.
However, according to The Herald, the structure of that deal meant Exponent faced financial headwinds. When Beijing-based private-equity group Hillhouse Capital Management, Asia's largest private equity firm, stepped in with a $500m (£420m) offer for Loch Lomond Group in June 2019, Exponent is said to have been "delighted".
Other recent private-equity incursions include Edinburgh-based Inverleith's purchase of a majority stake in the Eden Mill, a gin and whisky distillery near St Andrews, and Korea-based Bayside Private Equity and Metis Private Equity's £124m takeover of Diageo's Windsor brand, South Korea's best-selling Scotch.
Then in May 2022, private-equity firm Caelum Capital bought a majority stake in innovative whisky blender Compass Box. Caelum, founded in 2020 by ex-Diageo executive Manish Rungta, said the investment would go towards strengthening Compass Box's balance sheet, acquiring inventory, and building production facilities. It is also said that KKR & Co, a New York-based private-equity giant with assets under management of $471bn is nosing wine and spirits assets in Asia, which could extend to Scotland.
Given there can be impatient investors who load acquired firms with debt to "financially engineer" high returns, private-equity owners and Scotch whisky firms may seem like uneasy bedfellows. However, Pauley is unconcerned, saying: "If it is going to expand and innovate, the industry needs investment. I'm not sure whether it matters if this comes from within the industry, from established industry players, or from external sources."
Unfinished M&A business in the sector includes the uncertainty over the ownership of Bunnahabhain, Deanston, Tobermory, Black Bottle and Scottish Leader. Since 2013, these have been owned by Stellenbosch-based Distell following its £160m takeover of Burn Stewart. They look poised to be swallowed up by the Dutch beer giant Heineken, which is buying Distell for £1.9 billion, but there are also reports the brands will remain under the ownership of Distell shareholder Capevin.
The only possible mega-deal still on the menu is a takeover of Jack Daniel's parent - Brown-Forman which owns BenRiach, GlenDronach and Glenglassaugh - by Pernod Ricard.
Such a deal would dwarf even Guinness's 1980s forays into the sector, requiring the Paris group to shell out at least $40 billion. It would also spark a feeding frenzy, as Pernod would be required to offload brands to placate competition regulators. Who knows, it might even see a reprise of the buccaneering dealmaking of the 1980s.
Front Page Image: